Formula 1 superstar Charles Leclerc was reportedly robbed of his $320,000 Richard Mille RM 67-02 watch in Italy on Monday. According to multiple reports in Italian media, the Ferrari F1 driver was with some friends and his trainer, Andrea Ferrari, walking around in the Tuscan city of Viareggio when the incident happened around 10 pm in the evening. He was recognized by fans who stopped him for autographs and photographs, which is not very unusual for a celebrity. Distracted and overwhelmed by the crowd, Leclerc didn't realize that an opportunistic thief amongst the group had managed to remove his Richard Mille watch and escape with it. By the time the F1 championship leader noticed, it was already too late. Leclerc immediately reported the matter to the police, who are now investigating the robbery.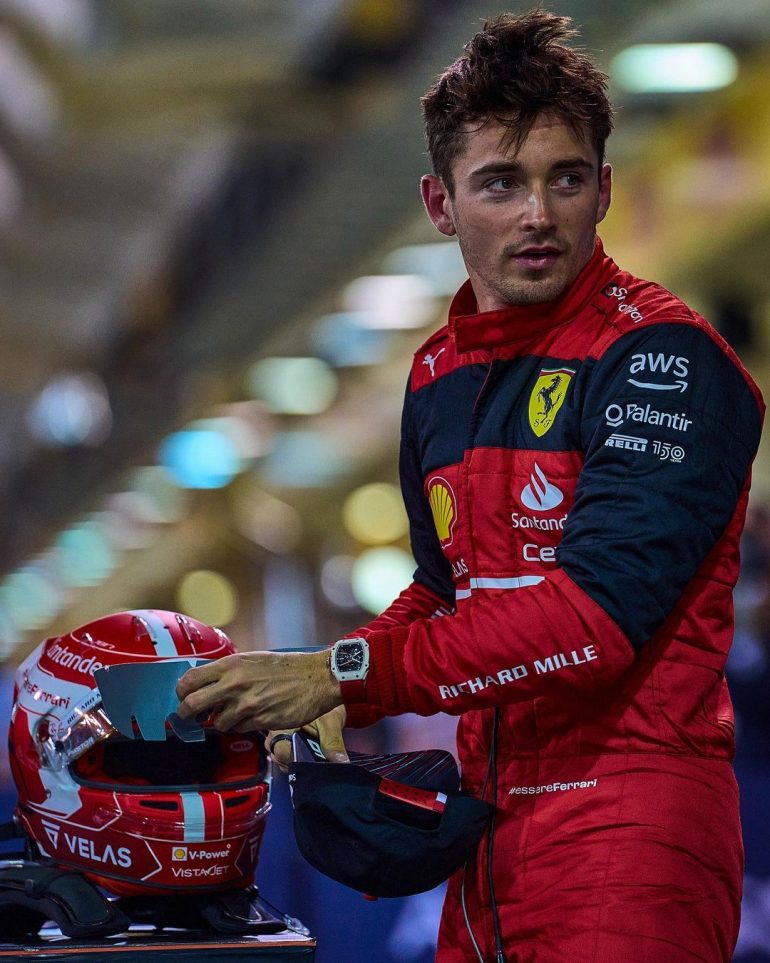 Leclerc's trainer, who is from Viareggio, was very angry with the incident and went on Instagram shortly after the robbery to express his annoyance. He complained about the lack of lighting in the area of the city where the robbery took place. Thankfully, the F1 driver was unhurt in the incident and will be racing this weekend in Italy to maintain his lead in this year's championship. We sincerely hope the robbery doesn't prove to be a distraction for the 24-year-old racing driver from Monaco; after all, Ferrari is leading the F1 championship after ages. No Formula 1 fan would ever want Ferrari's dream run to be derailed because of such an incident.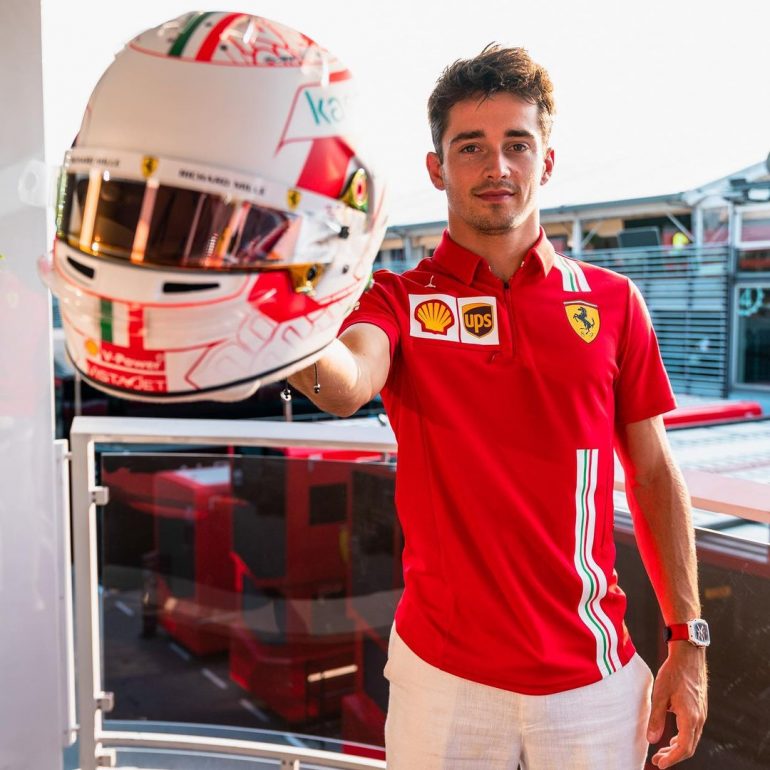 While it's not clear if the watch theft was preplanned or not, you'll be surprised that Leclerc isn't the first F1 driver to be robbed of a Richard Mille watch. In a very similar incident, F1 star Lando Norris was mugged off his Richard Mille RM 11-03 timepiece last year during the Euro 2020 final match at Wembley. In fact, Richard Mille watches have been a favorite amongst thieves. Back in 2019, a pickpocket in Ibiza had managed to steal a $1.3 million Richard Mille McLaren F1 watch from a 22-year ultra-rich tourist.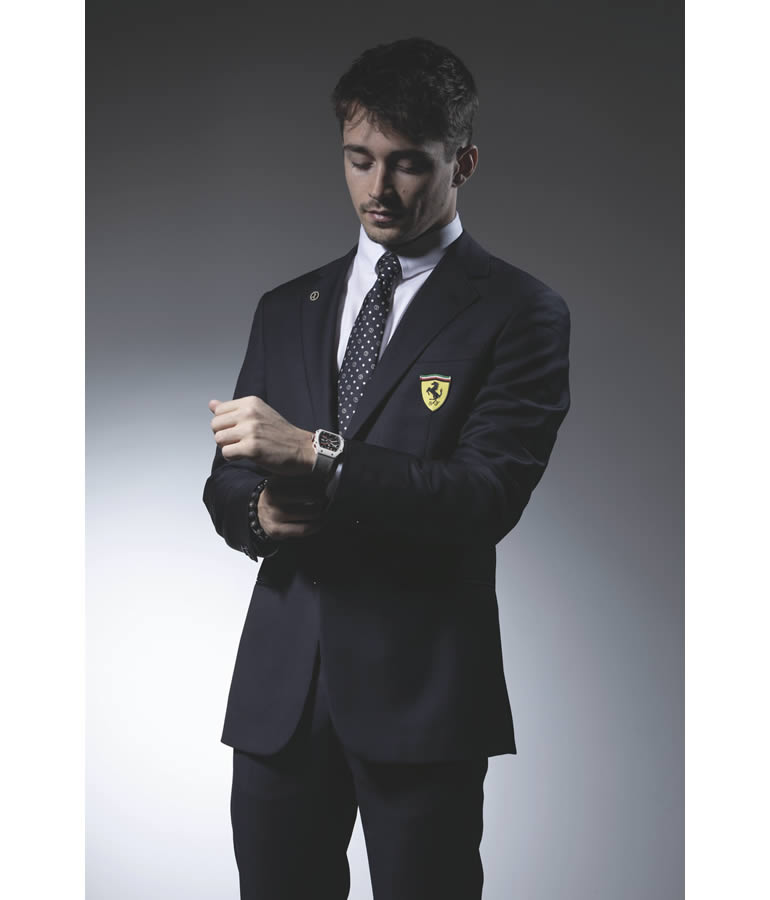 Richard Mille's long-standing partnership with Charles Leclerc
While Leclerc might be the title favorite this year and many F1 enthusiasts might claim that they have considered him as a championship-winning driver for several years now, Richard Mille recognized the Monégasque racing driver's talent behind the wheel a decade ago. Talking about Leclerc during the launch of RM 67-02, Richard Mille said: "Since his early days in karting, I have closely followed Charles' progress. Noted for his times, and his speedy qualifiers, the driver attracted my attention and enthusiasm, immediately convincing the brand to support his budding talent." The watch brand's founder has supported Leclerc since his karting days on his journey to becoming a successful F1 driver and also became an official sponsor of Leclerc's Ferrari F1 team in 2021.

What makes the Richard Mille RM 67-02 so special?
Richard Mille is known for constantly pushing the boundaries of horological engineering to create technical masterpieces. The RM 67-02 is the perfect example of the watchmaker's technical prowess in using bespoke materials and manufacturing techniques. Weighing just 32 grams (strap included), it is the lightest automatic watch in Richard Mille's collection, making it ideal for sports personalities. The avant-garde brand created several prototypes of RM 67-02 for sporting personalities it supports, including Charles Leclerc. The RM 67-02 specially created for the F1 star features the white and red colors of Monaco's flag, making it truly bespoke and special.