Donald Trump recently quit the Screen Actors Guild after the union expressed its opposition to his behaviour around the January riots at the US Capitol.

The former US President's actions have even prompted some film fans to say he should be digitally removed from his biggest cameo to date, which begs the question: what about the other films he popped up in? Here are the surprisingly numerous film credits the former US President still has to his name …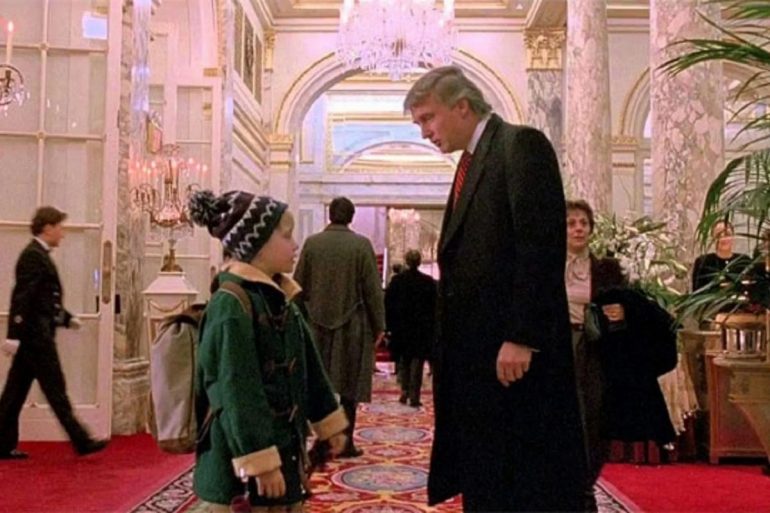 Home Alone 2: Lost In New York (1992)
The beloved film's now 40-year-old star Macaulay Culkin recently indicated that he'd support the post-production removal of Donald Trump from the iconic motion picture. In the film, Trump briefly appears in what was his hotel at the time, the iconic New York Plaza, popping when little Kevin McAllister asks his way around the grand hotel.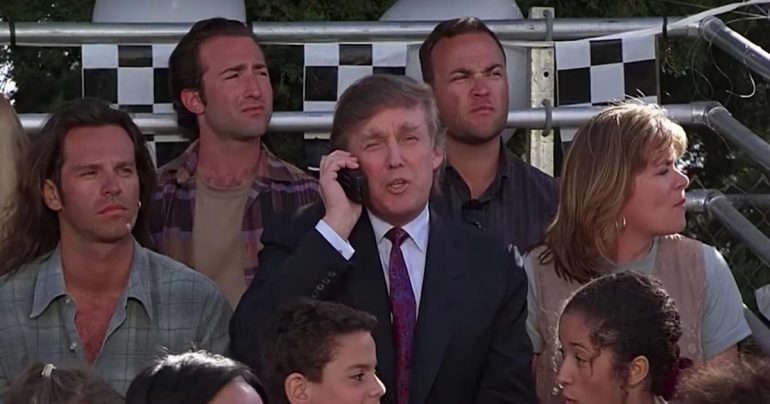 The Little Rascals (1994)
In one of his only film roles in which he wasn't playing himself, Trump still played a character that was rather similar. He played The Little Rascals' Waldo Johnston III, the oil tycoon father of obnoxious rich kid Waldo (played by Blake McIver Ewing). During his short on-screen appearance he utters the line, "You're the best son money can buy", on a phone call.
Eddie (1996)
Trump was using his SAG membership to the max in the 90s it seems, popping up in Eddie, a film which starred Whoopi Goldberg as a limousine driver. The plot centres around a New York Knicks fan who wins the honorary role as team coach. Trump made a cameo as himself in the motion picture set in the Big Apple. His line? "Actually, hiring Eddie was my idea from the beginning," he brags. Naturally.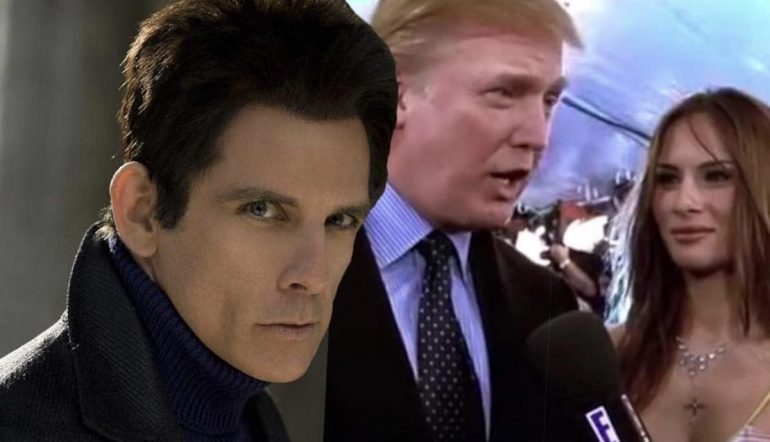 Zoolander (2001)
With an array of famous faces – including Paris Hilton, Cuba Gooding Jr., David Bowie and Jon Voight – scoring cameos in this comedy favourite, it's no surprise Trump popped up too. "Without Derek Zoolander, male modelling wouldn't be what it is today," Trump tells an E! News reporter while standing next to his then-model girlfriend Melania in the film, which stars Ben Stiller and Owen Wilson.
Two Weeks Notice (2002)
Hugh Grant said on Watch What Happens Live in 2016 that Trump "was very charming" and "made me a member of his golf club" after they met on the set of this movie, also starring Sandra Bullock. In the motion picture, Trump has a few lines chatting to Grant's character George Wade at a cocktail party, probing about a recent break-up and saying he might "steal away" Wade's next woman.
And it doesn't stop there! Trump also appeared in these films too …
Ghosts Can't Do it (1989)
Across the Sea of Time (1995)
The Associate (1996)
54 (1998)
Celebrity (1998)
Marmalade (2004)
Why not watch them yourselves and see if you spot him? Or, if you feel as strongly as Culkin, banish them from your to-watch list for life.
Note: This story was originally published on SCMP and has been republished on this website.