Kylie Jenner clearly is a lover of the color pink what with her KylieSkin range decked in a powder pink hue, or her brand new 'mom car' i.e. a new custom, all-pink Rolls Royce SUV and her $72.8 MILLION pink private jet featuring an entertainment room, master suite, and massive closet space. Kylie certainly needs the closet space; she is, after all, a 'closet queen' with a handbag closet valued at $1 million; plus a sweet Stormi who also brings her share of fanfare on flights! Kylie Jenner was spotted leaving the comfort of her Holmby Hills mansion to travel to a mystery location on Tuesday night, which also gave her 300.2M social media followers a sneak peek into the Keeping Up with the Kardashians stars' $73 million, 10-seat, Kylie Air private jet. The debatable, self-made billionaire posted a TikTok video of herself and her daughter Stormi Webster boarding the private jet she purchased before Covid and used it for her 23rd birthday this past August. Let's take a look at the marvel of the makeup moguls pink private jet: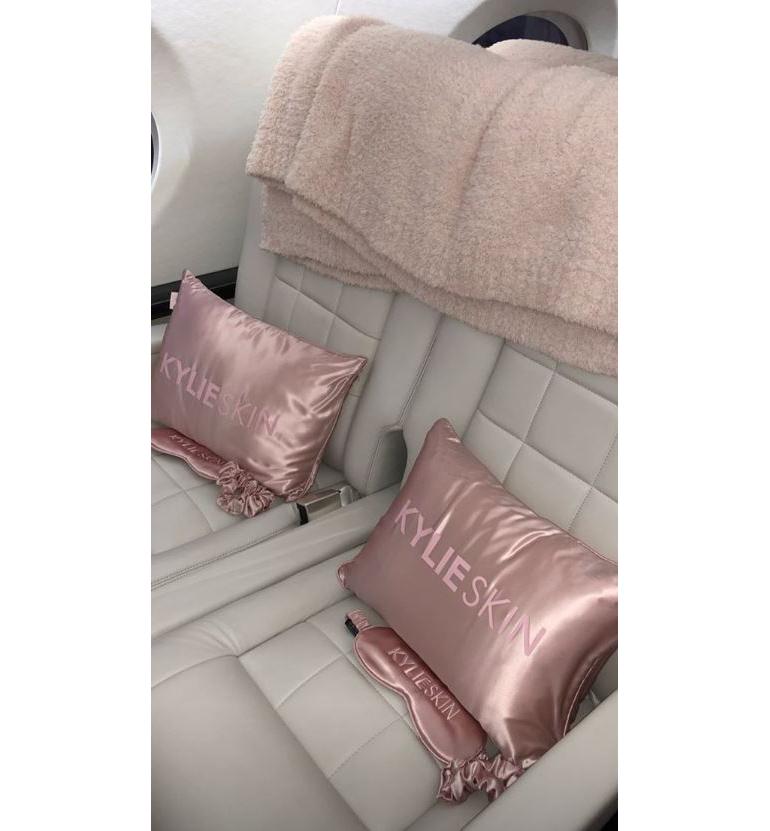 This $73 million private jet has head-to-toe pink decorations to match the star's signature, much-loved color scheme, and two gigantic pink swooping lines to accent the body.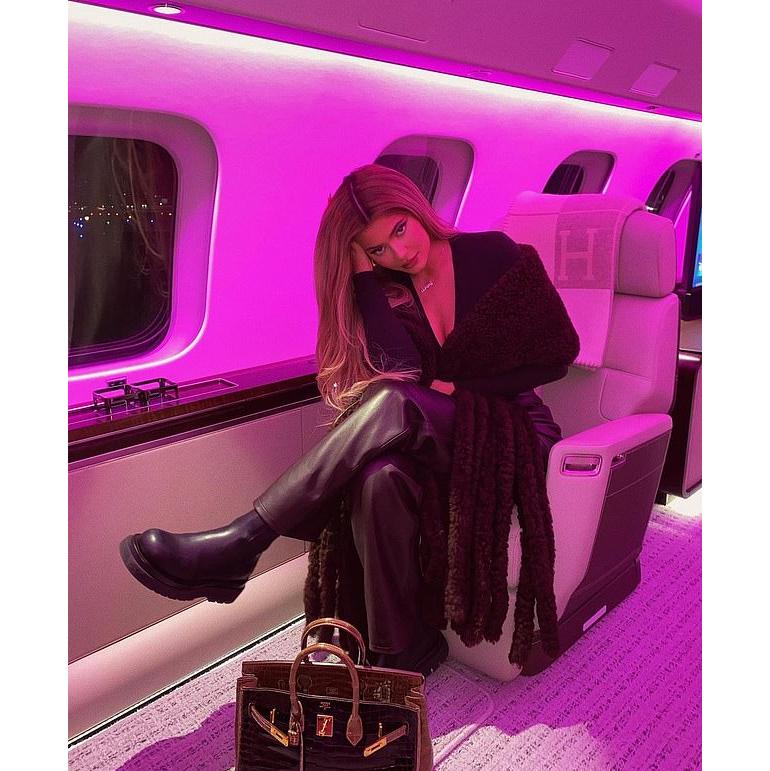 Jenner's ostentatious show of wealth wasn't limited to her customized jet but also her wearing a bodysuit, a scarf, some leather trousers, and those incredible boots, all of which we believe belongs to luxe label Bottega Veneta. And who can miss that strategically placed Birkin in the front?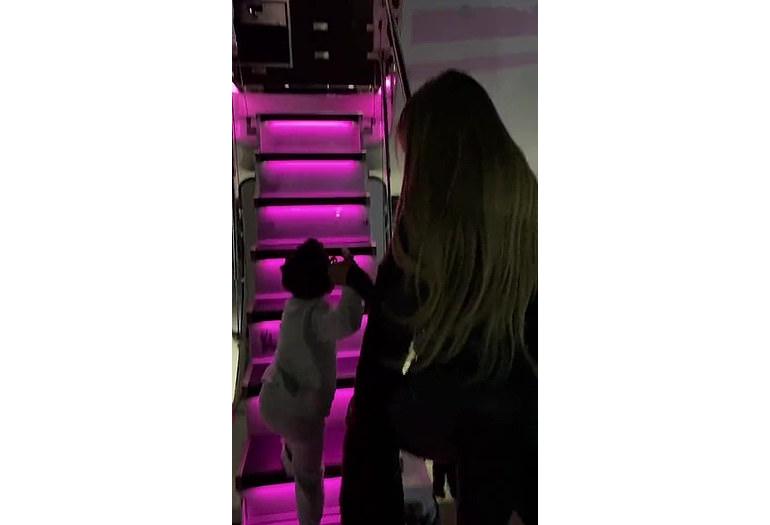 Keeping mommy company, is a super-cute and equally charming Stormi Webster sporting Nike Air Jordans and a brown teddy coat.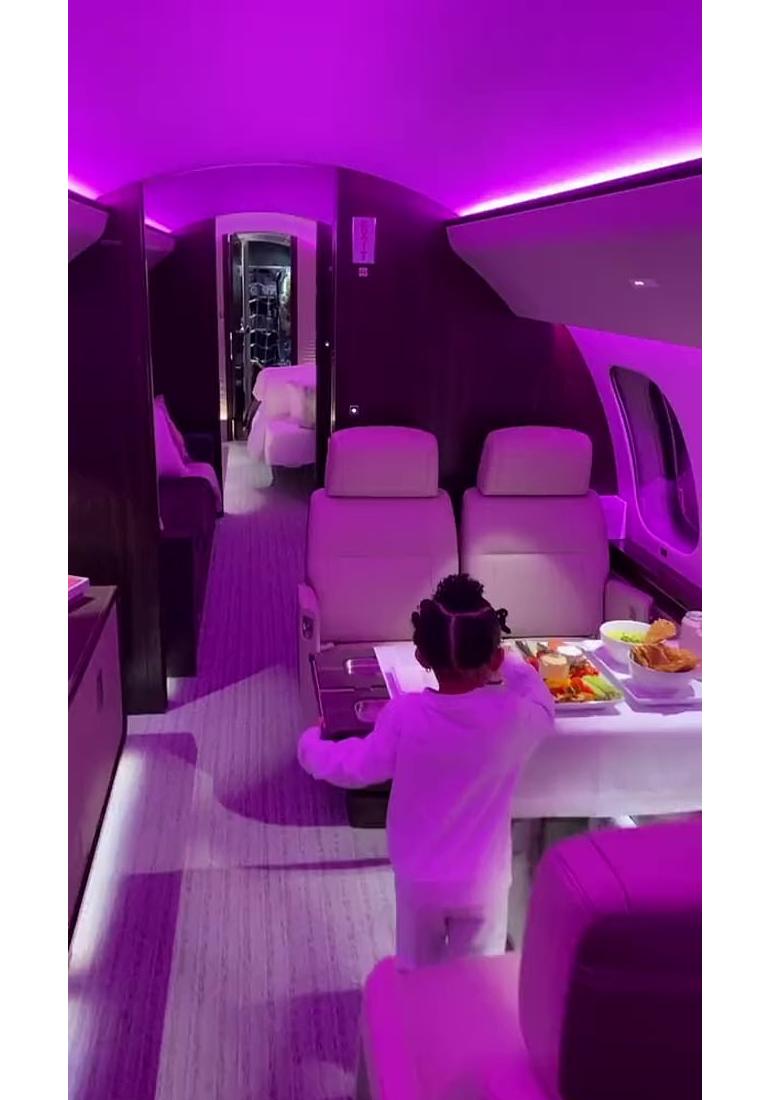 The queen that Kylie is, her staff certainly makes sure everything is in order even before she says the word. Look at that tantalizing table with veggies, chips, dips, and guacamole already in place.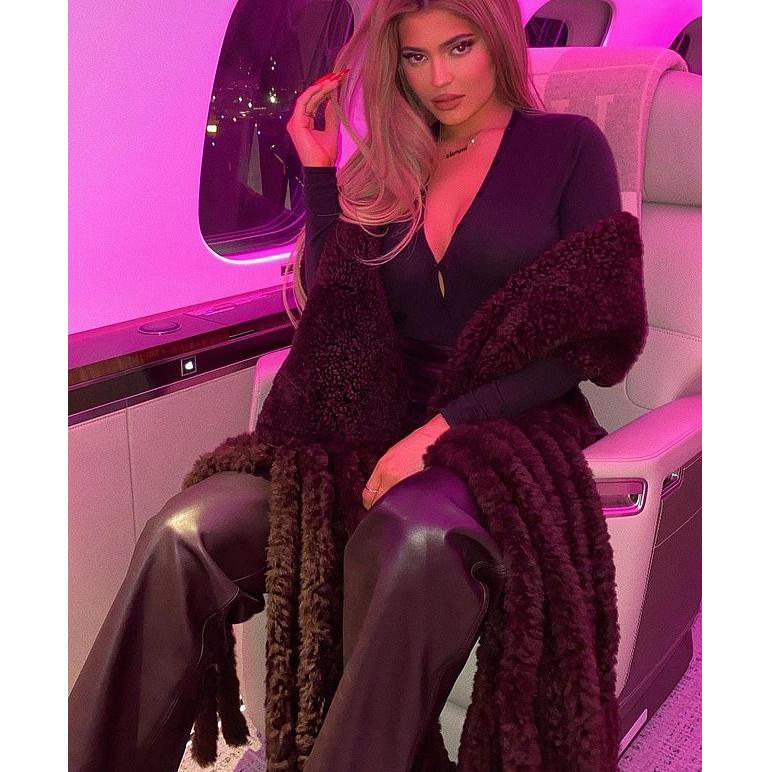 Another shot of Kylie not only shows her looking absolutely stunning in all-black attire but the private jet seems to be donning its own luxe throws. H for Hermes, right?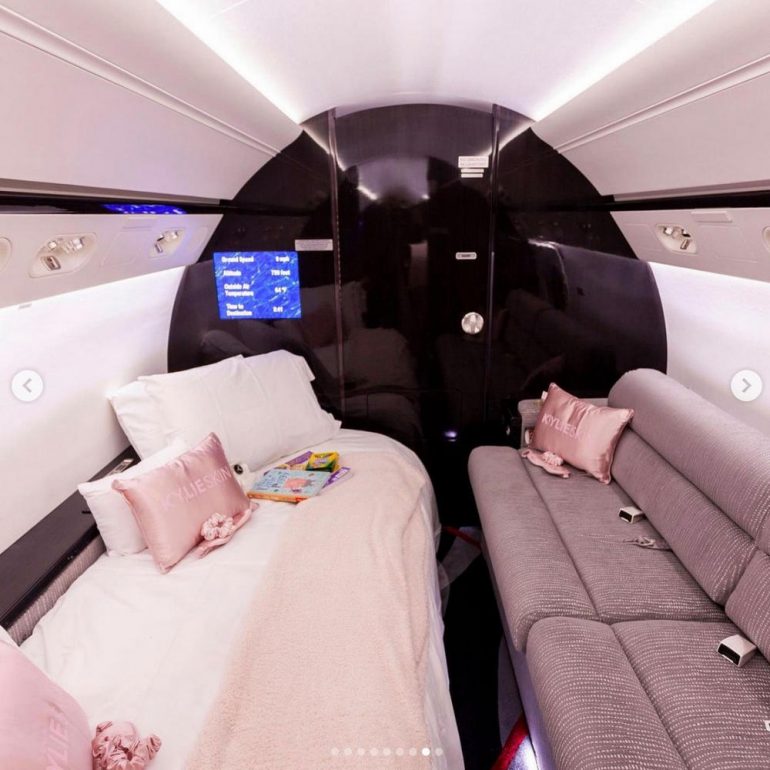 Now that's what a massive entertainment lounge should look like with enough space for a queen, her princess, and their baby daddy who apparently earned over $100M in 2020.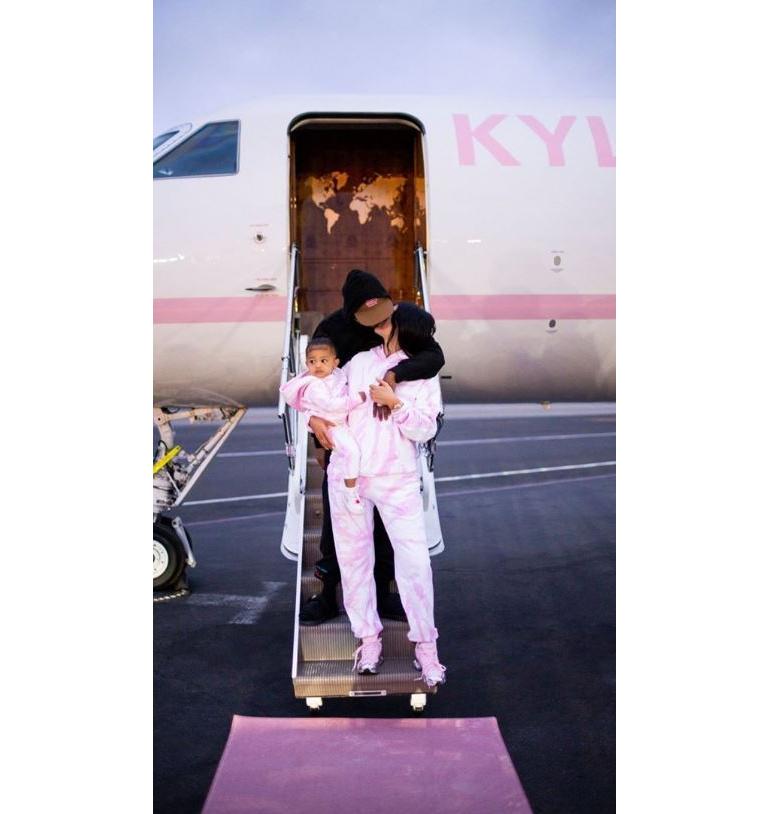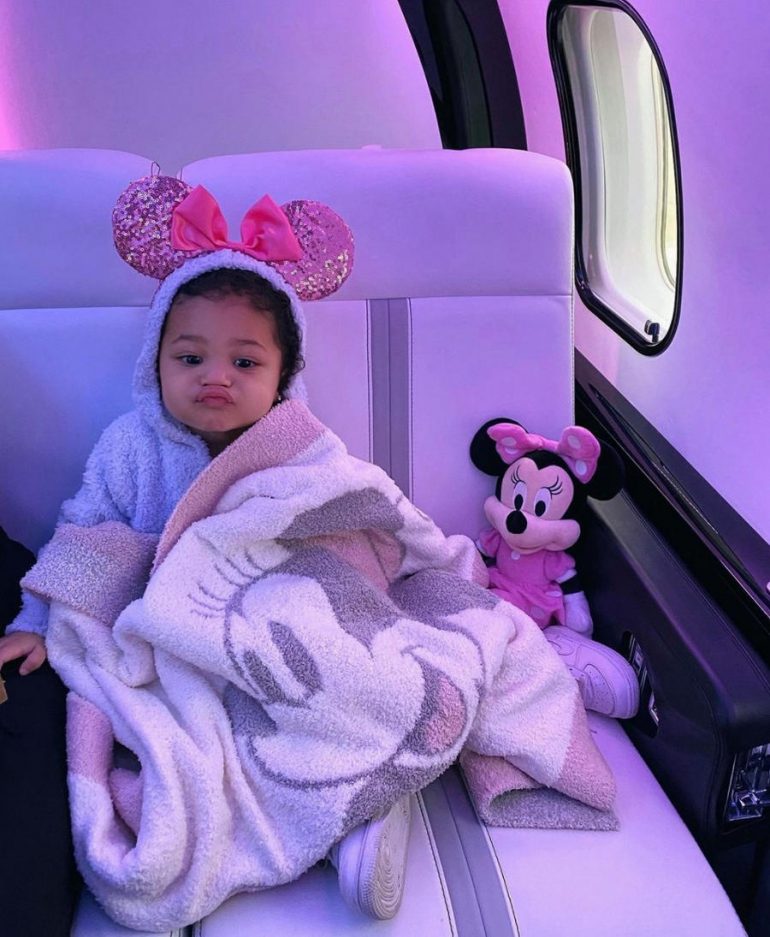 [Via: The Sun]