The most beautiful, the largest, the fanciest, and the weirdest homes all belong to the A-listers of Hollywood and some men who rule the world of business. These residences of the rich and famous provide plenty of inspiration to make your own dream home. Whether you prefer a Malibu family home or an eclectic London terrace or insanely extravagant three-hundred-foot ceilings, frescoed murals, innovative landscapes, and unusual amenities; the celebrities have it all like and beyond, Drake's Toronto Mansion has a basketball court, Beyonce's ultra-modern home flaunts vast banks of bulletproof floor-to-ceiling glass panels throughout the compound, Will Smith's Calabasas fortress has its own private lake and Kim Kardashian's Beverly Hills mansion comes with a lighted gazebo, pool, and even a waterfall. This kind of prodigality doesn't come cheap and maintaining it is a whole different story; the kind that we will decipher here. According to a study by Clearitwaste.co.uk, living life king-size in magnificent mansions also comes with bills that would bury the modest earner. Some of these excessive and expensive celebrity homes cost nothing less than a minimum of $50,000 a year to keep prim and proper. God knows those lush lawns, unending patios, driveways, and infinity pools ain't gonna clean themselves up! It takes a lot of work to make such out-of-the-ordinary homes look every inch as incredible as they are (pretty much like the ones who own them). Listed below are some celebrity homes that boats of the best in design, fashion, architecture, and cleaning bills-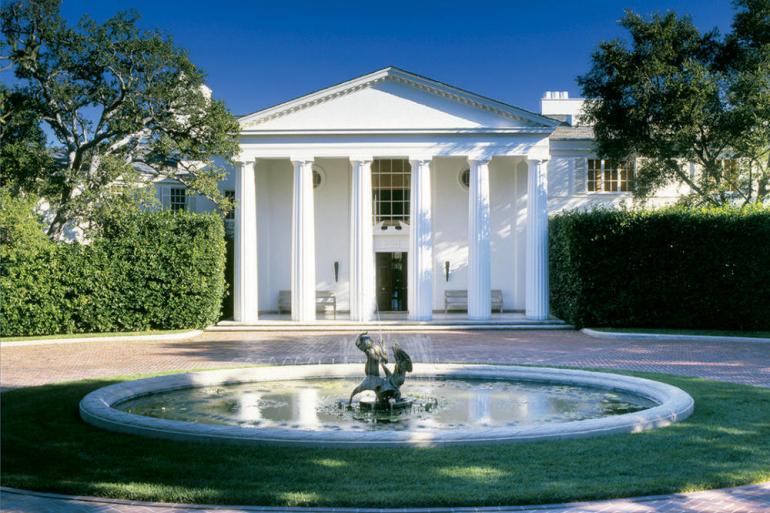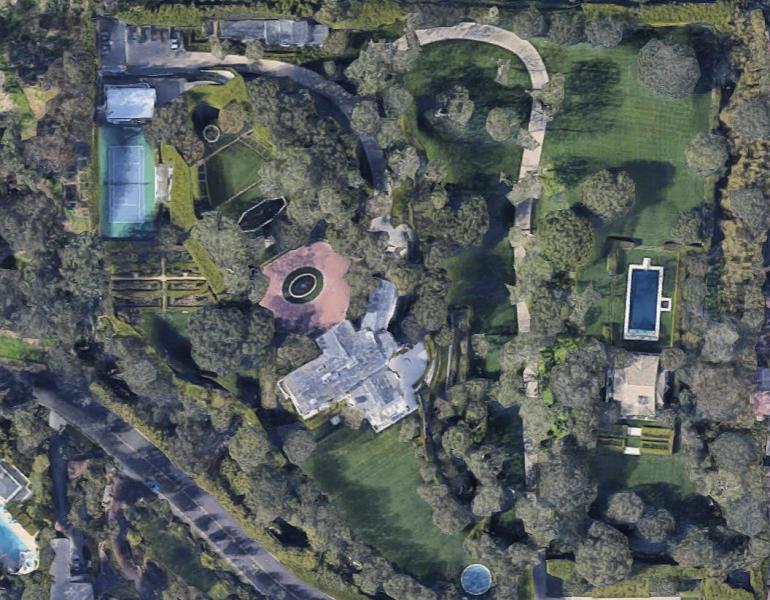 Jeff Bezos- 13,600 square feet home in California – $56,600 (per year)
When the richest man in the world purchases a home for $165 million, a cleaning bill that totals $56,600 hardly seems like a lot. Especially when your home is anything but ordinary what with it spreading over 13,600-square-foot including large gardens, three hothouses, two guesthouses, tennis court, a swimming pool, and a golf course. One thing is clear- maintenance certainly won't come cheap. Take a look at the images and you will know the price to clean the space is surely justified.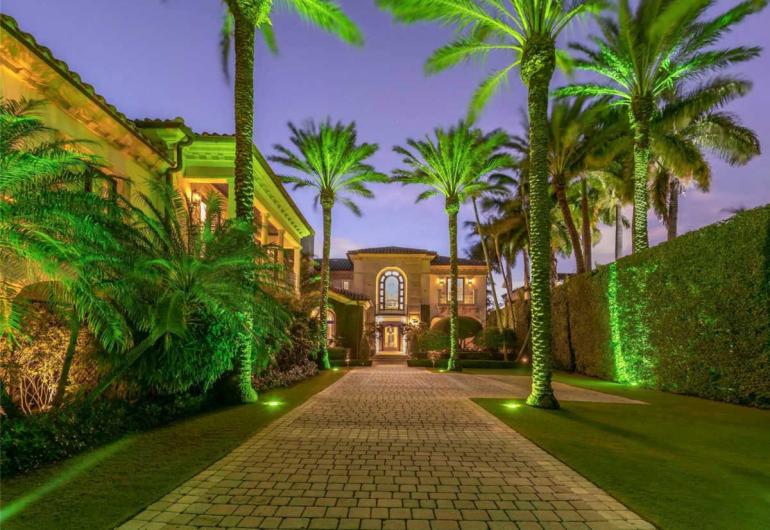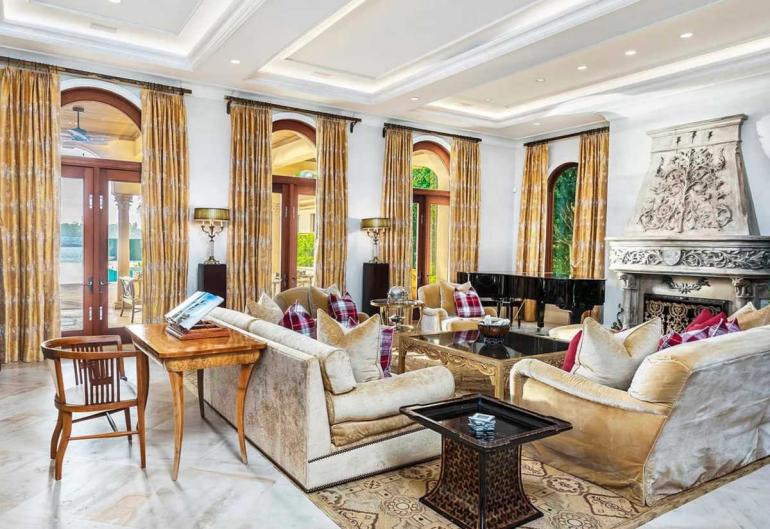 Jennifer Lopez – 15,000 square feet home in Miami – $61,800(per year)
On the elite Star Island in Miami, Florida, lay the $40 million home of superstars Jennifer Lopez and Alex Rodriguez. Their 4,000-square-foot Malibu home is a waterfront property that includes as many as 10 bedrooms, a whopping 12 bathrooms, a library, an enormous kitchen, an oceanfront pool, and even an elevator. That hardly sums up half the place for the cleaning staff that has to cover areas like a 100-foot wood dock, ocean access area, an infinity pool, cabana bath, bar, and hot tub. The expansive house further extends into almost an acre of meticulously-groomed grounds that include another massive guesthouse to keep.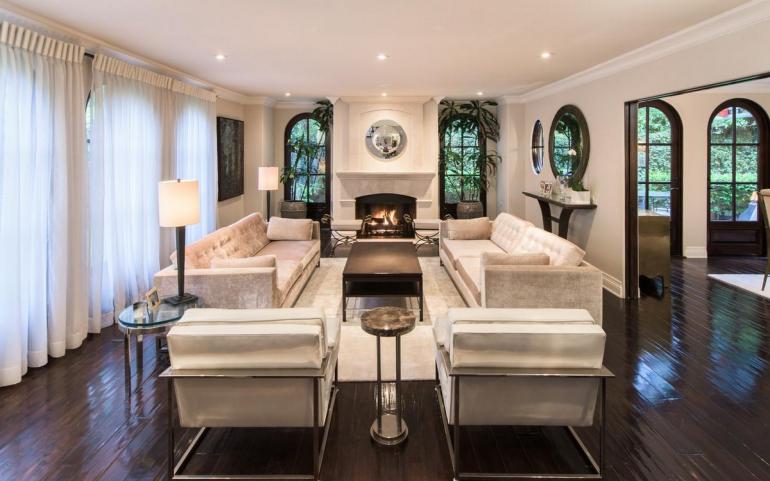 Kim Kardashian- 16,000 square feet mansion in Beverly Hills – $66,600 (per year)
Keeping up with the Kardashian's may be extremely enjoyable. However, cleaning up for the Kardashian's is certainly too much toiling. The private resort-style Tuscan estate demands a lot of preservation for its beautiful front garden, multiple fireplaces, a 2-story entry with exquisite ironwork, and dark hardwood floors. Inside, there is a chef's kitchen with an island and a breakfast bar. The master bedroom is massive with its separate fireplace, a lounge area, a custom walk-in closet, a soaking tub, and separate dressing rooms with custom lit vanities. It is basically like several homes inside a large one that make it one expensive home to upkeep.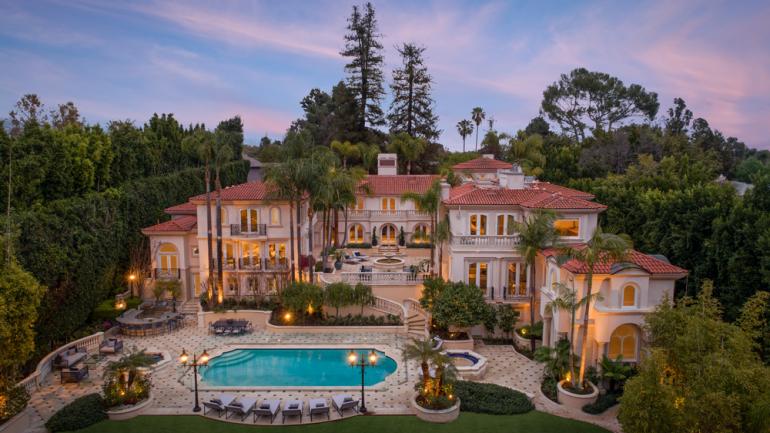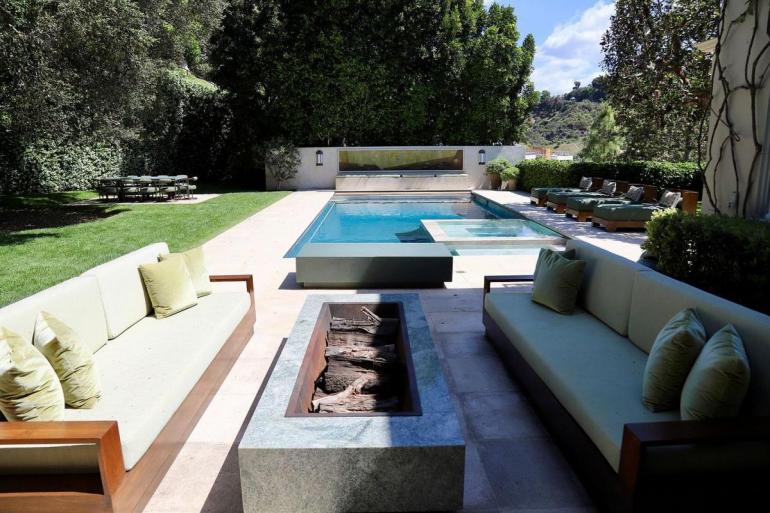 Elon Musk – 16,250 square feet house in Bel Air -$66,600
Musk is the proud owner of a palatial residence that measures in at more than 16,000 square feet. Protected by a state-of-the-art security system, the $30 million estate includes seven bedrooms and 11 baths. The Tesla and SpaceX CEO likes his home walled, gated, and protected but it is known space is brimming with succulent, expertly-maintained gardens, a swimming pool with inset spa, several alfresco dining patios, and garaging for at least four Teslas.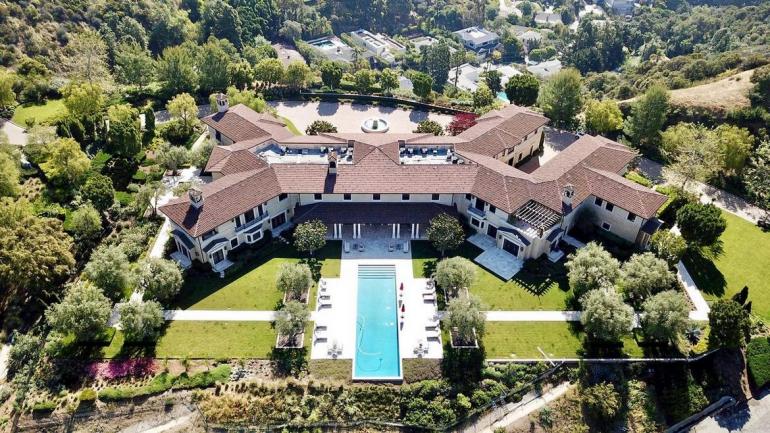 Prince Harry – 18,000 square feet mansion in California – $75,000
The Sussexes may have left their royal residence but their current 14,563-sqft home in upscale Montecito neighborhood features nine bedrooms and 16 bathrooms. The highlight of this extravagant abode is the five-acre grounds complete with ancient olive trees, rose gardens, a tennis court, a tea house, a children's cottage, and a pool. It doesn't end there, the main house also accommodates a library, office, spa with a separate dry and wet sauna, gym, game room, arcade, theatre, wine cellar, and a five-car garage. This kind of grand lifestyle is anticipated from the former royals who have a palatial home nonetheless one that requires some dedicated care.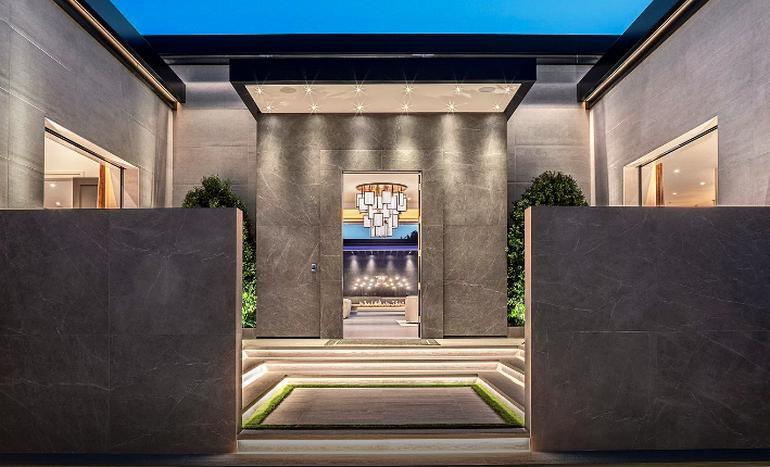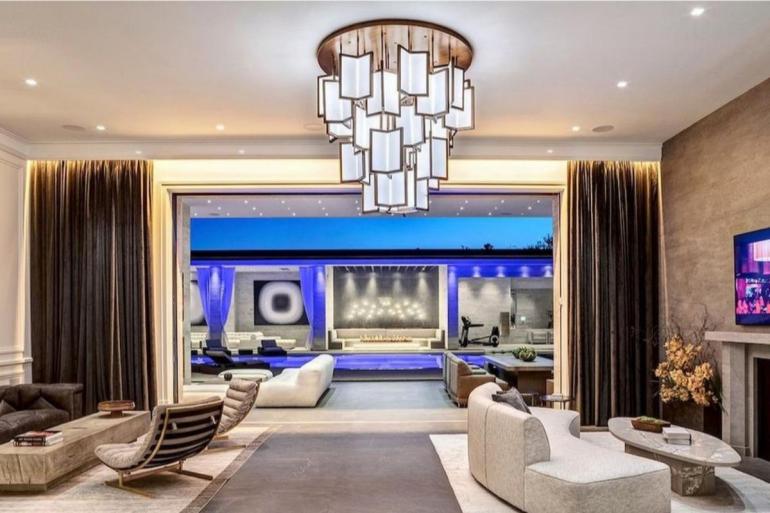 Kylie Jenner- 19,250 square feet resort compound in LA – $79,300
A $36.5 million compound in Los Angeles' Holmby Hills is now home to Kylie Jenner. Her 19,250-square-foot single-story home is widespread with an outdoor pool, fire pit, projection screen, and basketball court, in addition to approximately 5,000 square feet of covered patio space. All of that just makes for the exterior. Walk inside and you will find seven bedrooms, 14 bathrooms, and two guest apartments along with an entertaining home theater, gym, game rooms, bars, a chef's kitchen with a marble island, and a dining room with paneled walls. Kylie is known not just for her many real estate investments but also for keeping her surroundings in top-shape like herself. The almost $80K cleaning bill won't hurt the makeup mogul.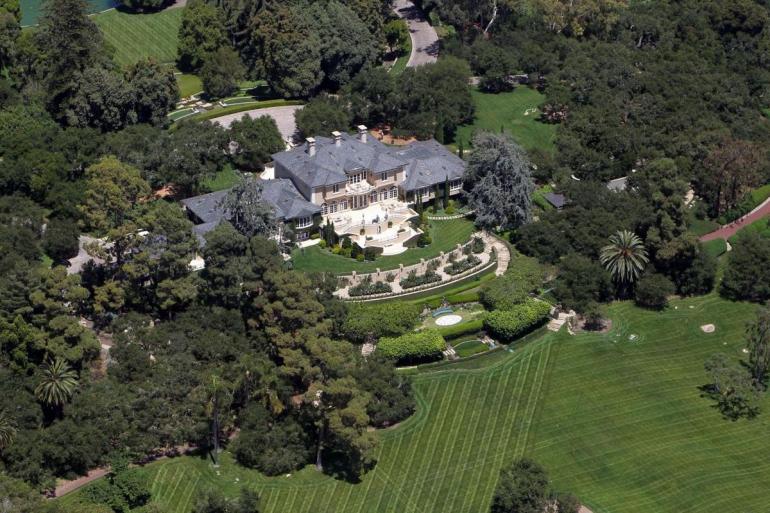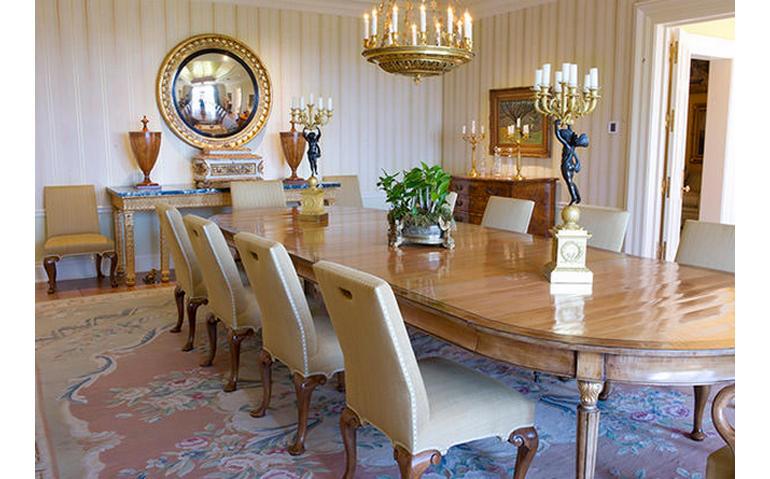 Oprah Winfrey- 23,000 square feet home in Montecito, California – $94,600
When you own homes that stretch over 42 acres in the vicinity of both ocean and mountains you have to be prepared for cleaning bills that amount to almost $100,000. Queen O's magnificent Montecito estate she named Promised Land, looks right out of a fairytale; the dreamy estate holds a 23,000-square-foot mansion, an imposing neo-Georgian pile, decorated grounds covered with rose gardens ( with over 600 rosebushes), terraces, and fountains. The mansion requires an army of employees to care, service, and manage the place that possesses several living rooms, a library that has 1,500 volumes an African-American doll sits on the sofa, a spacious kitchen, two home theatres, a wine cellar, an office, six bedrooms, and 14 bathrooms.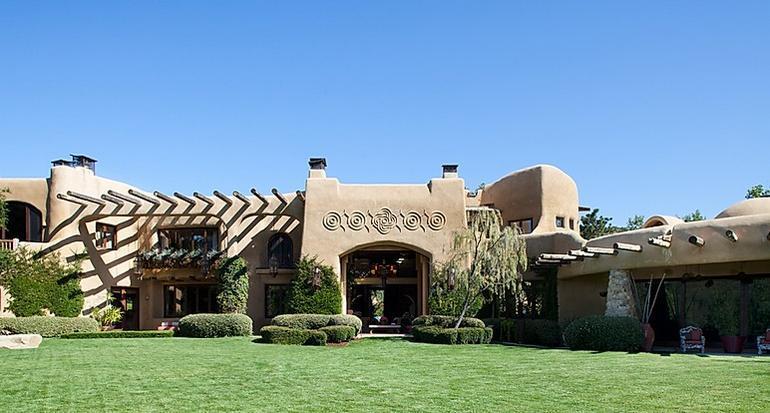 Will Smith- 25,000 square feet mansion in California – $1,03,600
Will Smith's 25,000 sq. ft. mansion on 150 acres in Calabasas is an impressive fortress-of-sorts with a substantial free-form swimming pool, a private lake with island and gazebo, basketball court, and tennis court. The home is painstakingly designed and constructed over a period of seven years so it has some very unique features that are difficult to maintain over time like a double-height living room topped with a retractable skylight, a massive front door salvaged from a fort in northern India, or even the rustic reclaimed ceiling beams and a fabulous gourmet kitchen with cabinetry fashioned from 19th century Nuristani oak panels. This extensive 150-acre property flaunts a beautiful home that is anchored in history with Persian, Moroccan, Spanish, SW American influences.

Beyonce- 30,000 square feet home in Bel Air -$1,25,400
Beyonce and Jay-Z are no mere mortals which is why their contemporary estate/ home is a monolithic-vibe modern mansion with approximately 30,000 square feet of living space, four outdoor swimming pools, and a spa and wellness center. The home also includes a full-sized basketball court. The property comprises six sleek, glass-walled buildings, a sculptural circular staircase along with bulletproof floor-to-ceiling glass panels throughout the compound open electronically at the touch of a button. The outstanding outdoor living space includes an outdoor lounge under a cantilevered roof along with garaging for 15-cars and since the subsistence of this extravagant home requires constant care there are separate staff quarters made too.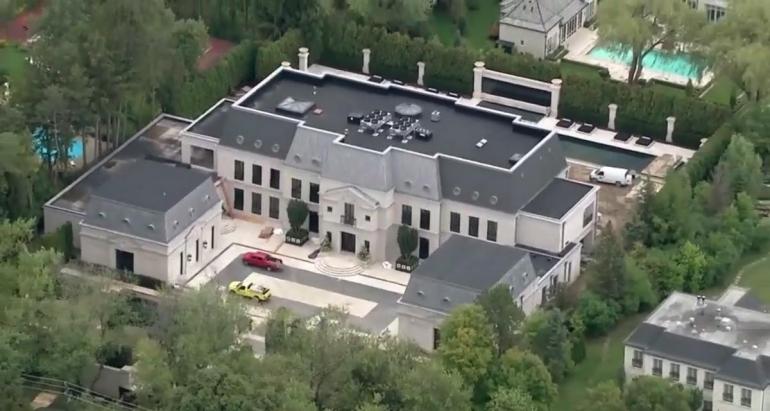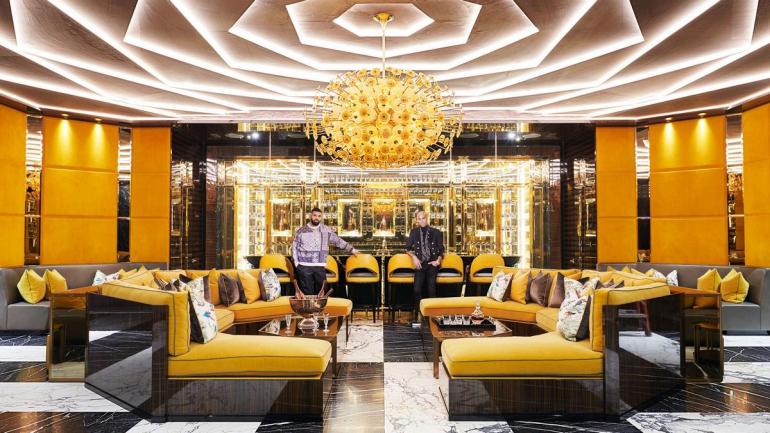 Drake – 50,000 square feet Toronto mansion – $2,05,500 per year
Drake's home (read: palace) dubbed the Embassy is a 50,000 sq. ft. manor that occupies two-acre of Toronto's prestigious Bridle Path neighborhood. One can't help but get overwhelmed by the standards of high luxury witnessed in the form of a regulation-size indoor basketball court crowned by a 21-square-foot pyramidal skylight giving this monumental home a very modern art deco vibe. The home flaunts a basement pool and roof terrace in addition to a 3,200-square-foot master bedroom, 4,000 lb. black marble bathtub, and a two-story closet. The mansion is constructed of limestone, bronze, and exotic woods making it a monument of luxury for 'The God's Plan' singer.