The money-makers of the world live and party not only on the best places on Planet Earth, but their debauchery also extends to air (private jets that will put castles to shame) and water in the most ridiculously opulent superyachts. Luxury yachts are the newest status symbol for people who make obscene amounts of money, spend more, live larger, and prefer to travel in style. Billionaires, celebrities, and supermodels are often seen reveling the sumptuous floating party palaces and even more during the pandemic where these luxury yachts are proving to be their sanctuary. The glossiest superyachts are now home to even glossier supermodels that sizzle in their finest resort wear and bikinis cruising from the Amalfi Coasts to the Coast of Greece to the picturesque Capri and all the way to Antarctica. Let's catch a glimpse of glamour on the high seas with the world's top supermodels posing on the most luxurious yachts, making their captivating backgrounds look lackluster: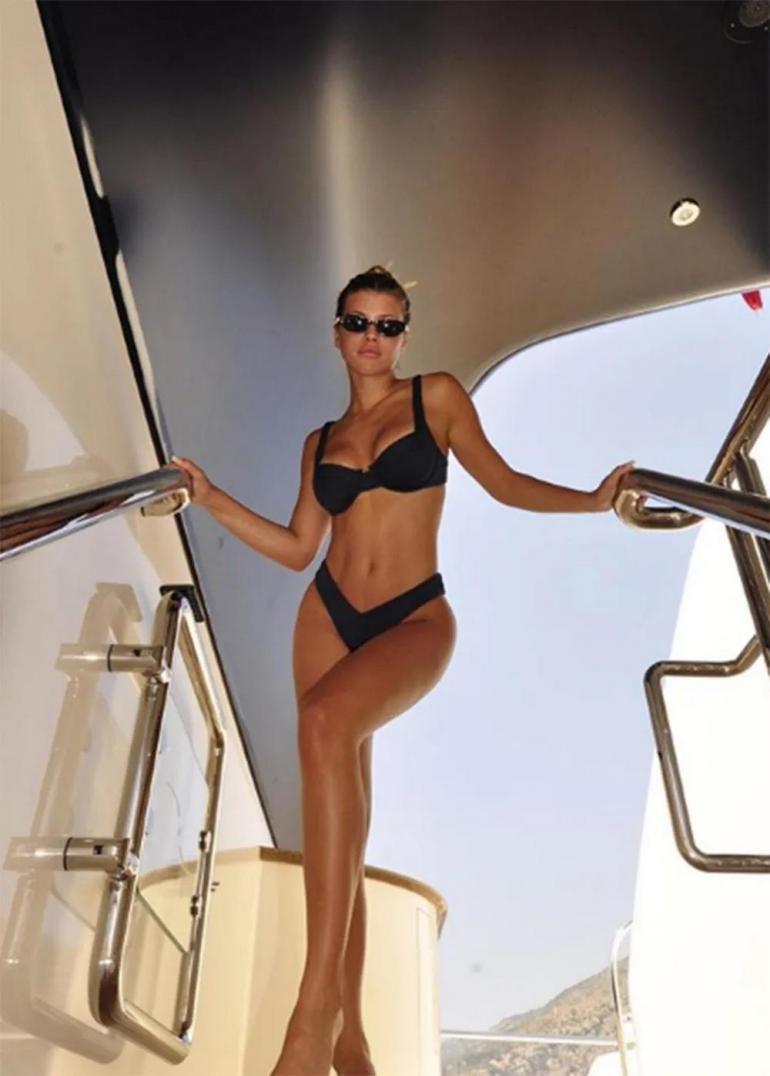 15. Sofia Richie:
This 21-year-old model was seen cruising the Amalfi Coast with the Kardashian clan thanks to her relationship with Scott Disick. She was invited onboard the stunning 91.5 meter Oceanco superyacht Tranquility to celebrate the 22nd birthday of makeup mogul Kylie Jenner. Needless to say, there were umpteen ladies and luxurious there with Sofia painting the perfect picture.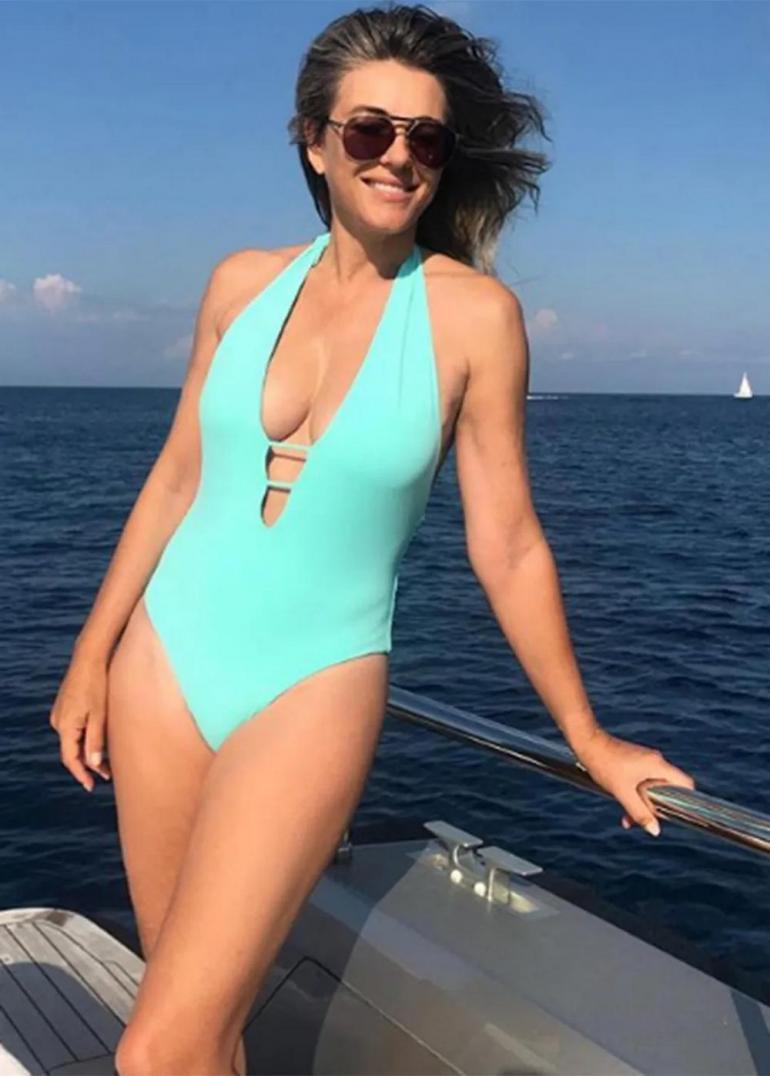 14. Elizabeth Hurley:
No matter the gorgeous coast of Greece in the backdrop, or the opulence of the Wally yacht I can't seem to peel my eyes away from the eternally beautiful Elizabeth Hurley who was spotted unwinding on board the 27.33m Private GG. She is making waves in her sultry blue monokini putting the cerulean waters to shame.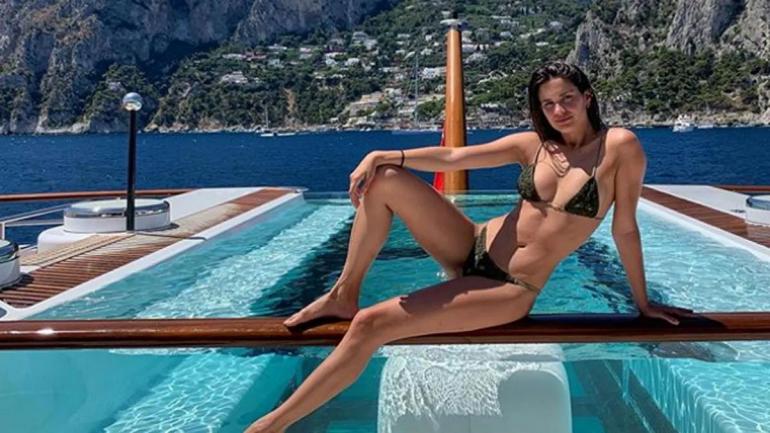 13. Sara Sampaio:
Captivating Capri appeared extra stunning after Victoria's Secret Angel Sara Sampaio's descent. Sara Sampaio was seen having a good time on board 101.5 metre Feadship Symphony with friend Juliana Herz and boyfriend Oliver Ripley. The outing made it to her Instagram in the form of many pictures, the one taken on Symphony's iconic aft pool being the best.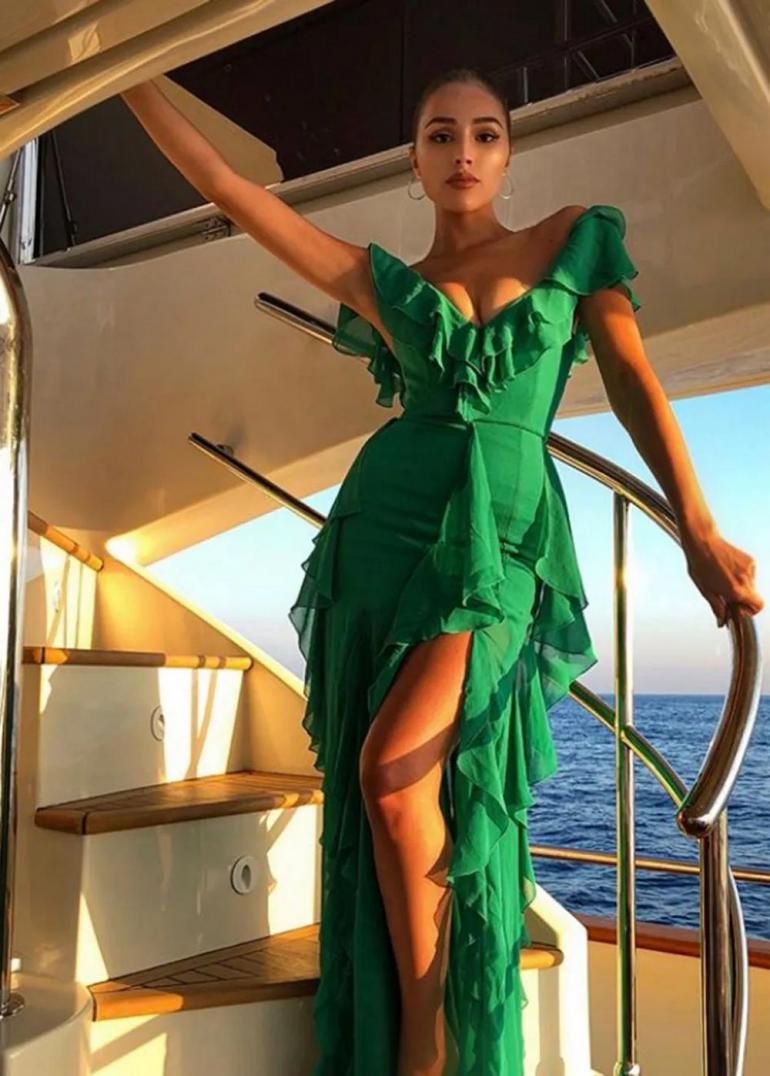 12. Olivia Culpo:
Supermodel Olivia Culpo loves spending time in the high seas, what with numerous yacht trips in the summer of 2018? It was Montenegro in early June and Culpo ended the month onboard the 22.1 metre Sunseeker yacht Gambler for a vacation in Ibiza. She looks like a vision in green giving a tough fight to the yachting destination's beautiful sights.

11. Izabel Goulart:
This is one angel that prefers spending her time in the deep blue waters instead of the skies. Former Victoria's Angel, Goulart has been spotted on various yacht vacations since 2015 where she cruised around Porto Cervo in Sardinia, followed by a yacht trip in Ibiza in summer 2016, Mykonos in September 2017, and a luxury yacht cruise in her home country Brazil in January 2018 with boyfriend Kevin Trapp.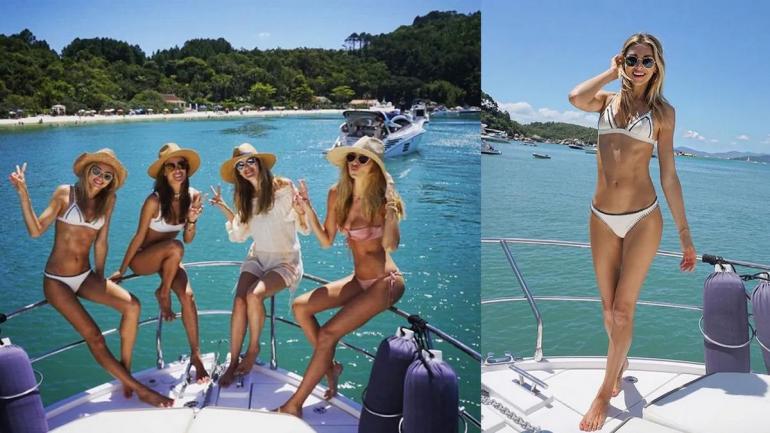 10. Alessandra Ambrosio and Ludi Delfino:
Former Victoria's Secret model Alessandra was spotted cruising the coastline at Praia Brava with her supermodel friends Ludi Delfino, Aline e Duda Deboni and Gisele Coria on board a yacht in Costa Esmeralda. Ambrosio was also spotted on a luxury yacht in Mykonos. The supermodel lovers herself a yachting vacation and was spotted relaxing n on board 86 meter Feadship Ecstasea in St Tropez in July 2016.

9. Josephine Skriver and Jasmine Tookes:
Former supermodels took the off-beat track on a rugged explorer vessel in January 2018 by taking a trip to Antarctica. They took the road less traveled and shared with the world their adventurous sides posing in the stunning scenery and braving the cold and snow in swimsuits.

8. Kate Moss:
If superyachts had queens then Kate Moss would be its rightful monarch! The legendary supermodel was spotted enjoying a luxury yacht in an undisclosed location in the company of fashion industry colleague Edward Enninful in July 2017.

7. Adriana Lima:
I do not want to be in Adriana Lima's shoes but I certainly want to be on her ship! Lima was seen living the good life as she got a front-row seat at the Monaco Grand Prix 2017 onboard a yacht moored right next to the race track. A number of videos and pictures were shared with fans on social media.

6. Chanel Iman:
God may not play favorites but the American model Chanel Iman does. The model has chartered the 90 meter Feadship superyacht no fewer than three times. Once to Australian yachting location for the birthday of a friend and more recently for a New Year's 2016 breaks in Dubai.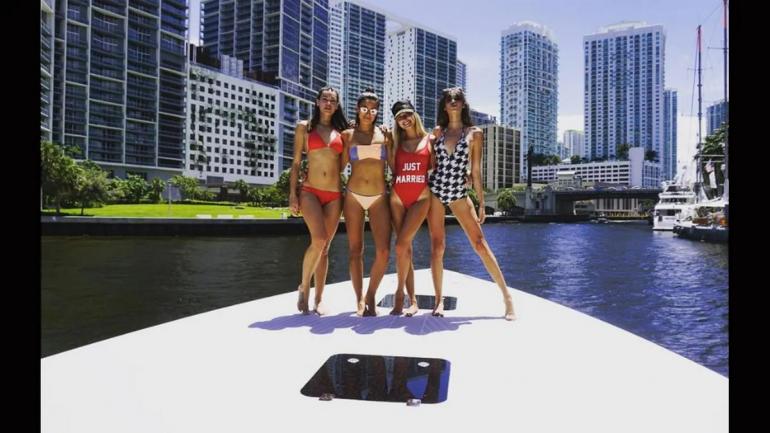 5. Hailey Baldwin:
Socialite and model Hailey Baldwin knows how to have some fun under the sun! Whether they are 4th of July celebrations or some quality time with Beiber and family in St. Barts she prefers to do them all on a luxury yacht cruise. Baldwin's fun snap on the yacht's bow in front of the iconic Miami skyline created a buzz on social media.

4. Cindy Crawford:
The 'OG' supermodel, Cindy Crawford is known to be fond of spending time at sea. Whether it is family getaways to Ontario Island with her children Presley and Kaia or time spent with her husband on a top day boat, the stunner sure knows how to soak in the sun!

3. Elle Macpherson:
Supermodel Elle Macpherson looks scorching hot aboard superyacht Madsummer. The model was spotted enjoying her Mediterranean vacation in the company of family who made the most of amenities like an extensive toy box on the 55.5 meter Feadship.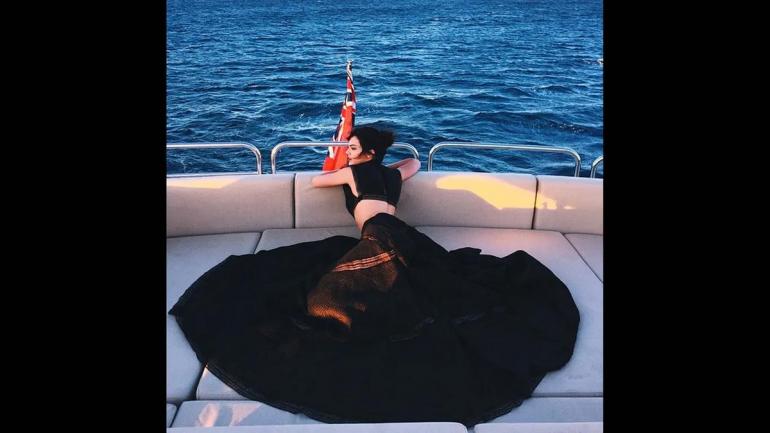 2. Kendall Jenner:
The leggy lass enjoyed the French Riviera on the aptly named Princess K during the Cannes Film Festival in May 2015. Her stint with superyachts continued as she chartered superyacht Axioma with fellow models Gigi and Bella Hadid.

1.Naomi Campbell:
What do you call a goddess on a luxury yacht? The answer is Naomi Campbell! The Legendary British supermodel brought in her 45th birthday with a party onboard a luxury yacht looking dazzling in a shimmering Versace gown. She truly loves them superyachts as was spotted on not one but two of them both Galaxy and Lionheart during the Cannes film festival in 2015.
[Via: Boat International]