Model and reality TV star Georgina Rodriguez is achieving on social media what her partner, Cristiano Ronaldo, does on the field: scoring big! With a staggering 52.5 million followers on Instagram alone, the 29-year-old Spanish social media influencer has captured global attention with her luxurious lifestyle. What truly captures one's attention, however, is not her long-time beau, Ronaldo, but her enviable collection of Birkin bags, flaunted in nearly every hue. Her impeccably manicured hands proudly bear the weight of exquisite jewelry on her wrists, including mouth-watering luxury timepieces.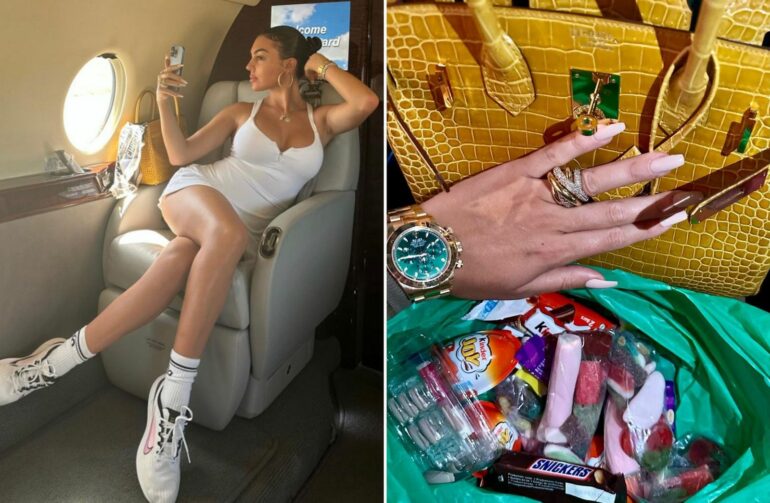 Speaking of timepieces, in a recent post aboard a private aircraft, the stunning Rodriguez was spotted wearing an 18K yellow gold Rolex Daytona with a green dial. The rarity of this watch lies in the fact that it is a discontinued model, making a sighting of this coveted masterpiece a rare and noteworthy occasion. The timepiece is available on popular reseller websites with prices upwards of $90,000. The fashionable Rodriguez has also been seen wearing a 37mm Audemars Piguet in 18k pink gold, fully adorned with 1160 brilliant-cut diamonds, a Jacob & Brilliant Skeleton Northern Lights Rose Gold Red, and a Rolex Day-Date 36. She consistently pairs these ultra-expensive watches with a stack of precious bracelets and statement cocktail rings.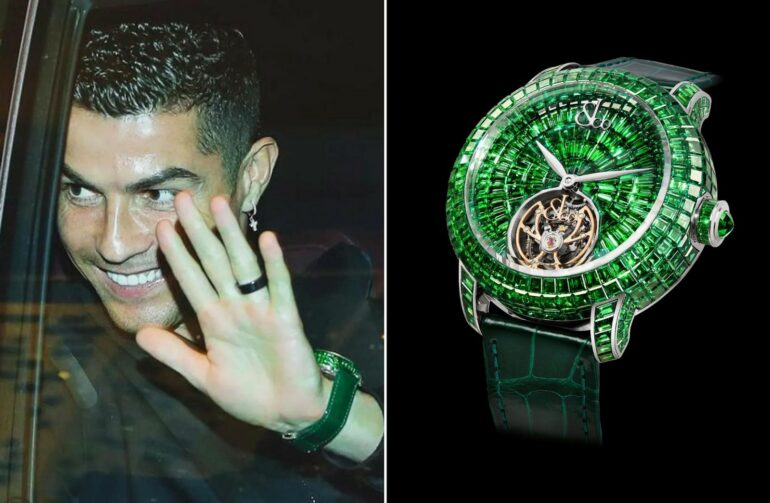 While there's no denying her exceptional taste, the discontinued 18K Yellow Gold Rolex Daytona with a Green Dial stands as a jaw-dropping symbol of luxury that defines the wearer as a connoisseur of the finer things in life. If anyone can come close to rivaling her watch collection (or perhaps even exceeding it with a vault full of money), it's her long-time beau, Cristiano Ronaldo, who boasts an impressive watch collection of his own.
The football superstar's remarkable watch collection includes stellar pieces such as the unique Jacob & Co. Caviar Tourbillon Tsavorites, designed in the colors of the Saudi flag and valued at $770,000.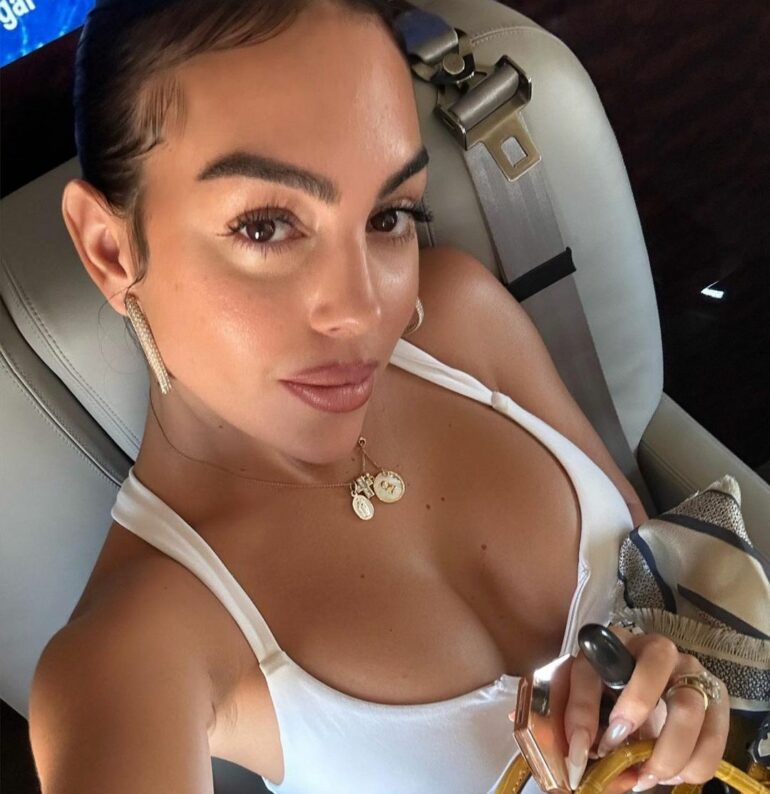 This timepiece is adorned with tsavorite stones, known to be 200 times rarer than emeralds, making it truly special. Ronaldo also has a rare $2 million Franck Muller watch, a few Van Cleef & Arpels timepieces, and even a one-of-a-kind Hublot. To complement her incredible Gold Rolex Daytona, Rodriguez often pairs it with a matching Hermès Jaune Ambre Porosus Crocodile Birkin 35 Palladium Hardware, which commands a price upwards of $70,000.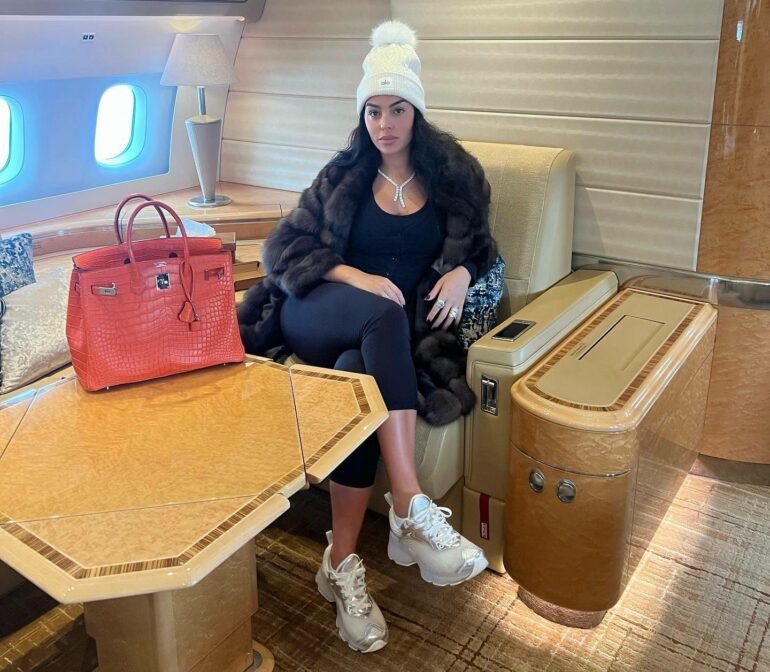 The Netflix star is undoubtedly living the high life in Riyadh, where she frequents the French fine dining restaurant Le Maschou or enjoys evenings at the Armenian restaurant Lavash on The Boulevard. Rodriguez has been in a relationship with football legend Ronaldo since 2016, and they even celebrated their first Valentine's Day in Saudi Arabia with a romantic meal at Clap Riyadh.