At just the age of 25 Stassie Karanikolaou has established herself as a model, it-girl, and a successful influencer, racking up an astonishing 11 million followers on Instagram alone. It is not her looks we will rave about or her camaraderie with makeup mogul Kylie Jenner. It is Stassie's (as she likes to be called) business acumen, networking, and talent of being at the right place at the right time we are lauding. Let's take a look at her journey first as a model, influencer, and someone who has a business of collaborations: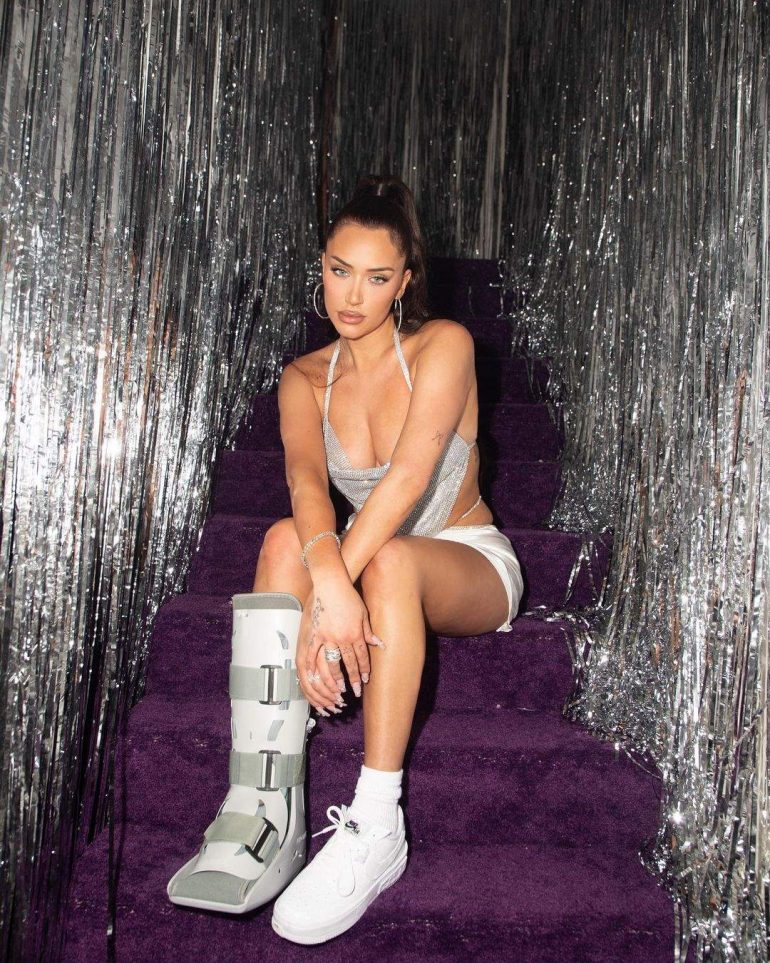 The backstory of the beautiful Californian:
Anastasia "Stassie" Karanikolaou was born in Los Angeles, California, in June 1997. The 25-year-old was born and raised in an upper-middle-class Christian family. She completed her graduation from a private college in Los Angeles and has always harbored dreams of making it big in the American entertainment industry.

A deep Konnection with Kylie Jenner:
Stas Karanikolaou owes most of her moolah, influence, and fame to her BFF of nine years- Kylie Jenner. Call it kismet; Stassie met Kylie at a Barnes & Noble when the makeup mogul appeared for a fan event. With time they became thick friends who even lived together. Her friendship with Jenner almost instantly catapulted her to global fame leading to several modeling assignments and collaborations.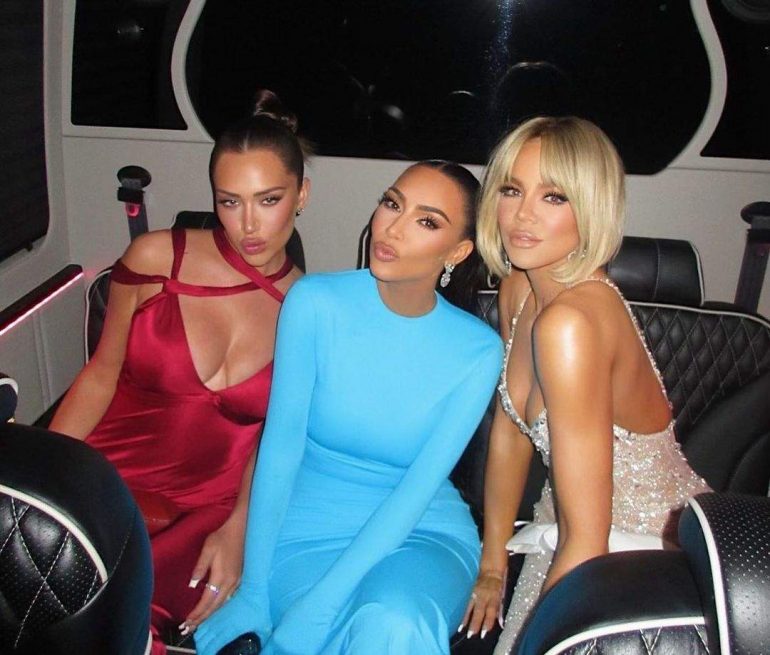 But it was not just Kylie's good books in due time she carved a place for herself and bagged endeavors for which she can singlehandedly take credit. Stassie came into the limelight after the Keeping Up With The Kardashians star stopped hanging out with Jordyn Woods. Other than making appearances on Kylie's social media and events, she was spotted Hanging out with Kendall Jenner and Hailey Baldwin. Page Six, in typical fashion, dubbed her "the new Jordyn Woods."

Successful innings on Instagram:
She started her career in January 2014 with her first photo shoot for Nation A-list Magazine. She confessed her modeling aspirations there and said, "In 10 years, I hope to see myself modeling a lot and working in the entertainment business." In just under a year she had amassed 2 million followers on Instagram and was using the platform to promote products and rake in ad dollars.

A source told Entertainment Tonight that Stassie "won't post anything on Twitter or Instagram for less than $5,000". That was 7 years ago, now she has a whopping 11 million followers on Instagram and would be earning upwards of $40,000 per post.
She is trying to make it big on Youtube too:
Stassie Karanikolaou has her own YouTube channel as well, though she could be more active. Kylie's ride-or-die friend made her YouTube channel in 2017 using her full name and already boasts 768K subscribers. The American beauty posts it all on her channel from a week in her life, fashion weeks, vacations, fashion, makeup, and her diets. She even openly discusses plastic surgery and her many procedures on her channel.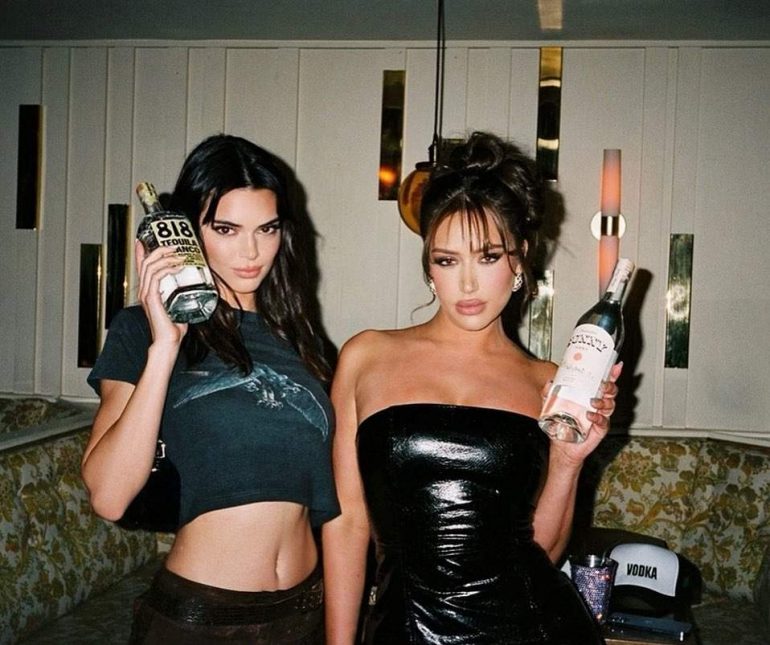 Her YouTube channel, unfortunately, isn't as active as her Instagram account, with 31 videos posted in over four years. She usually publishes one video a month on her channel.

Of beauty, brands, and more:
Most recently, Karanikolaou modeled for Australian brand Meshki's metamorphosis line. In her early days as a model, she flaunted her curves for Khloe Kardashian's Good American, Rihanna's lingerie brand, Savage x Fenty and Pretty Little Thing. The 25-year-old American model also worked with several swimwear brands, including White Fox Swim, Elise x Elisia, Hoaka Swimwear, and designers Oh Polly and Showpo.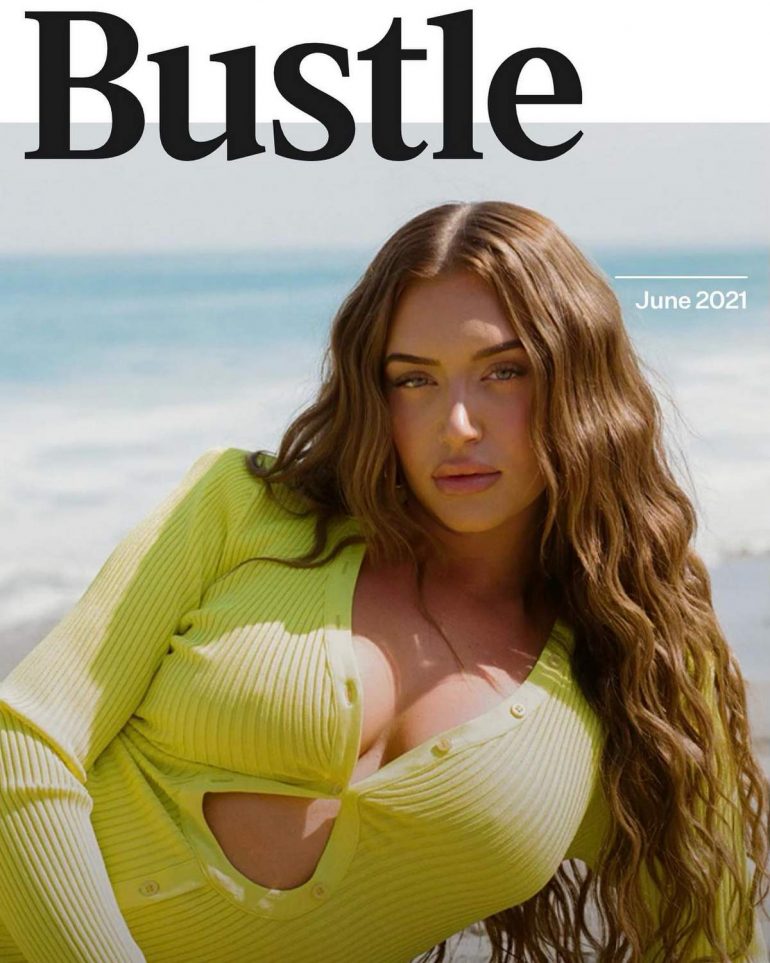 Karanikolaou has graced several magazine covers:
Stassie was primarily a model before becoming a social media star and socialite. She has beautified the covers of magazines including Teen Vogue, Nude, and Bustle. She also flaunts her fabulous self on Playboy centerfolds promoted on her Instagram bio.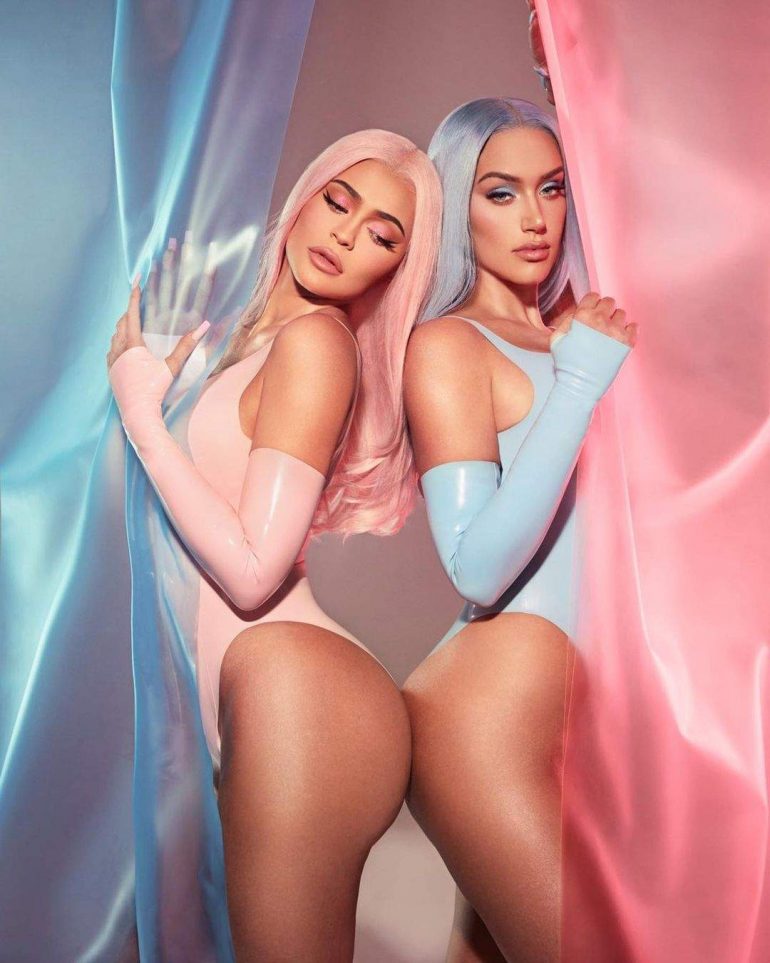 A chain of collaborations:
Kylie x Stassie makeup line-
"I started dreaming of this collab a few years ago and we finally made it happen,' the mother-of-two, Jenner, gushed in the caption.'It was so special creating this with my best friend.' It indeed was a collaboration just waiting to happen. The collection will feature five limited-edition products, including a gloss duo, a lip kit, an illuminating powder, and two liquid eyeliner pens.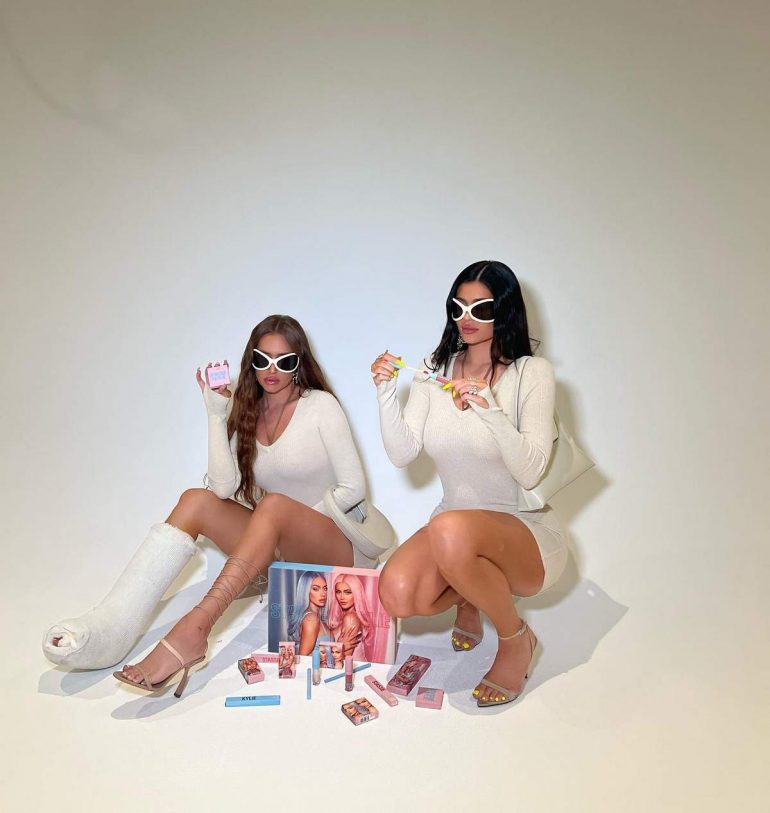 Stassie also took to her Instagram Stories to share a preview of the packaging for the liquid lipstick and lip liner duo, which saw her and Kylie posing in the bodysuits and wearing extremely tall lace-up platform heels.

Pretty Little Things-
The influencer teamed up with retail giant PrettyLittleThing for a sizzling collaboration that oozes her signature sexy style. Later on, she even served as the face of PrettyLittleThing and designed sexy slip dresses and jumpsuits for fast fashion company Oh Polly .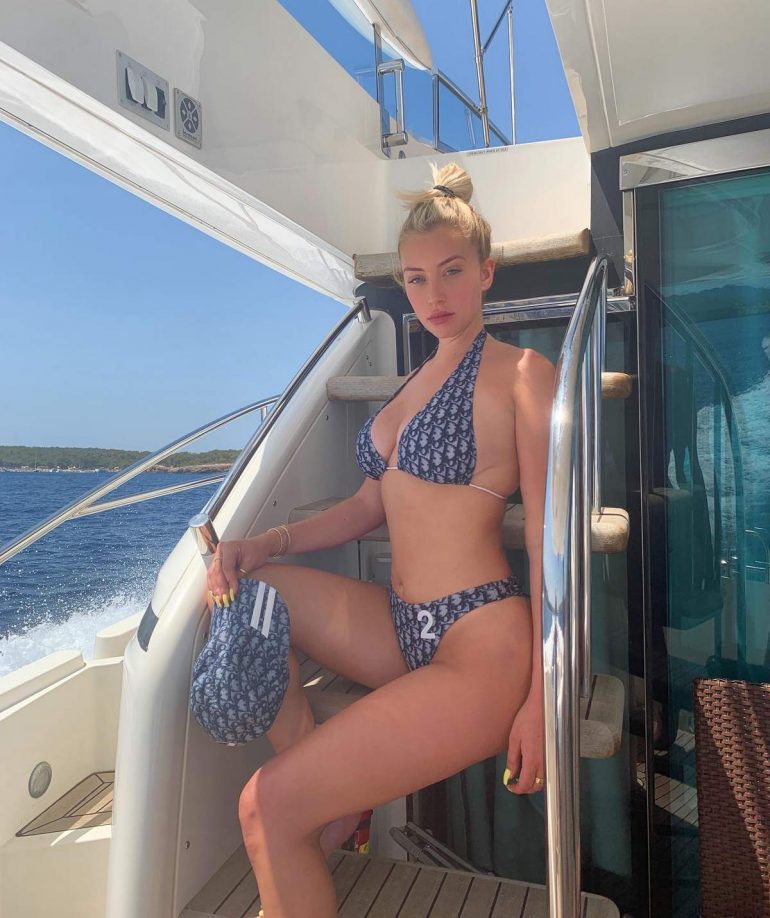 Swimwear line with TJ Swim-
Daily Mail shared, "'I'm very picky with my swimwear and the designs that I think are flattering,' she said.'For the line, I was very particular with how everything fit and designed it to be flattering on every body type, not just mine. I wanted everyone to feel and look good in it." That's what Anastasia said about her swimwear collection showcased in snippets on the Instagram handles of the model and TJ Swim in 2019.

Miss Karanikolaou with Missguided-
In August 2019, Stas joined with famous brand Missguided on a new clothing collection. The ultra-chic yet collection was extolled for being affordable, with prices starting at $12 for an adorable "BabyGirl" gold necklace and cap off at $120 for a faux fur coat, as per Finder.

Footwear campaign with EGO-
In March 2020, Anastasia Karanikolaou launched her footwear edit with the global shoe and accessory brand EGO. The celebrated UK women's footwear brand EGO hogged the spotlight in the United States in the company of Anastasia Karanikolaou. The alliance witnessed an 8-piece edit focused on luxury, style, and comfort.

Stas Karanikolaou's Sunny Vodka-
Forbes reported the launch of two West Coast friends coming together on a new venture- Sunny Vodka, a small-batch corn-based American-made spirit, Karanikolaou, and Zack Bia. "[The opportunity] fell into our laps," Karanikolaou said. "This makes so much sense for us. We love entertaining, hosting get-togethers, throwing parties, and organizing dinners. To be able to have our own line of vodka at events is just a dream."
Her luxurious California home has a pool, party room, and more:
This stunning influencer revealed a significant milestone on her YouTube channel- her new California home. Karanikolaou shared, "A lot is changing. I'm happy and blessed, and I'm fine with doing it slowly." She added, "I'm very excited for this chapter. I've been living here since, like, middle of December and obviously, it's my first time buying a house. Stassie also highlighted the responsibilities of being a house owner, "So, it's a lot! I don't have a landlord to call and be like, 'Oh, the shower upstairs doesn't get hot,' or just random little things, like, 'Oh, the toilet seat is broken.' I have to, you know, do it all myself, which is a lot — but it's very rewarding at the same time."

The home flaunts a party room, a massive pool area, and a ten-seater dining table in a cozy corner. The intimate living room comes with a fireplace next to a sprawling kitchen. Life and Style Mag revealed the couch in her living room is from Restoration Hardware's Cloud Fabric Collection and retails for a whopping $4,000!