Thanks to jet-tracking teen Jack Sweeney and his @ElonJet, Elon Musk will continue to be tracked and trashed. Not one to give up, the 19-year-old American student continues to post details of Musk's flights on Twitter, and the world's richest man, in turn, faces the wrath of the climate-caring internet. The Tesla CEO was in a soup again when details of his nine-minute flight from San Jose to San Francisco by a private jet were divulged on Twitter. Netizens were irked as this trip could have just as quickly been a 40-minute drive. Perhaps, taking mercy on the SpaceX CEO, Sweeney is offering Musk a chance to win and shut the bot down, albeit for a price. Money can't buy this one, but Musk can still be done with ElonJet for good. Sweeney confessed to the Daily Star he would consider taking the account down if Musk took him on a flight and gave him interview mid-air.



"If he let me fly with him on his jet, record it and talk about it – and maybe not even pay me the $50,000 [previously asked for] — I would take it down. That is still up for discussion." Earlier this year, the tech billionaire and the wealthiest person on earth haggled with the 19-year-old to stop stalking his private jet on Twitter by offering him a paltry $5000. Sweeney being the smart kid he is, retorted, "Any chance to up that to $50k? It would be a great support in college and would possibly allow me to get a car, maybe even a Model 3."

Musk didn't pay a cent, and the account has been gaining popularity ever since. However, what Elon Musk couldn't manage even with money, Mark Cuban worked in a very novel way and for free. A direct message on Twitter is all it took when Cuban asked Sweeney to disable @MCubansJets in exchange for his friendship and business advice, shared CNBC Make It.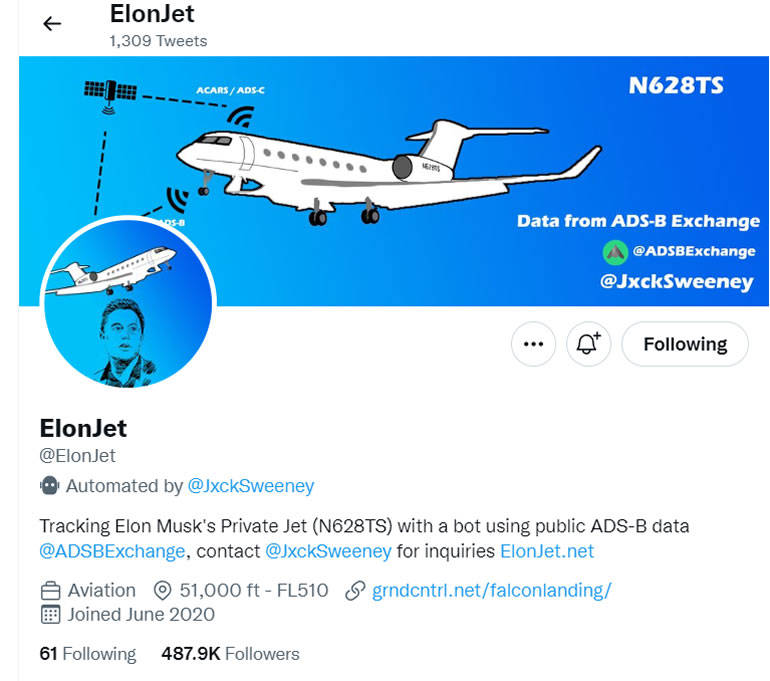 "He said, 'I'd be your friend,' and I asked if I could meet him at a basketball game," Sweeney, 19, tells CNBC Make It. Getting tips and tricks of any trade from a maverick like Cuban, owner of the Dallas Mavericks professional basketball team, is worth more than gold. Sweeney, being the savvy teen he is, recognized the opportunity and grabbed it. His other high-profile 'targets' include Tom Cruise, Bill Gates, and members of the Kardashian clan. He has over 30 bot accounts that track the movement of private planes owned by these celebrities, per Money Control.