Billionaire Bezos is on a remarkable winning streak. It has undeniably been a year of exceptional fortune for the Amazon co-founder. He started the year by acquiring his $500 million luxury sailing yacht, Koru, followed by the purchase of a couple of breathtaking properties. To top it all off, he now proudly holds the title of the world's second-richest individual. Bernard Arnault, the head of LVMH, had to relinquish his position to Bezos due to a significant sell-off in luxury stocks that drove his net worth below that of Amazon.com Inc.'s Jeff Bezos.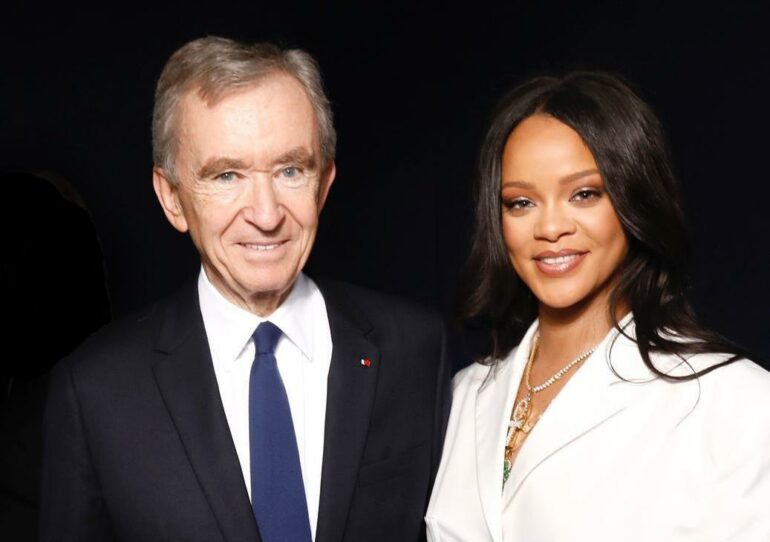 While the luxury tycoon saw his fortune shrink by a staggering $6.8 billion, Bezos's wealth soared by an impressive $49.3 billion in 2023, as reported by Bloomberg. Arnault, a centibillionaire, now boasts a net worth of $155.1 billion, while Bezos reigns supreme at $156.3 billion. Remarkably, the CEO of LVMH has been content with his second-place standing since October 2022.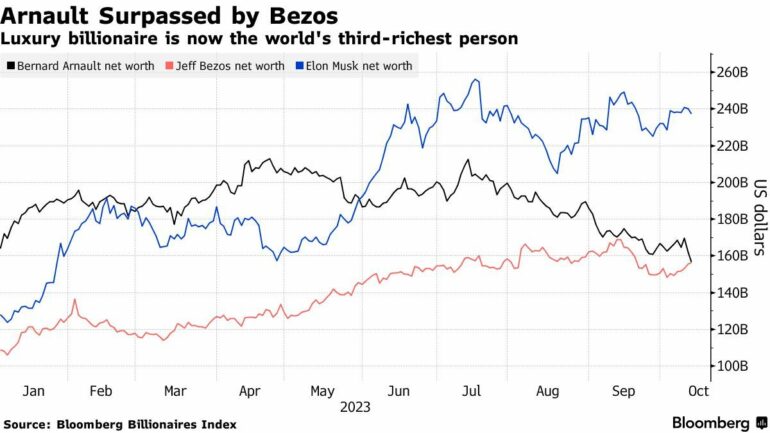 At the pinnacle of this financial rivalry stand two titans—Jeff Bezos and Elon Musk—both having significantly profited from the resurgence of tech stocks. Musk continues to occupy the coveted top spot, amassing an additional $96.8 billion in 2023 as Tesla shares surged by an astonishing 106%. On the other hand, a beaming Bezos witnessed an astounding 58% surge in Amazon's stock value.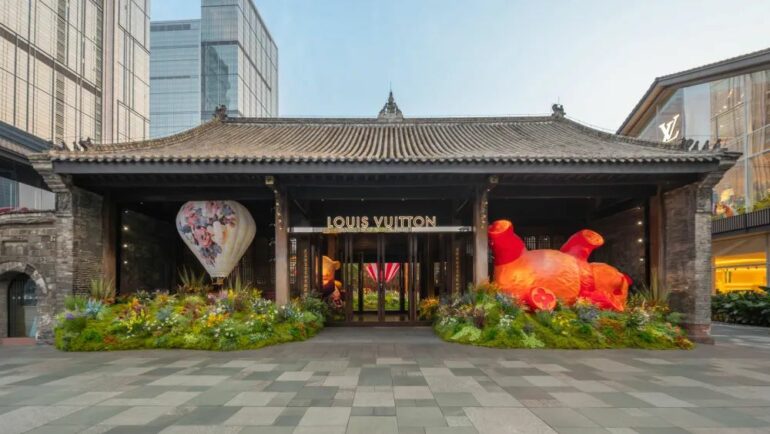 As for Bernard Arnault, he now faces the challenging task of devising a strategy to rejuvenate the sluggish sales seen in the luxury goods market this year. From inflation-weary U.S. consumers to similar challenges in China, these factors have undoubtedly impacted the net worth of the French luxury powerhouse, which includes iconic brands such as Louis Vuitton and Moët & Chandon.
Despite the slight difference in their current net worths, it wouldn't be surprising to witness the French tycoon regain his previous position; after all, a billion is but a drop in the vast ocean of his wealth.