Education is essential, and wielding its importance is unconquerable philanthropist MacKenzie Scott. The eternally benevolent ex-wife of Jeff Bezos has gifted Grand Prairie ISD a donation of $16 million. The author continues her tryst to propel and support students from low-income families by donating billions to schools and nonprofits. Scott has already donated about $12 billion to more than 1,200 groups, and it doesn't look like she is even close to finished. "I believe the work we're doing in Grand Prairie ISD is aligned with Ms. Scott's philosophy of giving," said GPISD Superintendent Linda Ellis.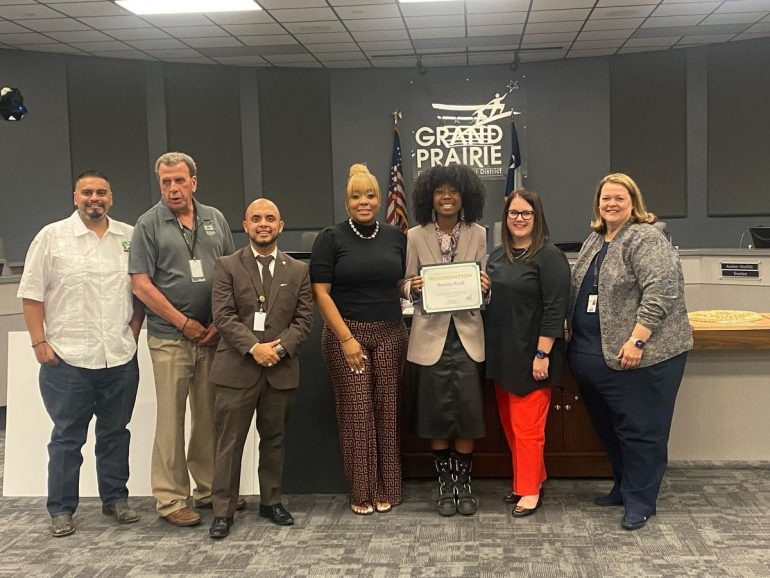 "While this isn't something we applied for or sought out, we are truly grateful and humbled on behalf of our students and staff." GPISD serves more than 29,339 students within the Dallas County portion of Grand Prairie on 41 campuses. It does so with the help of more than 4,525 staff members and offers various services and programs designed to help students radiate success. Though it is unclear what put Grand Prairie on Scott's radar, it is known the gift is unrestricted and the largest donation in the district's history. GPISD has strived to grow with changing times, compete with private and charter schools, and develop choice programs.

According to The Dallas Morning News, the campus offers a variety of courses in fine arts, world languages or science, technology, engineering, and mathematics, and options like environmental science, software development, and law. "It doesn't have to be college. It could be a career. It could be a living wage that helps them get through college," Ellis said. "There are so many avenues that we have." The school district could indeed use a generous gift like this one, as 3,000 of the district's current 27,000 students are from out-of-district. And on average, seven out of 10 children come from economically underprivileged families.
The Grand Prairie Independent School District –
39 campuses, 25 elementary schools, 7 middle schools, 2 ninth-grade centers, 3 high schools, and 2 alternative education schools- that's who will be using Scott's donation of $16 million. The Grand Prairie district boasts a diverse student population with 63.1 percent Hispanic students, 17.6 percent black students, 15.1 percent white students, 3.7 percent Asian students, and .5 percent American Indian students. GPISD offers early childhood programs for disabled or developmentally delayed children between three to five years and infants till age two who are blind or deaf.