Mark Cuban, a man worth $4.7billion, knows money, struggle, and how to strike the perfect balance. Among his many possessions, the one that truly stands out is Cuban's million-dollar Dallas mansion. The chateau-style home was purchased for a whopping $13 million in 1999, a massive amount then, and is indeed a dream home for the billionaire. The Shark admitted this is a welcome change after living 'in a dumpy apartment and surviving on chicken wings." Two decades later, the 40-year-old Dallas Mavericks billionaire bought himself a lofty mansion in the prestigious Preston Hollow area in Dallas, Texas. His estate spreads across 7 acres with every amenity in the book, which we will discuss in detail below: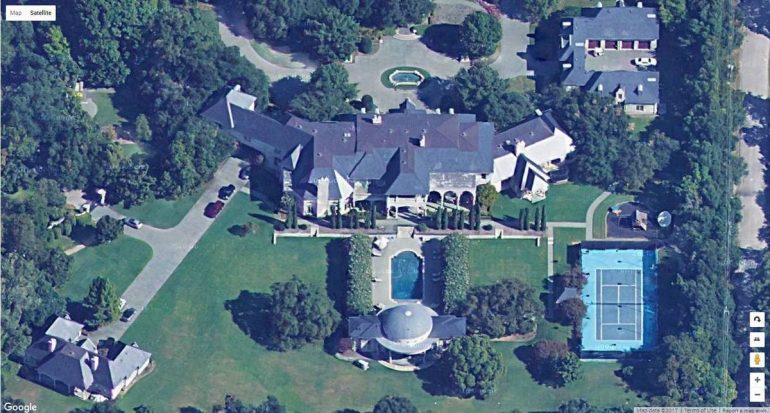 Mark Cuban's home is the very definition of luxury living-
The property, built in 1997 and bought in 1999, features a main house spanning 23676 square feet in size. Cuban admitted to not knowing precisely how many bedrooms and bathrooms his house has. We can answer that, Mr. billionaire- your palatial home includes ten bedrooms and thirteen bathrooms and, without exaggeration, is more extensive than five basketball courts.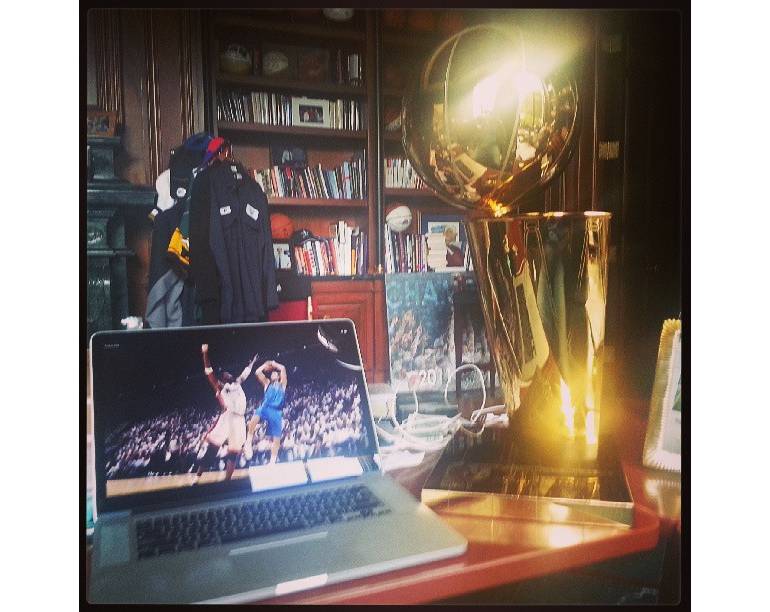 The Dallas Mavericks billionaire loves his simple and comfortable home office-
The muti-tasker has converted one of the bedrooms into his home office. According to People, the billionaire businessman prefers his home office with a basic desk and work chair to a huge conference room with lavish furnishings. "That's not really my style," Cuban tells People. "I want to be comfortable." The home office is Mark's favorite room in the entire house and where he spends most of his time (naturally, making millions).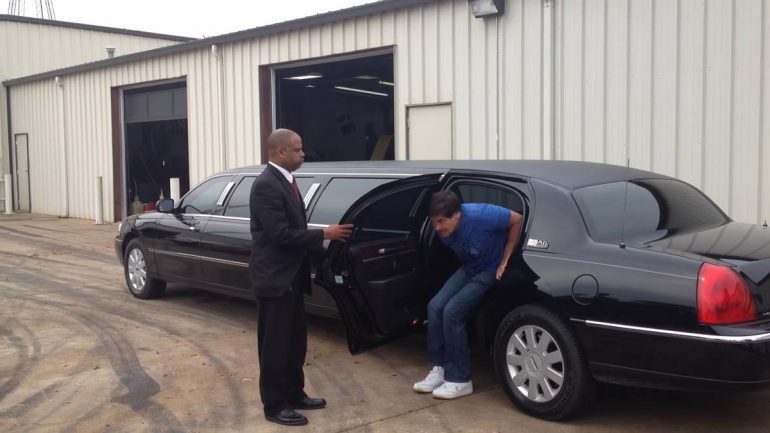 Almost 5,000 sq.ft of garage space –
It wouldn't be wrong to call this a perfectly lovely mini-house compared to dwellings of lesser mortals. The multiple-car garage falls to the right of the main home and is one of the first things one notices on entering the large driveway. Initially, the property came with three garages attached to the main house. Car enthusiast Cuban required more space to park all his toys and built two more garages. The garages account for 4,838 square feet of space.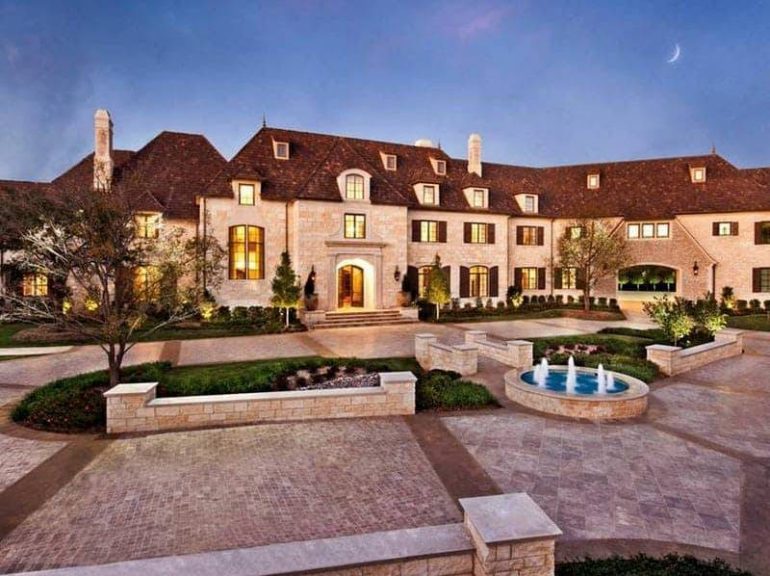 Outstanding outdoors of the New England-style elegant estate-
The home opens with a large driveway where a fountain sits. The backyard is enormous and would've been the perfect place providing Cuban's growing kids umpteen playing space at one point. The outdoors is flanked by a guest house, swimming pool, basketball and tennis court, and a well-manicured lawn. Every aspect of the home is well planned and executed. The guest house, for example, is an elegant 3-story structure, which would make for a lovely family home by itself. It is surprising to learn that Mark bought the house sight unseen. And what a pleasant surprise it turned out to be!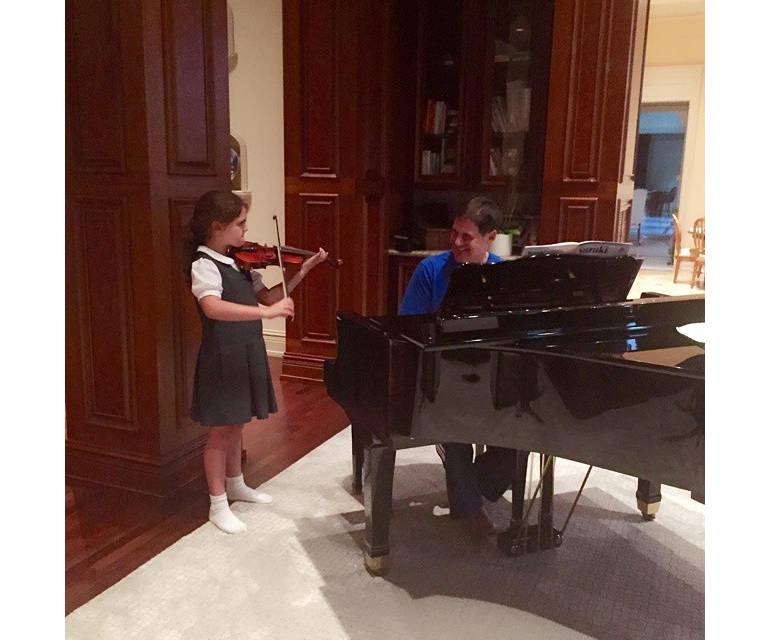 The interiors of this lavish home are an enigma:
Mark Cuban values his privacy, so there are no showy home tours. Thanks to his social media presence, there are snippets of the fantastic home. The stunning Preston Hollow stately home has five wet bars, five fireplaces, and an expansive wine cellar, making it the perfect venue to entertain guests. The billionaire Shark's abode certainly looks like a five-star resort. Cuban once shared, "The biggest change in my life since I moved in here 14 years ago is, of course, the kids. I didn't even go up to the second floor of this place for years until we had kids."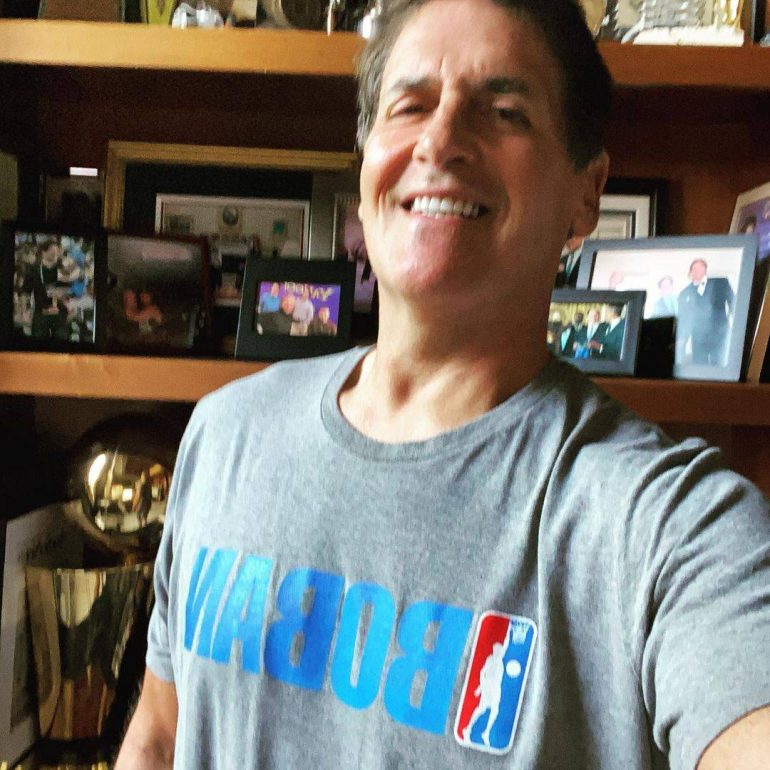 Mark Cuban keeps life ordinary inside his $90 million fortress-
Yes, that's how much his home is worth today, nearly $100 million. The Dallas home may look like a dazzling palace, but the affairs inside are refreshingly regular. Mark and his wife Tiffany are hands-on parents who enjoy cooking their family dinners in their massive kitchen. Fans and followers got a peek of the Dallas Mavericks boss shooting videos in different corners of the home, revealing his house's large windows, high ceilings, and grand piano.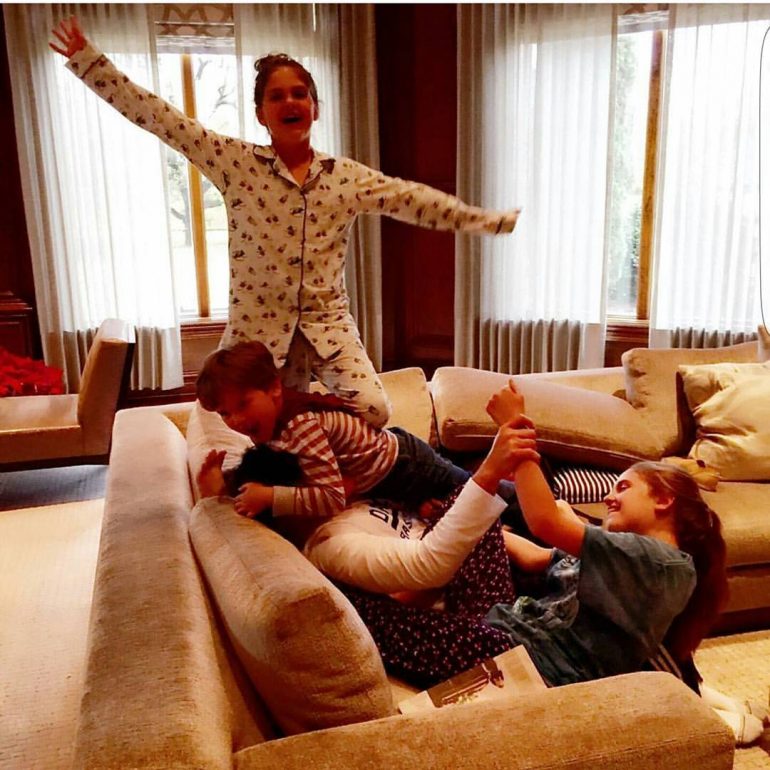 Their three kids, Alexis, Alyssa, and Jake, were raised traditionally with a nanny present only during the working week and no private chefs or butlers. "Then the rest of the weekend it's just us," Cuban told Business Insider. "It's us putting them to bed. It's us at dinner. We try to be as normal as possible. The whole idea of someone serving you, this and that, that's not us."