When 38-year-old Mumbai-born, Virginia-raised Amrapali Gan became the CEO of OnlyFans, she grabbed a lot of eyeballs. Grabbing eyeballs is, after all, what OnlyFans is known for, but the CEO of the internet content subscription service brought something new to the table. The widely used and sensational platform chose an unlikely CEO in Amrapali who chose the anomalous with OnlyFans. Let's learn more about what got Gan to take up the reins of the company that is risqué, unconventionally creative, and a thriving potboiler-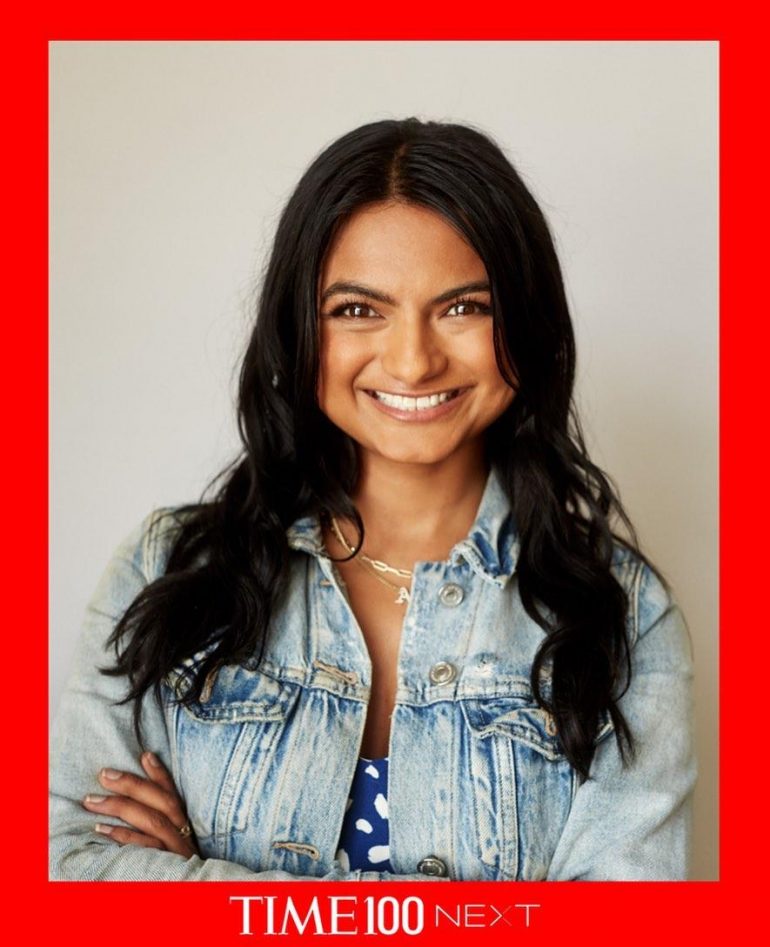 From Mumbai to Miami, Amrapali Gan has had an exciting journey-
This Indian-origin lady boss moved to Miami after living it up in Los Angeles. She attended California State University and graduated with a bachelor's degree in public relations and organizational communication. Her impressive resume includes a certificate in entrepreneurship from Harvard Business School Online. Within months of joining OnlyFans, Gan, owing to her vigor and vision, grew leaps and bounds, firmly holding the reins of the adult-content company. "To the outside world, it was this unknown woman coming in to run one of the biggest tech businesses," Gan said at the 2022 GQ Heroes convention. She told Time, "I'm someone with a non-traditional background, but someone who also has a very strong point of view."

Amrapali Gan started as a marketing and communications officer-
OnlyFans founder Tim Stokely stepped down to make way for Gan to lead the company with around 1,000 employees. Amrapali joined the firm in 2020 as Chief Marketing and Communications Officer and, a year later, scaled to a much more significant role. Before OnlyFans, she gained experience in the consumer goods and services industry, having worked for Arcade Agency, Red Bull Media House, and Quest Nutrition. Stokely said about his successor Ami, "Ami has a deep passion for OnlyFans' business, and I'm passing the baton to a friend and colleague who has the vision and drive to help the organization reach its tremendous potential. OnlyFans is still a new company, and Ami brings fresh energy and reflects who we are as a business."

She was an achiever even before OnlyFans-
Successful people are built differently. They prefer to see the glass full, and if it's not, they make it. Amrapali Gan earned the accolades even before taking over as OnlyFans CEO. She made a mark as the Vice President – Marketing at Cannabis Café, where owing to her crucial role in rebranding, the brand became the first cannabis restaurant in the US. She reportedly enjoys a net worth of $3- $4 million.

The trailblazer strives to alleviate misinterpretations about OnlyFans-
It is no small feat to break deep-rooted notions of an atypical fir, but that's what's on Gan's agenda. "I've been very outspoken about embracing our adult creators. To see what the community is doing, follow creators, and most importantly, be able to connect directly with them and send them messages." However, OnlyFans is more than just its adult content; Gan aims to transition it into a more mainstream social platform. "Ultimately, people want to have jobs and do things that they're passionate about, whether that's cooking or cooking naked, which is a real account you can follow," Gan told GQ Magazine in a 2022 interview. "It's truly a place where someone's biggest fans are going to make that extra effort to subscribe," she added.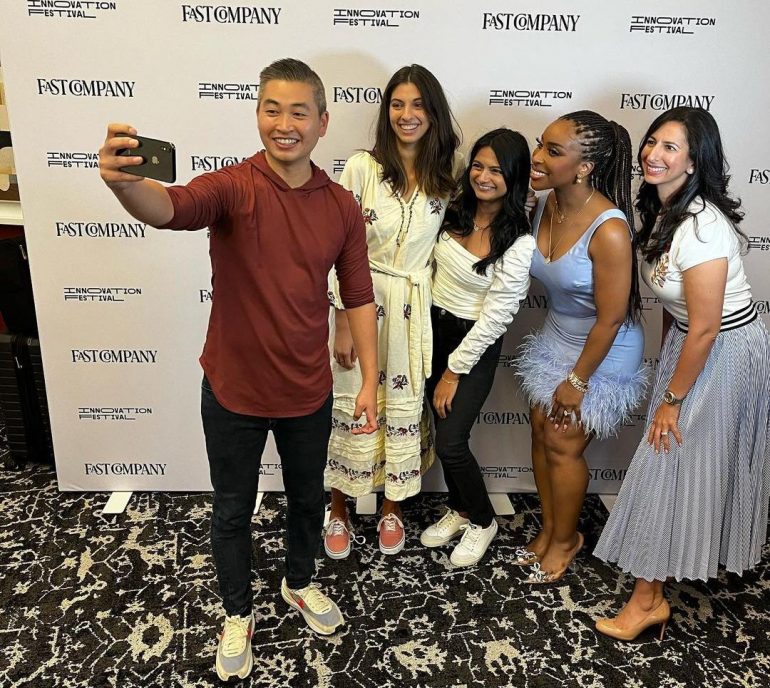 She may be a boss lady, albeit is very approachable-
Gan is ruling in a space accustomed to being led by white men with a flair for tech. This difference is what she considers her strength. "I'm someone with a non-traditional background but someone who also has a very strong point of view. I've been passionate about getting to know our community and getting to see how the business has been a disruptor for the creative economy and the adult entertainment industry." She continued, "I'm a very relatable person. You have business leaders that went to fancy Ivy League schools; they're not approachable. I'm the exact opposite. Even internally, anyone knows that they can send me a message. I genuinely like meeting our creators; I message tons of them on the platform very regularly. I think that shows."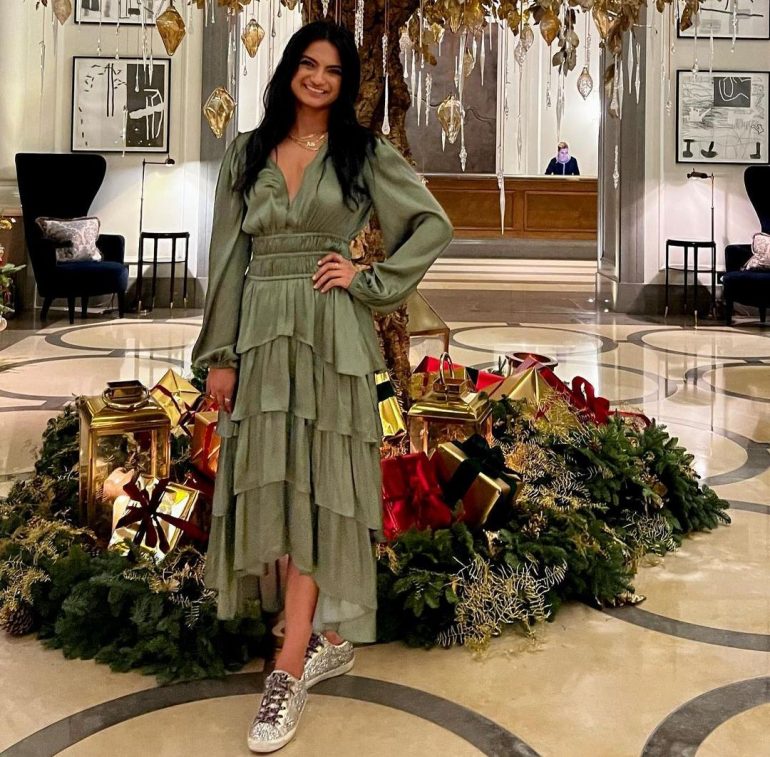 Amrapali aims to be a leader in online safety-
With a platform like OnlyFans, online safety is paramount and one of Gan's top priorities as the leader. The platform considers it a forte, in addition to being an inclusive one that embraces all and every content creator. There is no room for anonymity and ambiguity on the platform. Per Time, "All content is hidden behind a subscription paywall. We have zero tolerance for bullying, or harassment. It's very easy for a creator to block someone and report them, making the platform even safer for creators to engage with their fans. And we've also launched our safety and transparency center this year," shared Amrapali.

Amrapali Gan is taking OnlyFans to new heights-
Gan is blazing guns to revamp OnlyFans while accepting adult content with open arms. A new OFTV show, debuting the new Safety & Transparency Center to implement leading measures to protect the OnlyFans community and OnlyFans Creative Fund, the 38-year-old is thriving at OnlyFans. The dog mom (she has a furry friend named Foxxy) shared her euphoria with followers on Instagram, 'There were so many wins this year, and they wouldn't have happened without my awesome team. I'm grateful to have incredible colleagues who are dedicated to the platform and our creators. We are all collectively taking OnlyFans to new heights.'