In-N-Out Burger is synonymous with fast food in the western United States. Those loyal to this burger paradise have never been able to shift to Big Macs and Whoppers. The company founded by Harry Snyder and his wife, Esther, in 1948 became a rage for its simple menu, fresh ingredients, and commitment to quality. Today, 75 years later, their granddaughter Lynsi Snyder sits as the president and owner of In-N-Out Burgers. From only 18 outlets in 1976, the chain now has 324 restaurants in six states. She may be an enigma to the world outside, but there is plenty to know and learn from Lynsi, who is single-handedly taking her family business to new heights of success-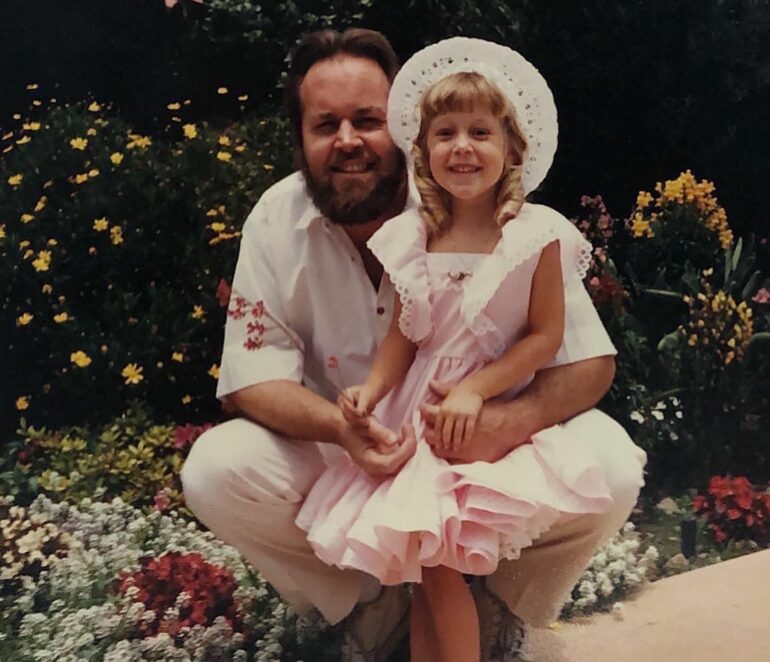 Early life-
Born in San Dimas, California, to Lynda Lou and Harry Guy Snyder, Synder is the 41-year-old billionaire president of In-N-Out Burger, the iconic West Coast chain. After her parent's separation, Lynsi, 12, moved with her mother to Shingletown, California, where she lived on a ranch. After the demise of her uncle and father, Snyder became the only heir at age 17. The Country Christian School graduate has been married four times and has four children.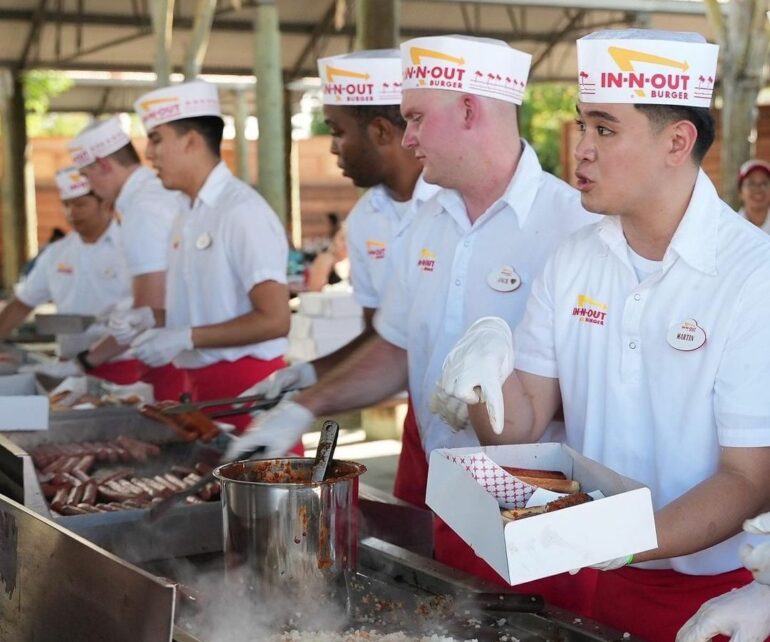 Lynsi brought in winds of change-
With 100% ownership of the family-owned business since 2017 she created a great ecosystem in the nearly 75-year-old company. The In-N-Out chain is widely known as one of the few to pay employees well above the minimum wages thresholds dictated by the state and federal government. It also happens to be the only restaurant chain in the top 50 companies on Glassdoor's list. In 2022, In-N-Out Burgers made a revenue of $575 million in 2022. With 27,000 employees, the revenue per employee ratio is $21,296. by paying their employees better than average, In-N-Out burgers rank ahead of companies like Microsoft and Lululemon.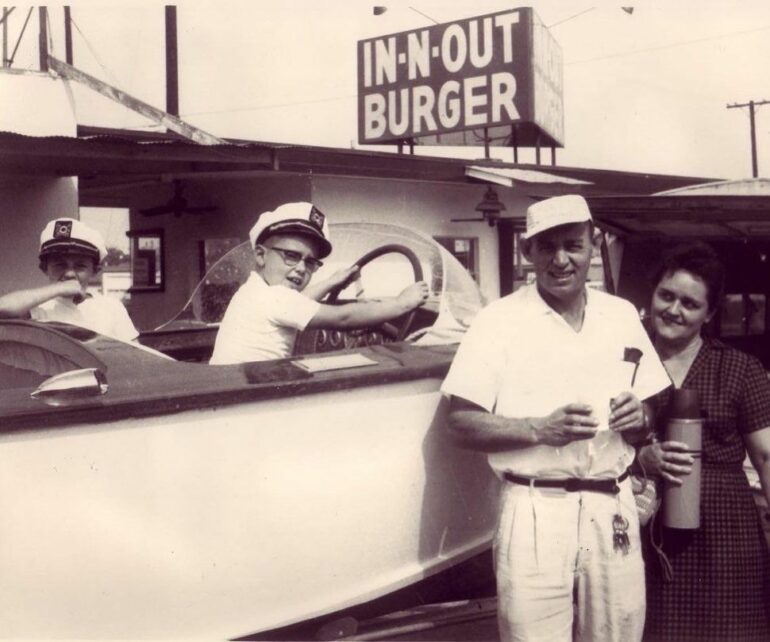 Staying true to what she believes in she hasn't changed much in the menu that has around 15 items (McDonalds has over 80). In addition to tantalizing cheeseburgers, fries, soda, milkshakes, and the signature two-patty Double-Double, Snyder has only added one thing- hot chocolate in 2018. "It's not [about] adding new products. Or thinking of the next bacon-wrapped this or that. We're making the same burger, the same fry. We're really picky and strategic. We're not going to compromise."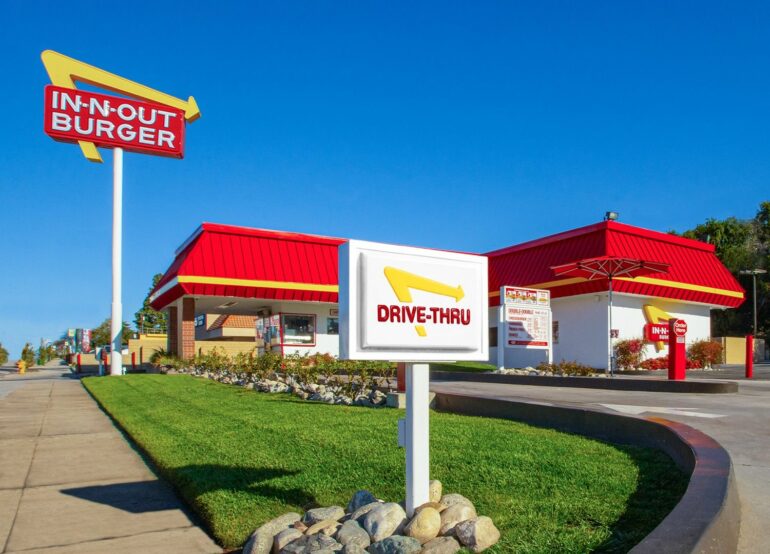 Per Forbes, an In-N-Out store outsells a typical McDonald's nearly twice over, with an estimated $4.5 million in gross annual sales versus McDonald's $2.6 million. Synder expanded In-N-Out's footprint to three new states, Texas, Oregon, and Colorado.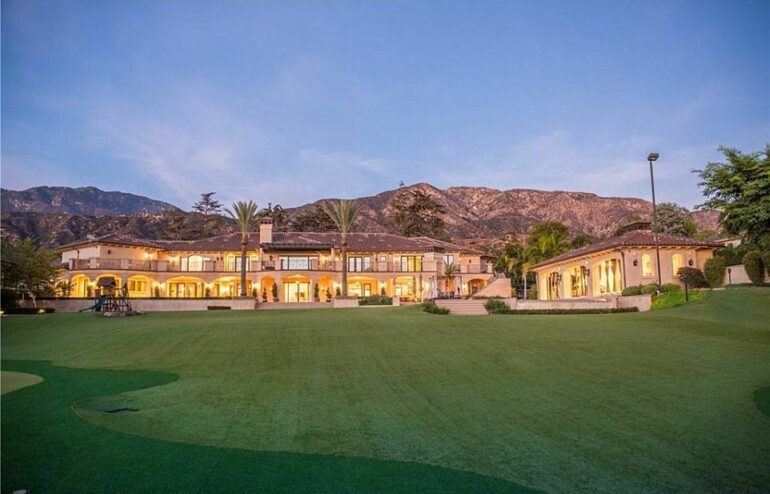 This heiress resided in a palatial $17 million estate-
In true heiress style, Lynsi resided in a massive 19,000-square-foot mansion in the San Gabriel Valley. The estate is a total jaw-dropper with not only 10 bedrooms and 18 bathrooms but some truly unique features that scream wealth, like a batting cage, bowling alley, a hair salon in the primary suite, temperature-controlled wine cellar, game room, movie theater, and fitness center.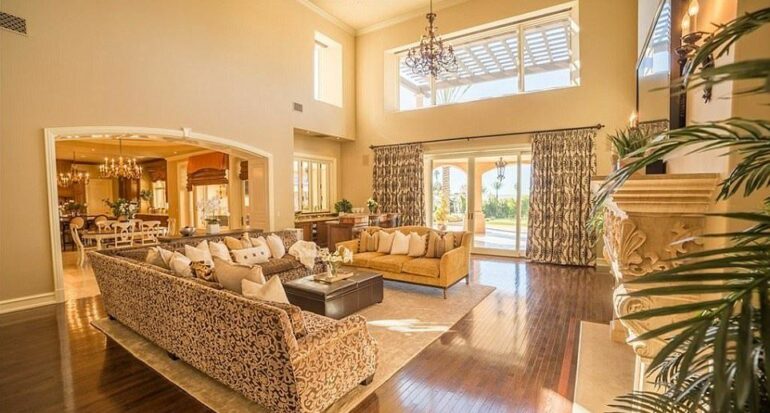 If that wasn't enough, there are some hotel-like amenities: an infinity-edge pool, a two-hole turfed golf course, and regulation tennis and basketball courts. The outdoors is pretty enchanting, owing to the presence of a vineyard and mature fruit trees.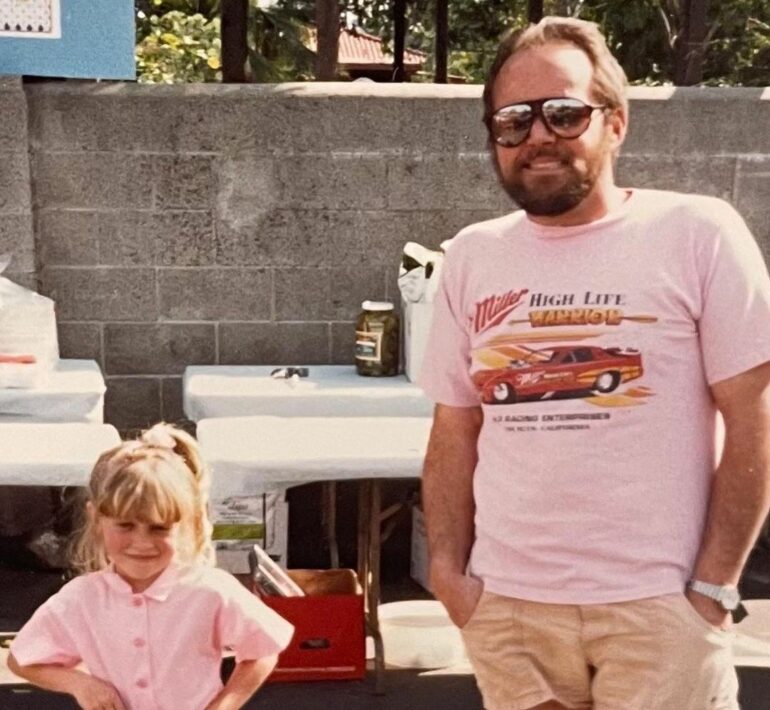 A massive inheritance changed her life-
In February 2023, Snyder was worth $4.2 billion, according to Forbes. It all started when she became one of the youngest billionaires in the US when she inherited ownership of In-N-Out in 2017 on her 35th birthday. Unfortunately, the inheritance was a blessing that came through a series of family tragedies. Snyder became the sole heir to the fortune after the early deaths of her uncle and father in a plane crash, and of congestive heart failure. in 1993 and 1999 respectively.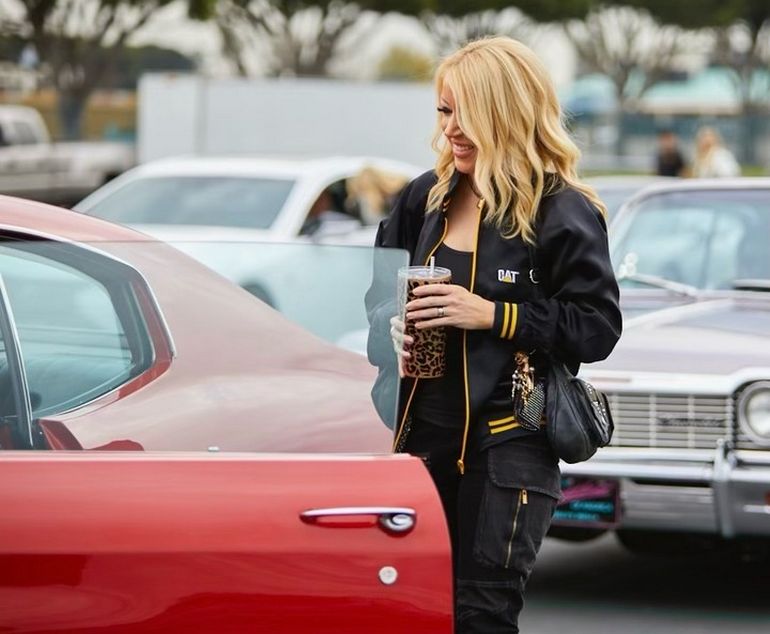 She was nearly kidnapped, Twice!-
The businesswoman told Orange Coast magazine she was nearly abducted once when she was 17 and a second time when she was 24 by kidnappers in a "van with boarded-up windows." She fled across a highway to escape. Being the only heir to a billion-dollar fortune certainly doesn't seem like a prize at such times. It explains why she is known as the reclusive billionaire who rarely gives interviews. "It all helped mold me into who I am now," said the mom of four.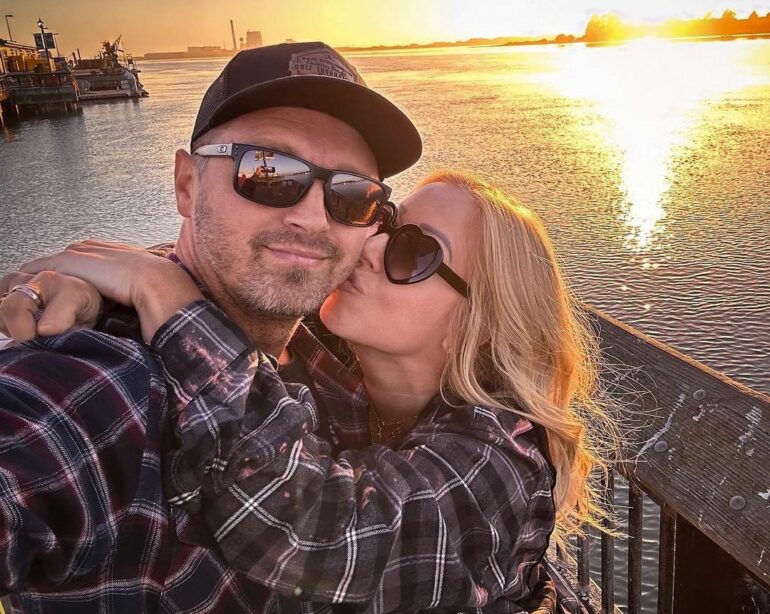 Her husband is a former In-N-Out employee-
There are several commonalities between Sean and Lynsi. Both come from highly religious families. His grandparents started a church in the Los Angeles area in the 1950s. Sean, too, battled addiction after the untimely death of his younger brother and turned to god akin to Lynsi. The former employee of In-N-Out married Lynsi, whom he met on a dating app in 2014. Together, they serve the Los Angeles community with their "Army of Love" foundation. The foundation helps improve the lives of individuals affected by substance abuse and/or human trafficking.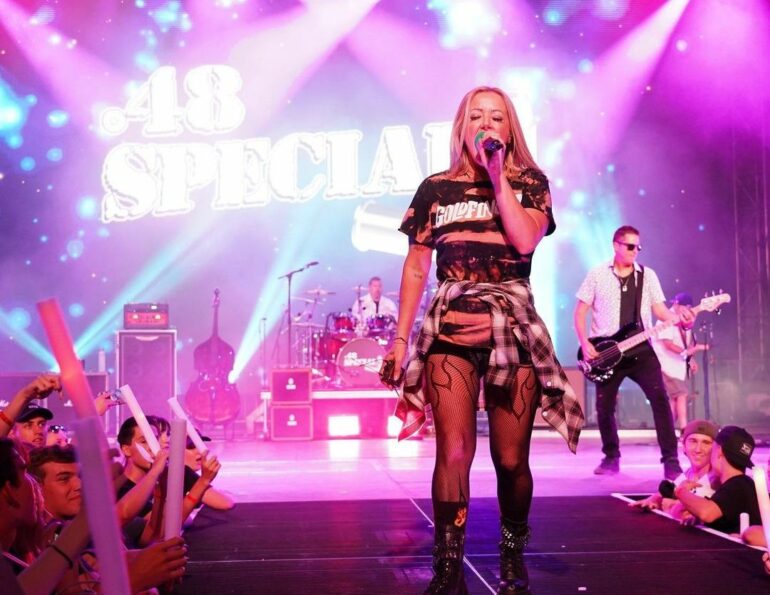 She has way too many hobbies-
How many hats can one person wear? In the case of the 41-year-old CEO of the burger chain, there is a millinery of hats. Snyder started the In-N-Out company band, where she played bass while her husband, Sean Ellingson, played guitar. All the other band members were from In-N-Out management. She is also an accomplished aerialist, fire eater, and dancer. If that wasn't enough, the billionairess is a licensed helicopter pilot and passionate about drag racing, "I'm a lot like my dad, a little bit of a daredevil," she said. "I like an adrenaline rush. My dad took me to the racetrack for the first time when I was two or three… Anything with a motor that was in my blood."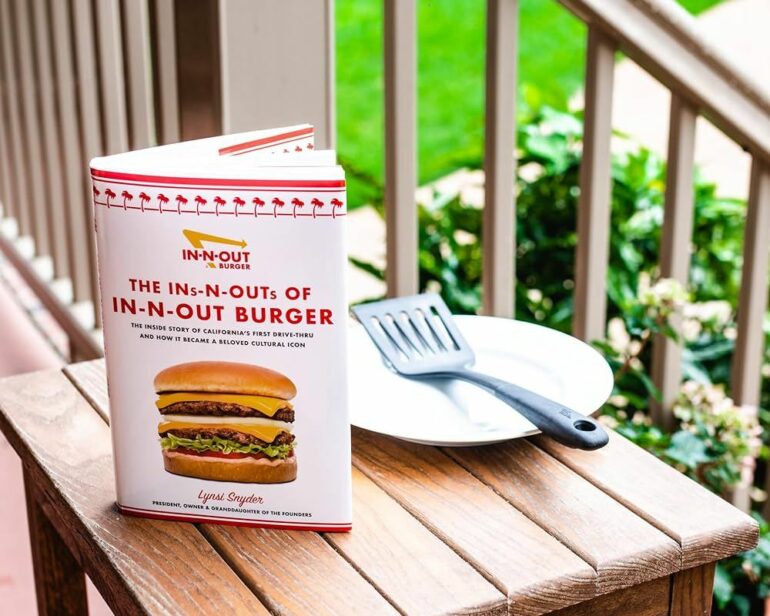 She is also a published author-
Snyder wrote the book "The Ins-N-Outs of In-N-Out Burger: The Inside Story of California's First Drive-Through and How it Became a Beloved Cultural Icon", was released in October. The launch of the book coincided with the 75th birthday of In-N-Out. The owner of the company gives out details about the chain. Excerpts from the book reveal the average pay of a store manager at In-N-Out is more than $180,000 per year owing to schemes like store profit-sharing. a lot higher than the mean wage of a restaurant food manager of $63,820. The 208-page book tells the tale of a company that turned into one of the most beloved and respected fast-food chains in the US. "When you flip burgers at In-N-Out, you're in the captain's chair. You're steering the ship," she wrote. "It's no small task to get every single burger perfect." The book is available for $27.