Matilda Elizabeth Ramsay is British celebrity chef, restaurateur, and television personality Gordon Ramsay's 21-year-old daughter. The television presenter, chef, and social media influencer is a lens through which the world sees a different version of Gordon Ramsay, a far cry from the screaming dictator of the kitchen. Tilly Ramsay is showing the world she is following her father's footsteps to the T while re-introducing him in his actual avatar of the fabulous, pragmatic, and doting father that he is.



Beyond the heat, steam, and spatula, Tilly shows the world a man with all heart, sentiments, and support (but no inheritance). We take a look at Matilda Ramsay's life, guided by her father, who is just as good at parenting skills as with culinary-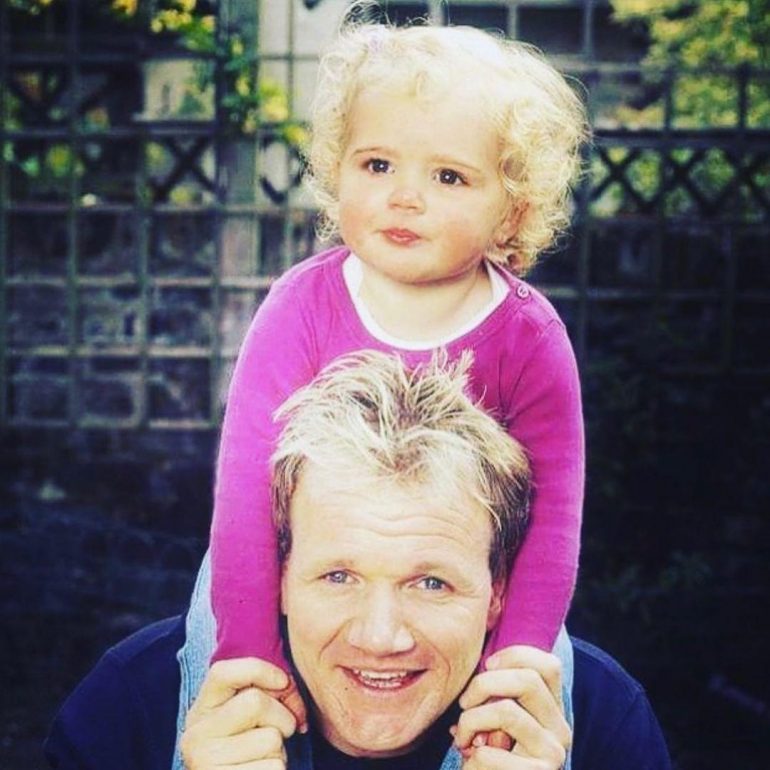 Early life-
Matilda, aka Tilly Ramsay, grew up in a posh $8.5 million mansion in Wandsworth, south London, with four siblings- two sisters and two brothers. The home of the famous chef and his large family is equipped with a gym, study, and, obviously, a state-of-the-art kitchen. Tilly is believed to be the number one cook in the family, and her tryst with cooking began early on.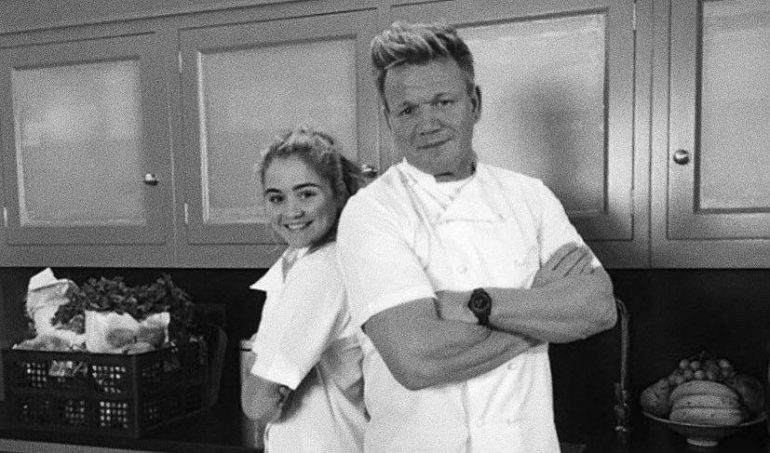 All of 14, Tilly fronted the hugely successful CBBC series Matilda and the Ramsay Bunch, which followed the teenager cooking in various cities worldwide. By 2015, Tilly had penned her first book, Tilly's kitchen takeover. She shared her euphoria on Instagram, "exciting holding the first copy of my book for the first time!! Available for pre-order on amazon #tillyskitchentakeover ❤."

A solid social media following-
Gordon Ramsay's 21-year-old daughter boasts a strong social media following. She has 10.3 million TikTok followers and 1.2 million on Instagram. Her popularity skyrocketed after she participated in the nineteenth series of Strictly Come Dancing, where Ramsay paired with professional dancer Nikita Kuzmin.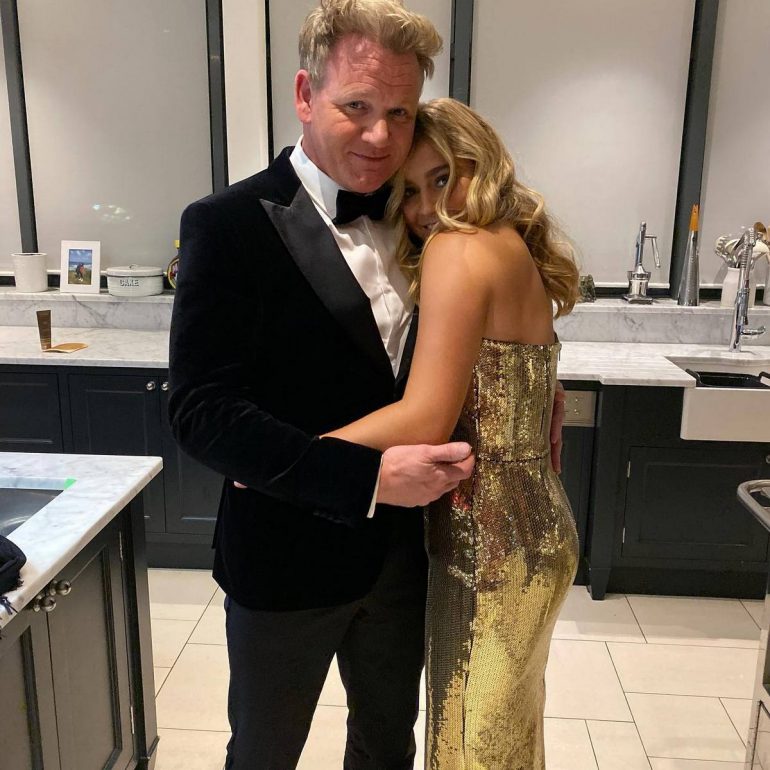 She labeled celebrity chef Gordon Ramsay a 'softy'-
He may be screaming profanity in your face in the kitchen, but Gordon Ramsay, the father, is the antithesis of the chef! Tilly said: "Lots of people think dad is a scary, shouty person because they've seen him like it on television. But really, as soon as you meet him or you're in the same room as him, you realize he's genuinely a massive softy – he's like a teddy bear. All he wants to do is have fun and goof around. Yes, when he's in the zone in a kitchen, he can be assertive and tell you what he needs to be done. Still, I guess that's like everyone in the workspace – he's not how he comes across."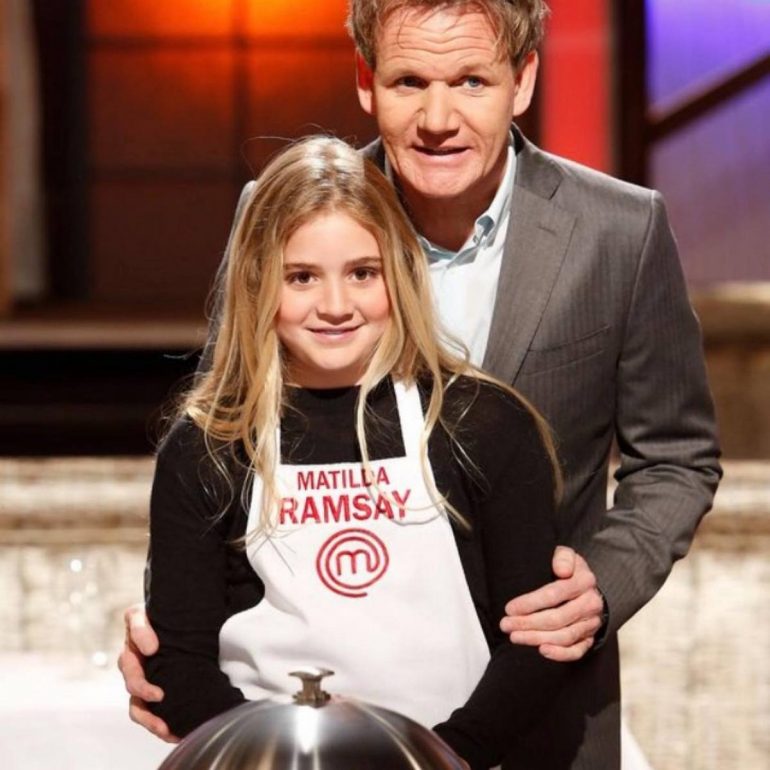 Amusingly, the Ramsay patriarch was banned from attending Tilly's parent-teacher evening for taking a selfie with the head teacher. Tilly dubs her dad her best friend. She wrote, 'Happy birthday to my best friend!! Thank you for absolutely everything you do I wouldn't be the person I am without you, love you so much. '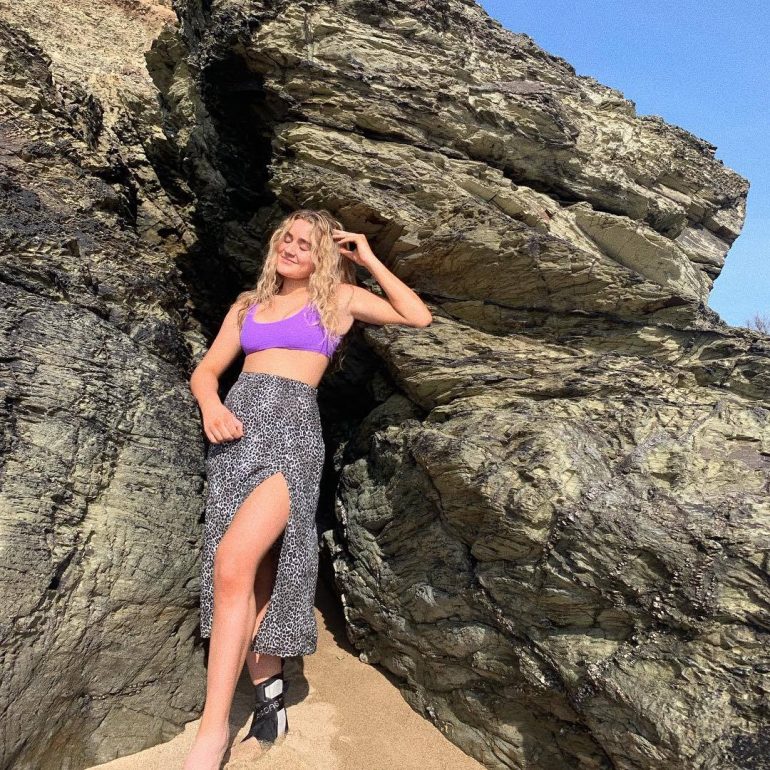 Gordon Ramsay and his wife Tana never treated the children like royalty-
The firm-but-fair father revealed that his children don't join their parents in first class when they go on holiday. "They don't sit with us in first class. They haven't worked anywhere near hard enough to afford that. At that age, at that size, you're telling me they need to sit in first class? No, they do not. We're really strict on that," he said. The Ramsay folks are also stern regarding an everyday routine and limiting screen time.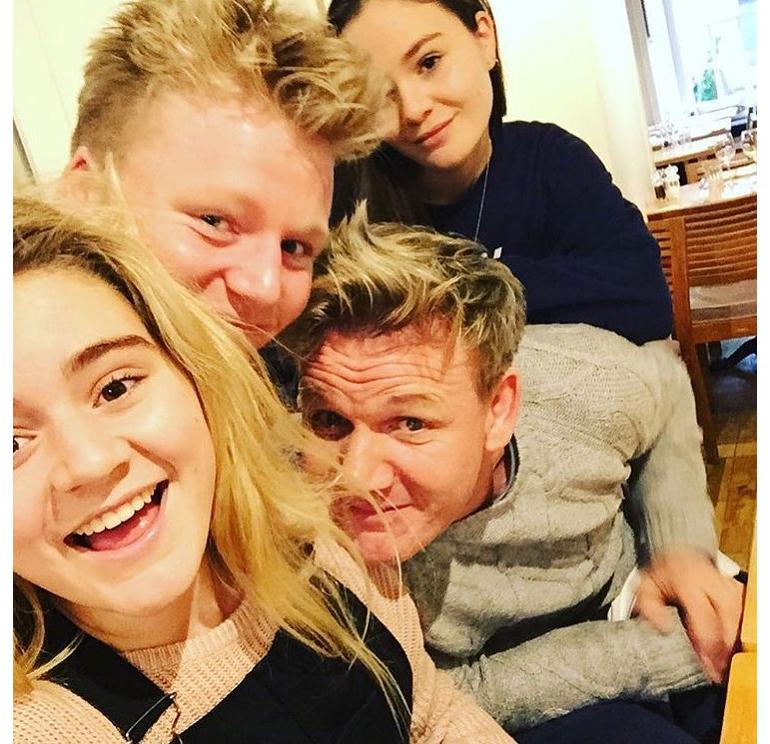 While growing up, Tilly and her siblings were expected to carry out specific chores around the house, including setting the table and cleaning up after dinner. "They tidy up after each and every dinner. It's a system. It's important they help set and clear the tables, it's important they cook, it's important they do their homework," explained Gordon.
Tilly is carving the turkey of Tinsel town-
The social media influencer is best known for presenting the BBC cooking show Matilda and the Ramsay Bunch on CBBC alongside her family. On several occasions, Matilda Ramsay collaborated with her father outside of TikTok, appearing on "Masterchef," a cooking show that Gordon hosts. She showed off her cooking skills as a contestant on "Celebrity Masterchef Australia. In October 2021, she competed in "Strictly Come Dancing," UK's 'Dancing with the Stars.' She bid adieu to the show as the ninth celebrity to leave the competition. Tilly expressed, 'No words can describe how incredible these past 5 weeks have been!! So grateful for all the amazing, kind, and talented people that I got to be with. I've made memories and friends for life and have had the best time ever.'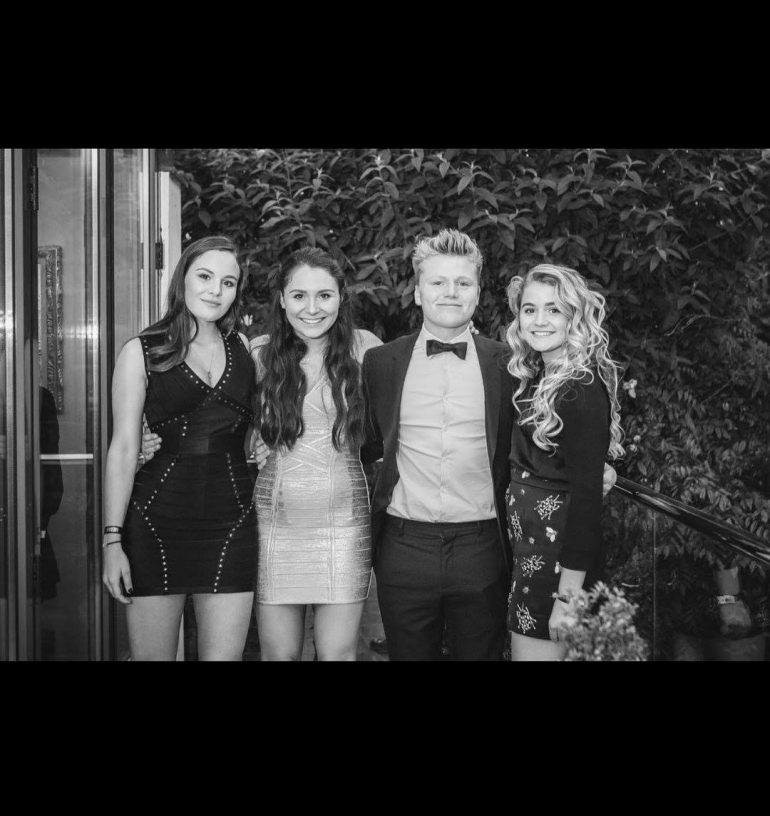 She spearheaded Matilda and the Ramsay Bunch-
What started as a 15-episode cooking series in 2014 with teenager Tilly all of 14 eventually became one of CBBC's most-watched shows. The cooking show last aired on 19 July 2019 after five successful series. The endearing show had Tilly spinning out her version of the best of US and British dishes along with the older Ramsay bunch Jack, Megan, and Holly in tow.

She is in a secret relationship; Even Gordon Ramsay doesn't know!
21-year-old Tilly was left blushing earlier this month on an episode of Celebrity Gogglebox for Stand Up To Cancer, where Gordon Ramsay hinted at her being in a relationship. Ramsay has confirmed that she's in a relationship and is enjoying spending time with her new boyfriend, who hasn't met her famous chef dad. 'Dad's great in that kind of situation. He loves to be this big, scary person. But really, he's just as friendly to anyone that any of us bring home so it's great,' she stated, per Daily Mail. The confession also put to rest rumors of Tilly growing close to her former Strictly dancing partner Nikita.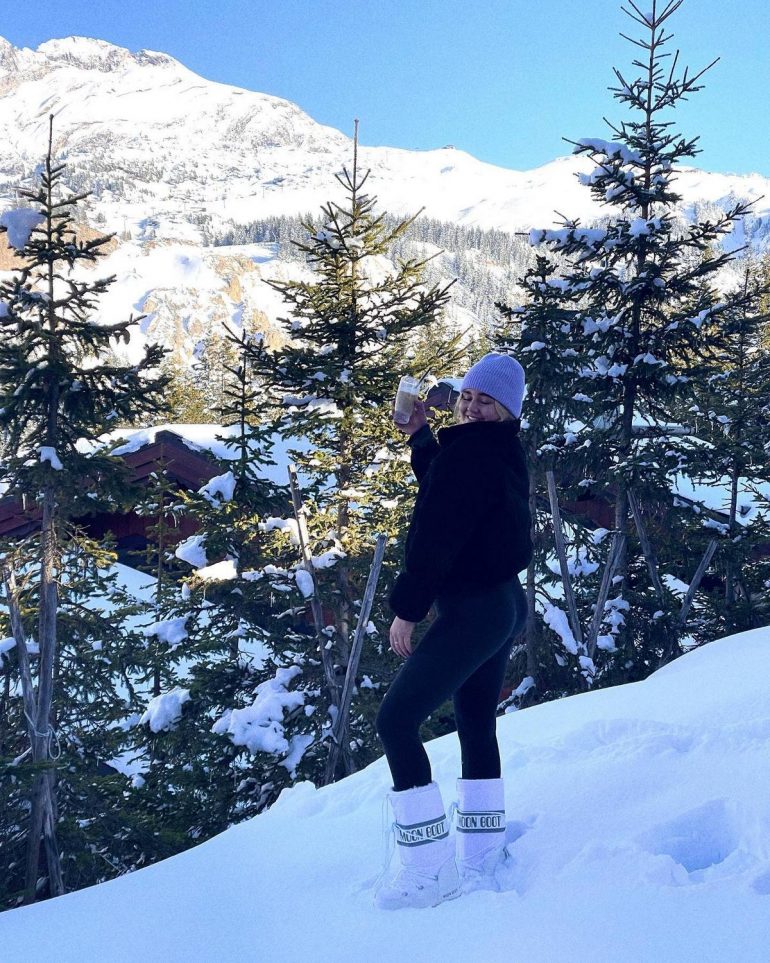 Tilly grew up in luxury but is grounded –
The Ramsay family has a home in London, a multi-million holiday home in Cornwall in South West England, and even a residence in Los Angeles. There are businesses dotted around the world, yet Tilly is rooted and has a firm head on her shoulders. Tilly's Instagram gives a peek into her posh vacations, from Ski resorts to beach vacays and trips to Australia, Dubai, etc., showcasing her living the good life! On the flip side, the Ramsay children earn their own money and have been brought up helping charities such as Great Ormond Street Hospital in London, according to The Sun.

There will be no inheritance left for Tilly Ramsay-
Talking to The Telegraph, Gordon Ramsay said of his $134 million fortune and leaving it behind, "It's definitely not going to them, and that's not in a mean way; it's to not spoil them." He added, "The only thing I've agreed with Tana is they get a 25 percent deposit on a flat, but not the whole flat."

The celebrity chef won't leave his massive fortune to his children as he fears it will ruin them. The 55-year-old father of five kids revealed, "I've never been really turned on about the money. That's not my number one objective, and that's reflected in the way the kids are brought up." Who would believe the entrepreneur, who owns a whopping 58 total restaurants worldwide, went to his flagship restaurant in Chelsea for the first time on his daughter Megan's 16th birthday?