The matriarch of the gas-rich state of Qatar is the second of three consorts of Sheikh Hamad bin Khalifa Al Thani (HBK), the former Emir of the State of Qatar. The 63-year-old mother of the current Emir of Qatar is a co-founder and chairperson of the Qatar Foundation. She tirelessly works with the UN to support global education. Sheikha Moza is indeed a woman of substance and style, both of which are widely discussed. She founded the Education Above All (EAA) Foundation to improve access to quality education in developing countries, a matter close to her heart. Let's take a closer look at the woman who wears a turban and a tag of being the most elegant in the world, with elan.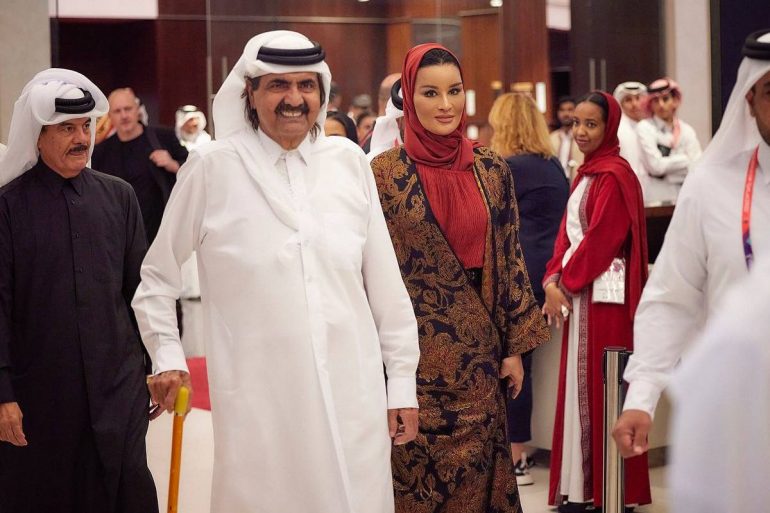 Early life and family-
The daughter of Nasser bin Abdullah Al-Missned, a well-known opposition activist, was born in Qatar in 1959. She married HBK at 18 in 1977 and became his second, some say, favorite, wife. The couple has seven children who are now aged between 31 to 44, with the current Emir of Qatar, Sheik Tamim bin Hamad Al Thani, being her second born.

The Babe Paley of the Middle East-
The former emir's glamorous second wife spearheads ambitious initiatives directed at women, children, and education. However, the most noted aspect is undoubtedly her style quotient. Being dubbed the Babe Paley of the Arab world is no small compliment, and the UN Advocate for Sustainable Development Goals is undoubtedly more than deserving.

She paints a picture of unmatched flair and elegance with a turban that she wears as an alternative to the hijab. Her impressive wardrobe includes the likes of international designer labels such as Chanel, Dior, Hermès, Ralph & Russo, Stephane Rolland, Jean Paul Gaultier, and Valentino.

"Modest, yet cutting edge, she has found a niche style that is not offensive to her culture and religion," stated Sandra Wilkins, chair of the fashion department at the Virginia Commonwealth University campus in Doha. "She is laying out ground rules: you can be fashionable and cutting edge, but there are boundaries." Sheikha Moza is an excellent example of balancing cultural sensitivities and cosmopolitan individualism.

She doesn't have a stylist-
The first lady of Qatar, who is known for her unique, individualistic style statement and is worth nearly $15 billion, does not have a stylist. The Sheikha herself has said: "I don't have a stylist because I wouldn't find anyone that would understand what I want." She continued, "It's my mental treat," she explained. "When I'm exhausted, I go to my dressing room and go through my closets, and I try to mix things and fix things." the world and all its fashionistas never miss any look served by the royal matriarch, for every look is a lesson in elegance.

In fact, there is an entire Instagram account devoted to the fashion of HH Sheikha Moza bint Nasser Al-Missned. The account has over 2000 looks and more than 280K followers.

Harold Koda, former curator-in-chief of the Metropolitan Museum's Costume Institute, concludes, "What Sheikha Moza has mastered requires aesthetic sophistication, discipline, and a decisive point of view. She deftly balances decorous societal expectations with stylish individuality. No one else will ever look like her." Or, as the Sheikha stated more simply, "My style is to be in something that respects tradition and is at the same time modern and practical."

Her innate sense of fashion has turned into a business-
This mother of seven is a force of fashion who not only displays an excellent sense of style but also benefits from it. From Harrods to Claridge's and the fashion house Valentino, the Gulf state owns some of Europe's most iconic brands. It doesn't take a genius to guess Her Highness Sheikha Moza bint Nasser would have a role to play in the acquisition. Italian luxury label Valentino was snapped up by the Qatari royal family for $860 million in 2012. Qatar Holding bought a 1% stake in French luxury goods group LVMH Louis Vuitton Moet Hennessy in March 2012 for nearly $700 million.

It only makes sense that being the most powerful woman in Qatar and one of the most fashionable in the world, owned the iconic London department store Harrods. With the acquisition taking place in 2010 from Mohammed Al Fayed for a reported $1.5bn, the couture-loving Queen would have no dearth of haute couture, especially with no stylist around.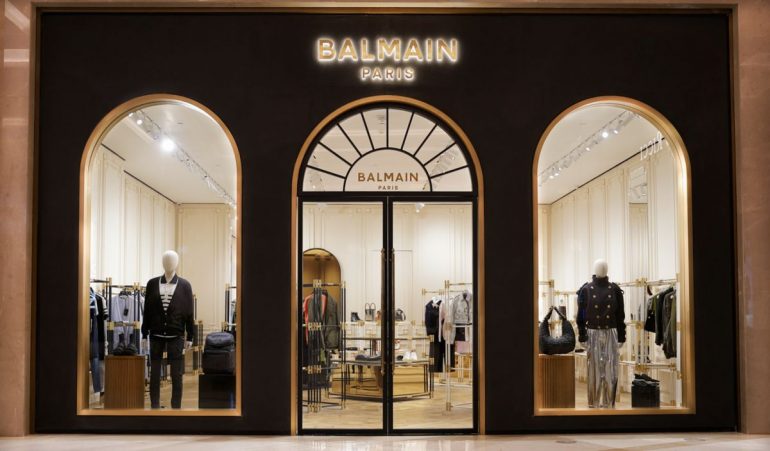 In addition, Qatar's investment entity Mayhoola Group has invested in fashion houses, including total ownership of Pal Zileri, Balmain, and Valentino Fashion Group. The woman who clubs haute couture with Qatari modesty seamlessly got involved with Fashion Trust Arabia (FTA), launched in September 2018, focusing on womenswear designs.

An avid interest in art-
The House of Thani, has been deeply involved in the field of art for more than two decades. Several prominent members have been accumulating numerous precious pieces of artwork. The Emir of Qatar, Sheikh Hamad bin Khalifa Al-Thani, and his wife, Sheikha Mozah bint Nasser Al-Missned made headlines for the purchase of record-breaking Rockefeller Rothko (White Center) at Sotheby's New York in 2007 for a whopping $72.8 million.

The duo also picked Damien Hirst's Lullaby Spring for almost $10 million at Sotheby's London in June 2007, the highest price ever paid for a work by a living European artist at auction, per Theartnewspaper. William Lawrie, Head of International Modern Contemporary Arab and Iranian Art at Christie's quipped, "Qatar's royal family are very much like modern-day equivalents of the Medicis in 16th-century Florence."

Baubles that match her beauty and grace-
Her Highness Sheikha Moza is the epitome of beauty and a world-renowned style icon. She teams her couture with equally entrancing jewels. Among her vast collection of spectacular jewelry is the striking Cartier Eternity snake diamond necklace, which is believed to be modified for Sheikha Moza. Two of the largest emeralds in the world, weighing 205 and 206 carats, were replaced with two oversized white diamonds to perfectly match her subdued grey J. Mendel Couture dress worn at a London event in 2010.

Sheikha Moza often styled her monochrome haute couture dresses with statement belts. One such example that made heads turn was Silvia Furmanovich's custom-made marquetry moonlight belt made with gold, mother-of-pearl, and diamonds. These are just some glittering drops from an ocean of precious gems that caught our attention.

Mega mansions in Doha and London-
The $335 billion Qatari royals reside in a palace that is a fitting home of the House of Thani. The Amiri Diwan Palace is shrouded in secrecy and opulence. The residence of the emir and his family boasts glorious white palace walls with tall arches, manicured lawns, and sprawling spaces that are indicative of the luxuries that lie beneath. It is packed with riches, and facilities, like conference rooms and offices.

Sheikha Mozah bint Nasser Al Missned made a home out of London's famed $80 million Cornwall Terrace. She then paid an additional $40 million for 2-3 Cornwall Terrace, making it one of the most expensive parcels of real estate. The $250 million mansion boasts a 33,000 sq ft primary home with a spa, heated swimming pool, beauty salon, butler and nanny quarters, a children's floor, games rooms, powder rooms, massage areas, two lifts, and a gymnasium.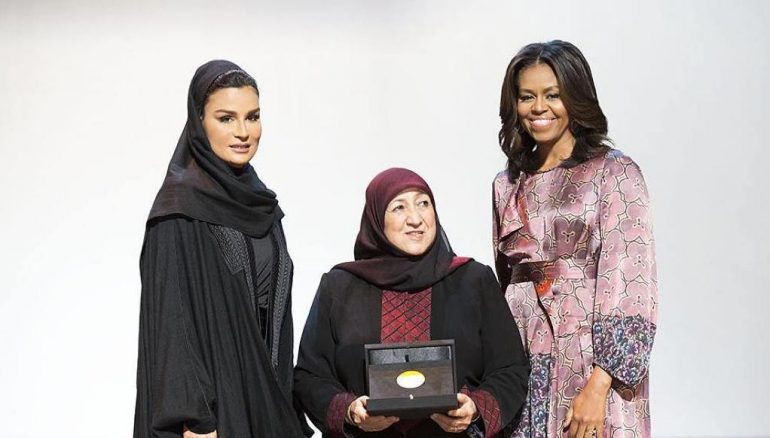 Education is Sheikha Moza's foremost concern-
As the ruler of a repressive nation, Moza has enjoyed freedom in her own education. She boasts a Master of Arts in Public Policy in Islam from Hamad bin Khalifa University's Qatar Faculty of Islamic Studies, as well as a degree in sociology. The royal leaves no stone unturned to promote education reforms in her country through the Qatar Foundation for Education, Science, and Community Development. In 2012, Sheikha Moza founded EAAF in an effort to extend a helping hand to communities in need of humanitarian support, particularly in the education sector.

"When my children were young, I struggled with their education, I didn't have many choices, either public schools or private schools and there was not that difference between these two paths. I created my own school, and then I started reforms in Qatar," said Sheikha Moza. She added, "You need to educate people to be prudent, to be wise in terms of dealing with their ecosystem, their environment, with their health, with their sanitation […] when you educate an individual, you're really helping to bring up a healthy wellbeing."