The government of Qatar has divested a luxurious Qatari VVIP 747-8i BBJ, with 1,100 total flight hours and under 300 cycles on each of its four GE Aviation GEnx-2B67/P engines. This massive and super luxurious aircraft is now available in the open market for anyone who has a love for opulent interiors and loads of cash stashed away. Everyone can build a palace on the ground, but for the really rich populace a flying palace is at your service right here, right now, and it's truly impressive. The aircraft flew around members of the Qatari Royal Family and is now in service with the Turkish government. Let's take a look inside to see this man-made wonder: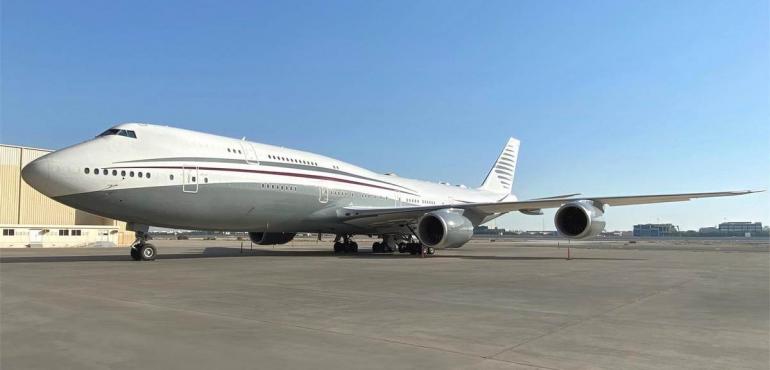 The Qatari VVIP 747-8i BBJ aircraft has a crew of 18 and can carry 89 passengers.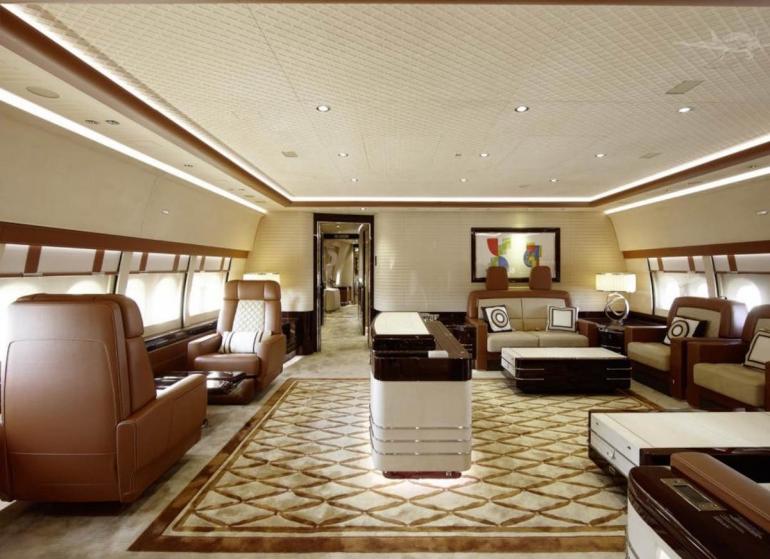 Plush interiors, muted furniture and amplespace makes up the many nooksand corners of this aircraft.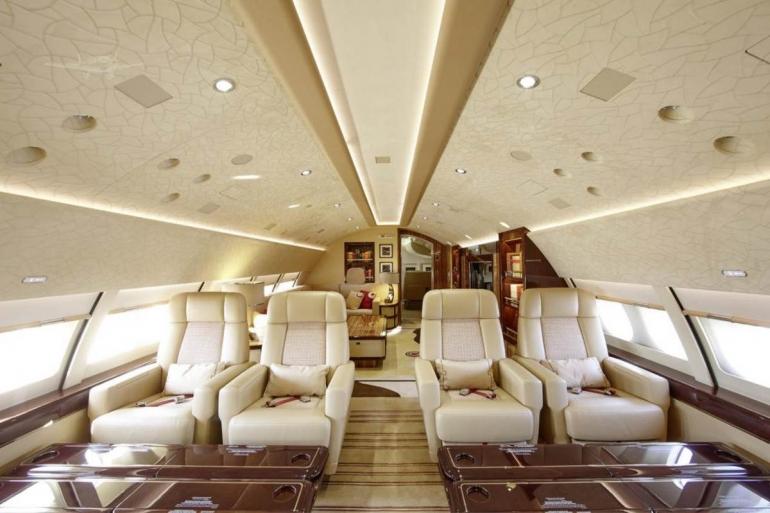 Comfortable leather chairs make long-haul flights feel like minutes. You would even need a reminder or two that you're flying in an aircraft and not lounging in a five-star hotel.

Conferences, conversations and serious business has a dedicated space. All your meeting can be held in the private offices and lounges provided in the many zones of the spacious luxury aircraft.

The beautiful aircraft comes with lavish guestrooms with comfortable amenities like bed, dresser, mirror,cabinets etc ensuring you dont miss sleeing in the lap of luxury in air too.

The art deco-inspired airplane has many fully stocked galleys with entertainment systems installed to keep travelers occupied.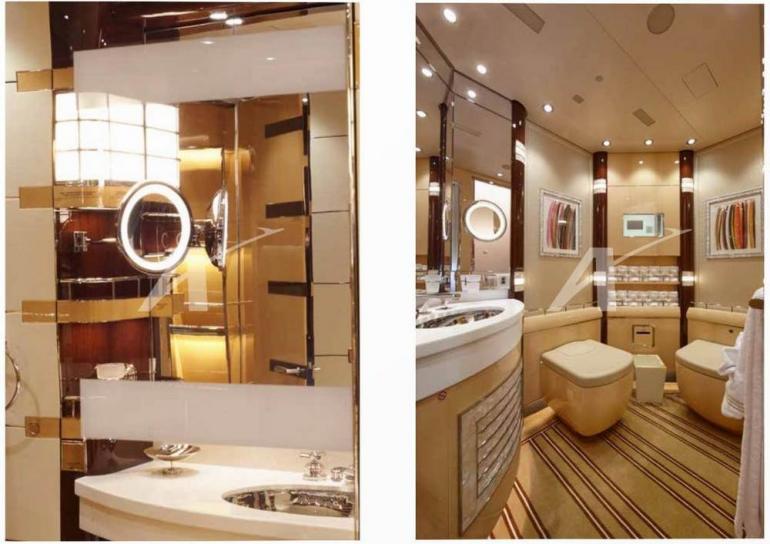 Who would expect aircraft to have bathrooms bigger than ordinary bedrooms? But the Qatari VVIP 747-8i BBJ aircraft has nothing ordinary about it. The bathrooms are plush, well-designed, matching the other rooms and provide hot and cold potable water to each galley sink, each lavatory sink, bidet, hand sprayer and showers, cold water to the lavatory toilets.

The grand staircase is a given for any luxury aircraft and this beauty is no different. The grand aircraft comes with its own impressive flight of stairs in neautral tones and bright lights that makes for one of the most impressive parts and a highlight of this beautiful bird.

The master bedroom is not only equipped with a big comfortable bed but the space also includes a sofa, several cabinets, plush flooring, ample light from the windows and beautiful ceiling overhead.
[Listed on sale at Controller via The Drive]