Since Grammarly was founded in 2009, Ukrainian-born entrepreneurs Max Lytvyn and Alex Shevchenko have joined Forbes' billionaires list. The popular grammar-checking tool bagged US$200 million in funding in November 2021, skyrocketing their net worths to at least US$4 billion each.

Aside from founding Ukraine's most expensive tech start-up together with Dmytro Lider, and supporting the war-stricken country, what else do we know about them?
1. Grammarly was born from their previous venture, My DropBox
Lytvyn and Shevchenko first crossed paths at the International Christian University in Ukraine. It was in their university days that they developed My DropBox, a plagiarism-detection company. This previous venture inspired the idea for Grammarly. They decided to bring Dmytro Lider on board as a software engineer and made Grammarly available under a freemium model with the option to purchase upgraded versions.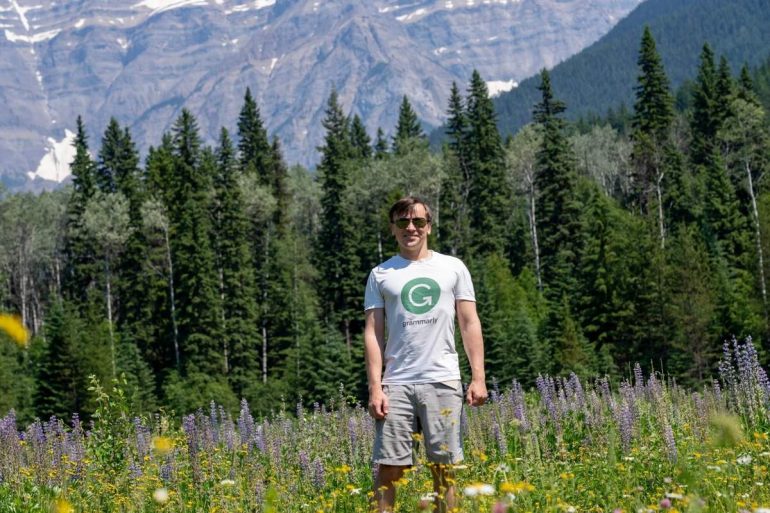 2. They have impressive educational backgrounds
Lytvyn and Shevchenko moved to the US and Canada respectively to pursue master's degrees in business administration. The former attended Vanderbilt University's Owen Graduate School of Management while the latter went to the University of Toronto's Rotman School of Management. Lider, meanwhile, had previously earned a bachelor's in computer science and a master's of science in software engineering from the National Aviation University in Kyiv.
Aside from being Grammarly's co-founders, this terrific trio also holds specific functional titles. Shevchenko serves as the product lead while Lytvyn works as the head of revenue. Lider, on the other hand, is the head of language technology.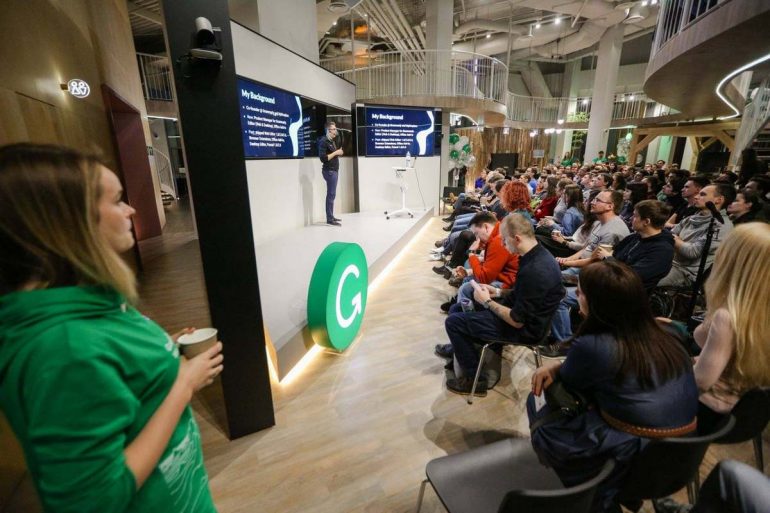 3. They initially launched Grammarly to help students
According to Forbes, Grammarly's talented trio kick-started the San Francisco-based company to particularly help students with their grammar and spelling. Since then, Lider, Lytvyn and Shevchenko have transformed it into an AI-driven grammar checker that has operations across 500,000 applications and websites.
Grammarly has also expanded into spin-off products, including Grammarly Business. At present, the company has more than 600 employees and claims to have 30 million daily active users, according to its website.
Grammarly (@Grammarly) Raises over $200 Million at $13 Billion Valuation for IT Industry. Grammarly (@Grammarly), San-Francisco, was founded in 2009 by Alex Shevchenko, Dmytro Lider, Max Lytvyn . pic.twitter.com/96c4DCzDLZ

— Silicon Valley Investclub (@Investclubsv) November 18, 2021

4. They raised US$200 million from new investors
Lytvyn and Shevchenko have Grammarly's newest investors to thank for minting them as billionaires in 2021. The additional US$200 million investment in November from investors such as Baillie Gifford and BlackRock Inc. also catapulted the company's value to US$13 billion. This super-unicorn has also racked up an excellent list of clients over the years, including Zoom, Cisco and Dell.
As we #StandWithUkraine, we are updating our product with a message that provides resources for helping the people of Ukraine. We have also suspended our service in Russia and Belarus.

Learn more: https://t.co/6AcrWpay4I pic.twitter.com/7novRVnX0X

— Grammarly (@Grammarly) March 4, 2022

5. Their company is extending support to Ukraine
Despite reaching greater heights in the US and the rest of the world, Grammarly has not forgotten its Ukrainian roots. Amid the ongoing war in Ukraine, they continue to pay full salaries and benefits to their employees based in their home country. In March, they also announced that they would be donating all the net revenue they earned from Russia since the war began in 2014, starting with a US$5 million fund. They join other Ukrainian public figures making similar efforts, such as actress Mila Kunis.
As per Quartz, Lytvyn and Shevchenko have also said that the company has suspended its services in Russia and Belarus, where Russian President Vladimir Putin's military has established a staging ground for its invasion.
Note: This story was originally published on SCMP and has been republished on this website.