"Normal" is not a word one typically associates with A-list Hollywood celebrities, but we're talking about Ashton Kutcher and Mila Kunis here. The couple, who first met in 1998 on the set of "That '70s Show," exude nonchalance, composure, and level-headedness. This attitude is also reflected in their parenting style. The duo married in July 2015 and have two children: daughter Wyatt Isabelle, 8, and son Dimitri Portwood, 6.

Though they are an extremely private family, they have openly discussed their parenting style in interviews. Kunis and Kutcher are raising their kids without pretense, teaching them the importance of living responsibly. They truly embody the role of great parents. Let's delve deeper into their parenting style, beliefs, and inheritance plans below.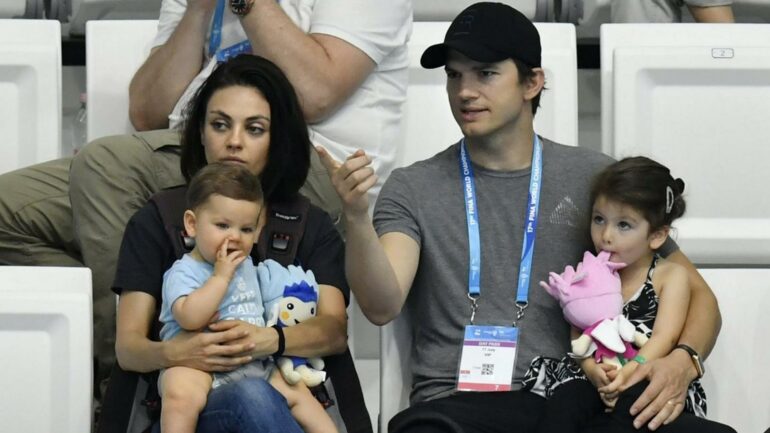 Observational learning is the process of learning by watching the behaviors of others. Superstar couple Kunis and Kutcher are teaching their children the importance of doing their bit for the environment by raising them on a solar-powered farm at their Beverly Hills home. Kuku Farms spans 6 acres of land, comprising a main house, entertainment barn, and barbeque pavilion. American architect Howard Backen gave this LA farmhouse a rustic appeal, though it is a modern home. The residence of the $250 million actor-turned-venture capitalist was built with an emphasis on sustainability.

The French-inspired neoclassical residence boasts reclaimed wood and floor-to-ceiling windows and is entirely sheathed in concealed photovoltaics. It produces more solar energy than the house needs. Wyatt and Dimitri learned how to farm during the pandemic. "We had hundreds and hundreds of ears of corn. We didn't know what to do. We were giving them away," Mila stated.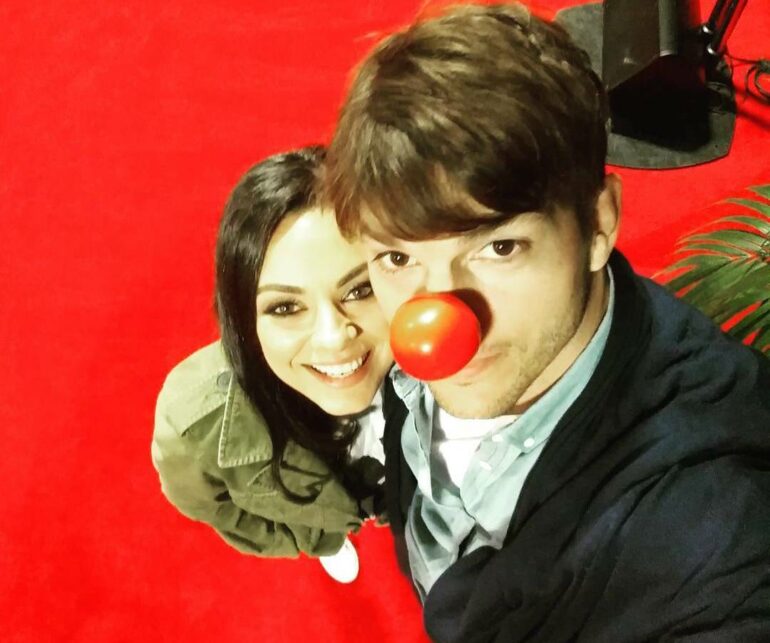 Lots of self-confidence and zero pretenses-
The revelation that the millionaire couple doesn't believe in bathing their kids or themselves too often sparked controversy. The couple explained on an episode of Dax Shepard's "Armchair Expert" podcast that using soap daily strips the body of its natural oils, which is why they only wash their vitals daily. Kutcher said they have a system: "If you can see the dirt on them, clean them," he said. "Otherwise, there's no point." At least this family is doing its bit to save water by using only what is necessary.

Also, it's worth noting that despite being movie stars, they don't promote the use of unnecessary products and chemicals to enhance one's appearance. It is relatively rare for someone from showbiz to be so authentic on public platforms and to impart the same values at home.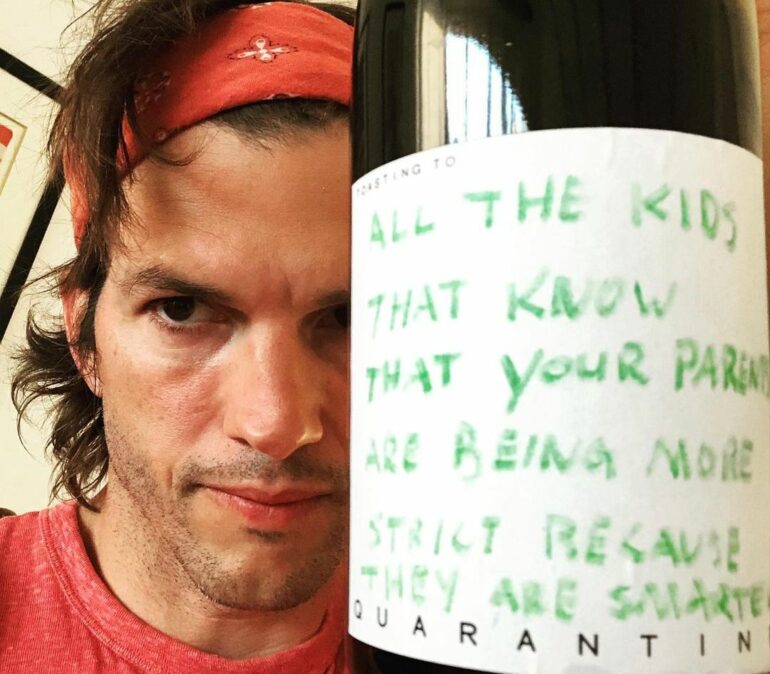 No nannies and no showering of gifts-
The children of Kutcher and Kunis are not growing up as Hollywood royalty. There is no showering of gifts on the kiddos, even on Christmas (though grandparents are allowed to spoil the tots), and no entourage of nannies following the family around. The hands-on parents don't want their kids to be spoiled, so they have established gift rules. "Last year, when we celebrated Christmas, Wyatt was 2, and it was too much. We didn't give her anything — it was the grandparents. The kids no longer appreciate a single gift. They don't even know what they're expecting; they're just expecting stuff," Kunis shared. In contrast, some kids in Beverly Hills are flaunting their Birkins, $80,000 diamond earrings, and even Rolex watches.

They may be rich, but they don't travel in private jets; they take road trips-
Being wealthy often translates to living a luxe life. Mila Kunis has a net worth of a cool $75 million, while Kutcher's is $250 million. Still, they prefer to keep things grounded at home, including their choices.

During the summer of 2022, Kutcher and Kunis took their kids on a 10-day road trip instead of whisking them away on a jet to an idyllic Hawaiian island. "We just went cruising in a van to national parks around the country. Just hanging out with our kids 24/7, and it was phenomenal. I have the best time with my kids," the 'Vengeance' actor commented.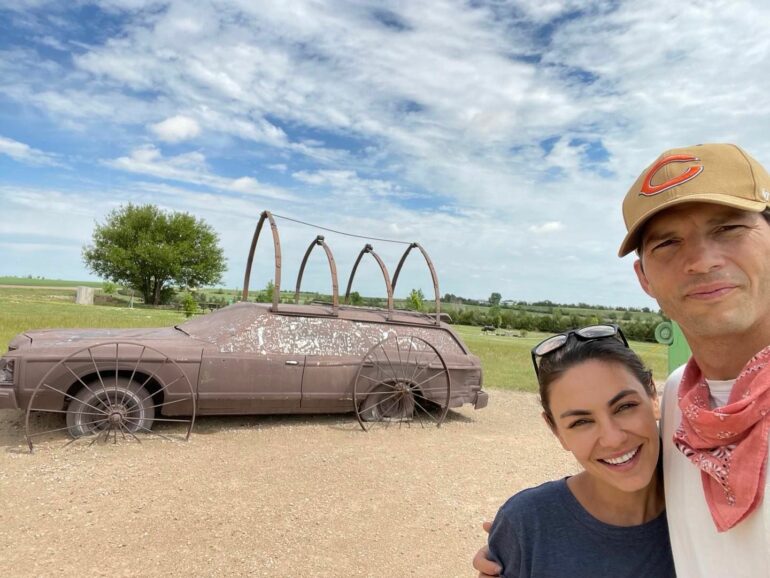 Ashton and Mila include their kids in their adventures-
It seems that the only wealth Kunis and Kutcher want to leave their children is memories, particularly fond ones. After participating in the 2022 New York City Marathon for the first time, Kutcher inspired Wyatt and Dimitri to do the same and has already begun training them. "Now they're going to start," Kunis told People. "They want to run a 5K, and today he began training our kids to run. They did a half-mile run today. It's very cute."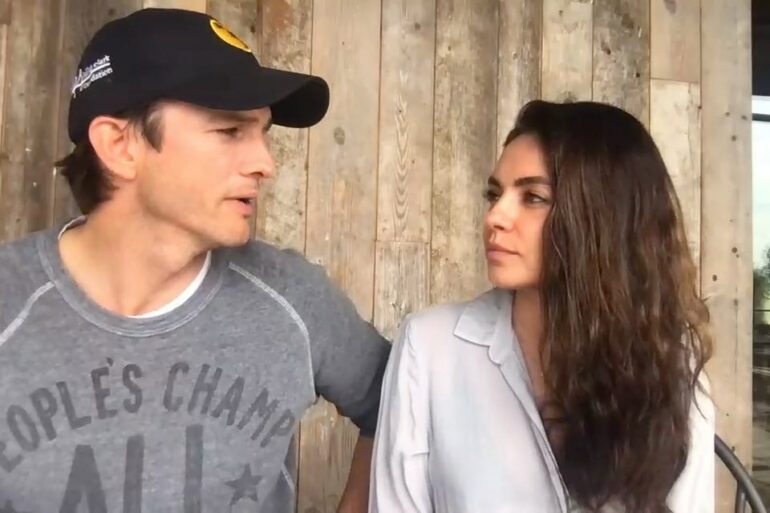 No inheritance and trust funds-
Ashton, a biochemical engineering student, grew up in rural Homestead, Iowa. The 45-year-old shared that he and his siblings bought the things they wanted by completing chores around the house, and he aims to instill the same values in his children. In a social post, the "Dude, Where's My Car?" actor wrote, "What's the easiest way to get chores around the house done? Easy — get your kids to do it." Ashton revealed on an episode of Dax Shepard's "Armchair Expert" podcast that they wouldn't be setting up a trust fund for their children. "We'll end up giving our money away to charity and to various causes. My kids are living a really privileged life, and they don't even know it. And they'll never know it because this is the only life they'll know."
Ashton and Mila have firm heads on their shoulders. The right attitude, hard work, and treasured family memories are the invaluable inheritances the KuKu kids will cherish their entire lives.