The man is known for his thrill-packed lifestyle, high-achievements as well as his sense of humor. We have already mentioned that Richard Branson had lost a bet to AirAsia's founder Tony Fernandes at the 2010 Bahrain Formula One Grand Prix. To fulfill the demand, he has shaved his legs and played the role of a flight attendant, and attended to the winner of the bet who happened to be his buddy too. About 300 fliers aboard AirAsia flight from Perth to Kuala Lumpur were treated to a show as the chairman of the Virgin Group, Richard Branson, dressed up in a short, tight red uniform and a full face of makeup as he walked up and down the aisle as an attendant on board a flight. High up in the air, Branson poured tea and coffee, served meals, and made in-flight announcements, and enacted the jet's safety features. To add fun to the whole act, Branson spilled a tray of drinks onto Tony Fernandes. And to make up for his intentional goof, he also spoon-fed Fernandes.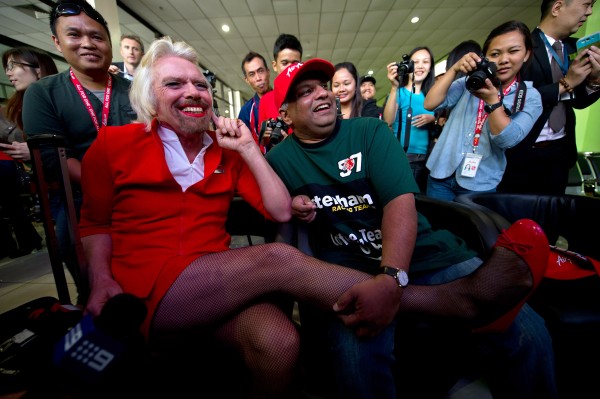 While Branson was thrilled to fulfill the bet, he also quoted that, "I always wanted to be an air hostess, but it looks like I have to get back to normality." However, his buddy mocked Branson's skills as a flight attendant and rated him as one out of 10 for spilling the juice.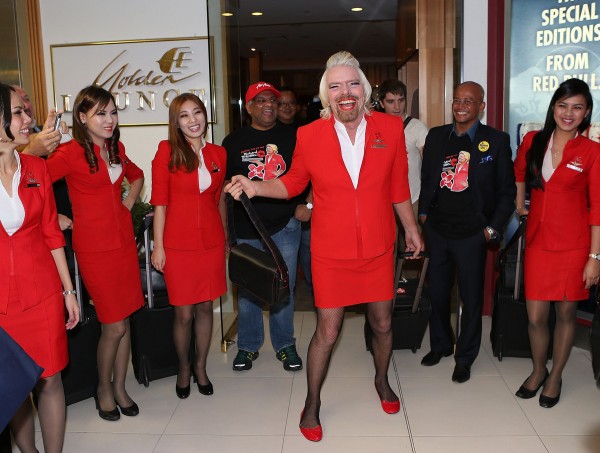 Pushing all the humor aside, this whole event also has a noble side. The flight helped raise more than $300,000 for the Australian Starlight Children's Foundation for hospitalized children.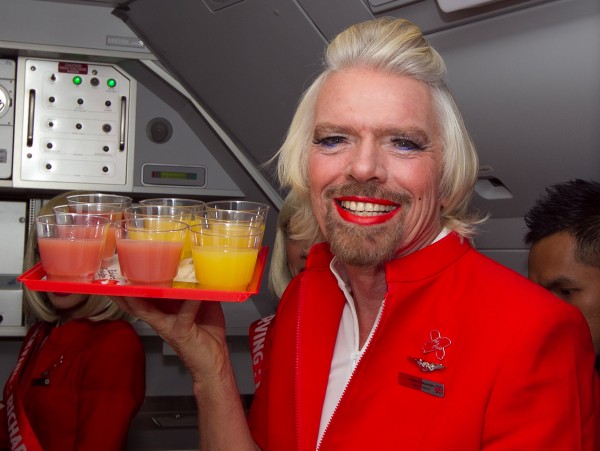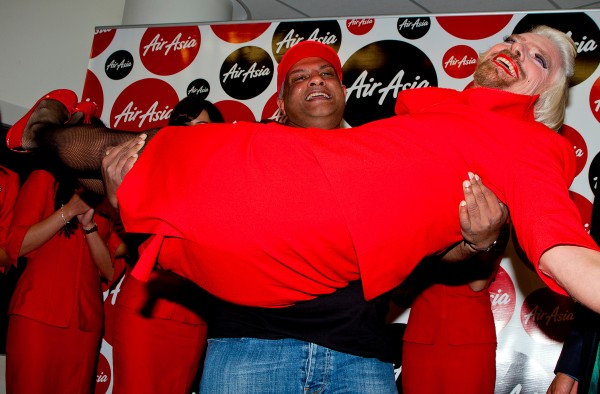 [Via – Huffingtonpost]