Snatching the title of one of the most expensive divorces in history from the Gates and Tatiana and Farkhad Akhmedova ($640 million divorce settlement) is the $730 million split of Dubai's Sheikh Mohammed bin Rashid Al-Maktoum and ex-wife Princess Haya Bint Al Hussein. The current vice-president and prime minister of UAE got married to his sixth wife (second official wife), Princess Haya, in 2004 and got divorced in 2019 under Sharia law. Today the case has reached a staggering conclusion.



The $730 million settlement has ended the lingering legal battle between the 72-year-old ruler of the emirate of Dubai and his 47-year-old former wife. A 73-page ruling gives a clear idea of what amounts to this astounding total. The court has awarded Princess Haya almost $7 million for two weeks of vacation in Britain and to travel abroad nine weeks every year. it also includes security costs up to the year 2068 which is more than 45 years away. $65000 is the smallest amount mentioned with $2.5 million being set aside for a kitchen extension and pizza oven to be built at the London home where she currently resides with their two children. Her current home is a $140 million mansion in Kensington and country home near Egham in Surrey. We are more interested in the life these royals led before the split. It was an accurate picture of extravagance and sheer luxury. Listed below are ten examples of what life with unlimited money looked like for Princess Haya:

10 – $400 million yachts and jets
No doubt Princess Haya bint Hussein, the daughter of King Hussein of Jordan and his third wife Queen Alia, has enjoyed an illustrious life long before her marriage to the ruler of the Emirate of Dubai. The world became a shopping mall once she did. Her shopping bags couldn't possibly contain the dozen luxurious mansions, a $400 million yacht, and a fleet of private planes ready at her disposal!

9 – A humble $20 million of spending money
Does one set a monthly budget to run a palace? Yes, Princess Haya had an insanely lavish sum of $150 million annually for her household, along with almost $20 million spending money.

8 – They have over 400 horses.
The now-estranged couple's love for horses never went unnoticed. They shared this mutual love of horse racing with Queen Elizabeth II. Princess Haya admitted to court while being married to the Sheikh, she bought nearly 400 racehorses. "If I wanted a horse, I bought one," said the Princess. After the split, Princess Haya (an accomplished equestrian who started riding internationally when she was 13) owns more than 60 racehorses for which she requires $100 million as compensation.

7 – Million dollar foreign trips
Does one even take holidays when their entire life is one big vacation? Apparently yes! And a lot of them! The royals spared no expense when rejuvenating during exotic vacations. They once splurged $850,000 on a summer vacation in Italy. The hotel bill for a holiday in Greece was $311,000. Besides these leisurely breaks, Princess Haya would get money for two weeks of vacation in Britain and travel abroad nine weeks every year.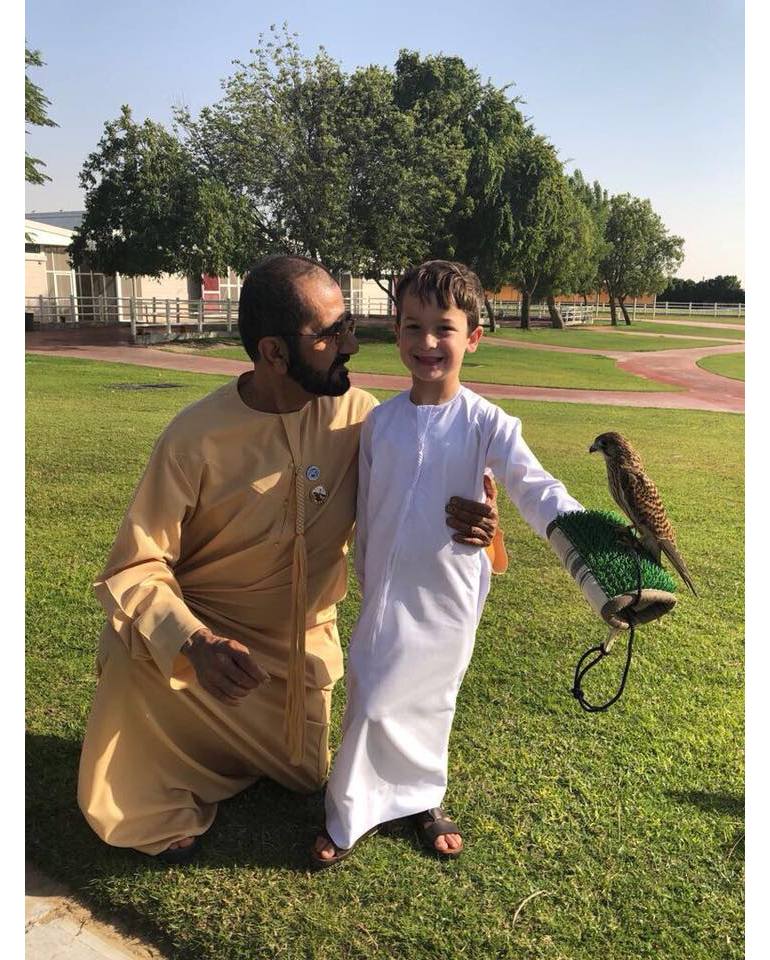 6 – Their children's annual allowance is more than the inheritance of Bill Gates kids –
The children Sheikha Al Jalila bint Mohammed bin Rashid Al Maktoum and Shiekh Zayed bin Mohammed bin Rashid Al Maktoum also enjoyed the perks of being royal by birth. The benefits included an annual allowance of approximately nearly $15 million each.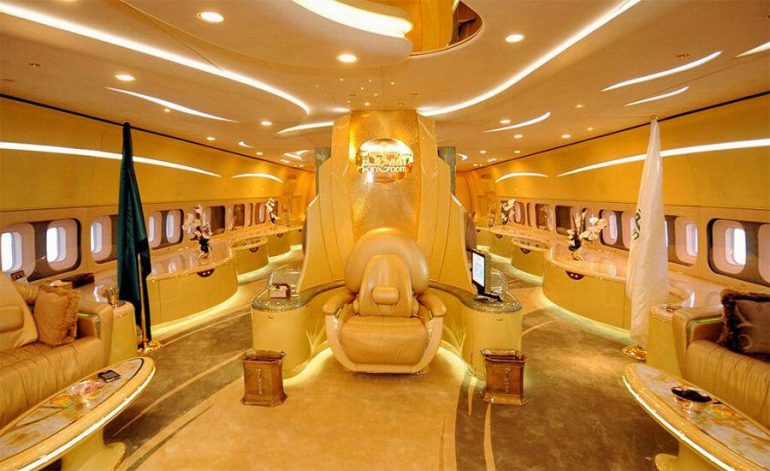 They got a taste of luxury incredibly early. After traveling in a custom-fit Boeing 747, helicopters, and the much-talked-about $400m (£303m) superyacht, it won't be easy to live a 'normal' life as their mother wishes them to. By comparison Bill and Melinda Gates plan to leave a mere $10 million each for their three kids.

5 – Haute couture and more
Princess Haya claimed in court, only trivial items were returned to her after she ran off to Britain. However, in happier days in Dubai, Haya enjoyed a collection of designer clothes, and jewelry was worth close to a whopping $85 million. As most of her royal finery didnt make it back to Britain, Mr Justice Moor awarded her $20 million for jewellery and $1.5 million for haute couture.

4 – Precious stones and more
Unofficially, the Sheikh's sixth and youngest wife, Princess Haya's jewelry collection, was one of her most prized possession. As it fits for a princess, the gems and jewels were many. Talking about her vast assortment of baubles, the Princess admitted, it could have filled a courtroom. The collection flaunts a particular diamond set, including a necklace, ring, and earrings, worth $1.50 million alone.

3 – $400k a year nanny
If a prince needs an army on the battlefield, a princess also needs her own army to run her luxurious household and an opulence-laden life. Princess Haya's army comprised a $400,700 a year nanny and a nurse for the children. Another $134,000 was spent annually on a tutor for the children. To assist the Princess and her children maintain their luxurious properties worth hundreds of millions of dollars, a support staff of about 80 people was always at her beck and call.

2 – Stud farms
While maintaining their lavish properties was a mammoth task amounting to large amounts for upkeep, even their pets' didn't spare any expense. At least $400,600 was used annually for the horses. Other than the majestic beasts, Princess Haya spent substantial amounts on other pets and even $53,000 only to install two trampolines.

1 – The mad love for strawberries
During the early rosy days of their marriage, Princess Haya and Sheikh Mohammed spent an unbelievable $3 million on strawberries in one summer alone. The fruits possibly couldn't be diamond-studded, for they wouldn't be edible. What else explains the cost of strawberries costing millions perhaps come pumped with the elixir of life then?