Marvel's latest film, Shang-Chi and The Legend of the Ten Rings, came out earlier this month – and it's already a hit. With a new superhero flick comes new cast members, of course. And if their predecessors are anything to go by, they can expect their roles to seriously boost their wealth; many of the Marvel Cinematic Universe's (MCU) actors are among the highest-paid across the globe with millions in the bank.



Much of the Marvel gang's fortune comes from movies, naturally, especially the ensemble blockbuster Avengers: Endgame, with endorsement deals and investments raking in the cash too.
Let's take a closer look at the richest MCU stars and how they make their money, as calculated by the bean counters over at Celebrity Net Worth.

Paul Rudd: US$70 million
More than half of Paul Rudd's bucks – US$41 million – come from the Ant-Man franchise and Avengers: Endgame, according to TheThings.
Because Ant-Man is not as popular as the instantly recognisable Iron Man or Captain America, Rudd was offered a modest US$300,000 for his first time playing the role. However, after Ant-Man brought in over US$500 million at the box office, he ended up getting a US$1.5 million dollar pay cheque instead, TheRichest reports. And with Forbes estimating his earnings for Endgame at US$8 million, that means US$31.5 million came from his other Ant-Man films. We can only expect his fortune to increase as he continues in the role.

Rudd is also known for his comedic roles in Clueless, The 40-Year-Old Virgin and Anchorman: The Legend of Ron Burgundy. Besides his endorsements with Samsung, Hyundai and Nintendo, he and Jeffrey Dean Morgan – his co-star in romcom They Came Together – also co-own Samuel's Sweet Shop in New York.

Jeremy Renner: US$80 million
The Mission: Impossible star debuted with Marvel as Hawkeye in 2011's Thor, later becoming one of the most important Avengers. Thanks to playing the key role for a decade, Renner has earned some US$50 million, according to TheThings. In Endgame alone, Renner made a whopping US$15 million – reportedly the largest amount of money for any role he has played to date.

Besides his acting, Renner is also a successful businessman. According to Robb Report, he and his business partner Kristoffer Winters have bought, remodelled and sold over two dozen homes in California. Those sales, along with the production company The Combine, that he runs with Don Handfield, have earned him around US$1 million, reports Celebrity Net Worth.

Chris Evans: US$80 million
Chris Evans makes most of his wealth from his iconic role as Captain America, per TheRichest, although he actually turned it down "a few times", he revealed on Jimmy Kimmel Live! in 2016, admitting he was "scared" to play such a popular superhero character.

But thanks to the encouragement from family and friends, Evans finally joined the Avengers team with an initial salary of US$300,000 for Captain America in 2011, which ballooned into US$15 million for Endgame in 2019, according to Forbes.
He also served as the face of the fragrance Gucci Guilty, before being succeeded by Jared Leto.

Bradley Cooper: US$100 million
You wouldn't recognise Bradley Cooper's face from any Marvel film, but rather his voice. And it's earned him millions. He plays Rocket, the fast-talking raccoon weapons expert who first appeared in Guardians of the Galaxy (2014), followed by Guardians of the Galaxy Vol. 2 (2017), Avengers: Infinity War (2018) and Endgame. The latter alone brought in US$6 million, according to TheThings. Director James Gunn praised Cooper in a tweet, which might explain why he was paid such a large sum: "If he doesn't even sound like Bradley Cooper … That's the point! He's creating a character!"

That pay cheque was even higher than another of Cooper's hit moneymakers, The Hangover, for which he was paid US$5 million playing the character Phil, reports Insider.
Cooper has also made millions with other acting roles. He directed and acted in A Star is Born, which made over US$400 million at the box office, bringing him around US$40 million, according to TheThings, as well as Oscar nominations for best picture and best actor. Cooper was also a producer for Joker, which made US$1 billion at the box office, as per Business Insider.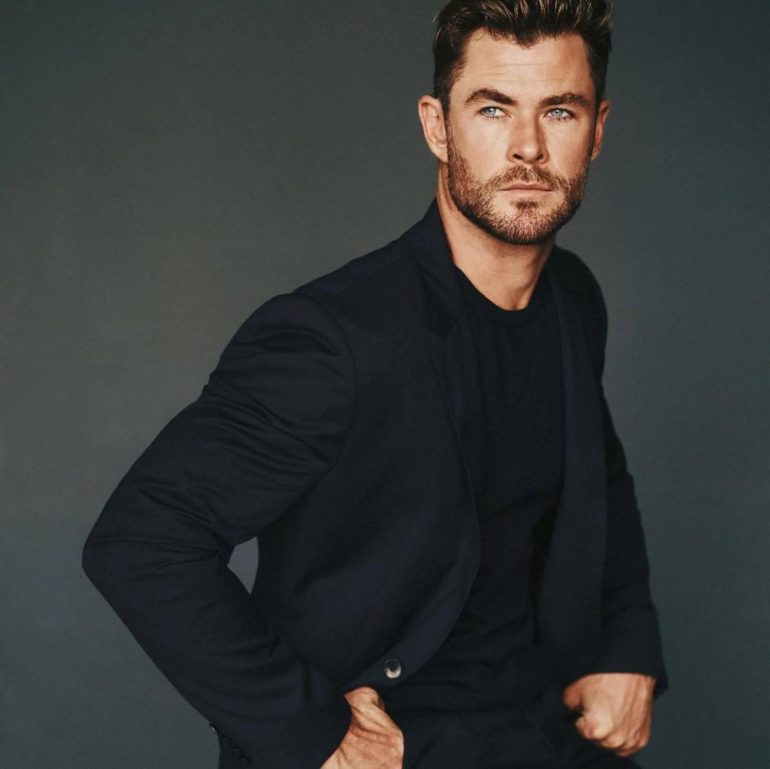 Chris Hemsworth: US$130 million
Thanks his role as Thor, Chris Hemsworth has become one of Hollywood biggest stars. Relatively unknown in 2011, he was offered just US$150,000 for his first turn playing the God of Thunder, according to TheThings – which increased to a whopping US$30 million for the third film in the series, Thor: Ragnarok, in 2017. He also reportedly received US$15 million for each of the Avengers' two-part finale: Infinity War and Endgame. He should definitely be making more cash with Thor: Love and Thunder, which is slated to be released next year.

Besides his roles in hits like Star Trek, Extraction and Men in Black: International, his lucrative deals with Audi, Lexus and Hugo Boss also earn him a pretty penny, as per Man of Many.

Sir Anthony Hopkins: US$160 million
Like father, like son. Sir Anthony Hopkins, who plays Thor's father Odin, is also a big millionaire. The veteran Welsh actor, producer and director has been acting since the 1960s, starring in legendary films like The Silence of the Lambs, Hannibal, The Mask of Zorro and Transformers. He's had plenty of time to build his sizeable fortune.

TheThings gives just a few examples of Hopkins' big pay cheques: US$175,000 per episode for Westworld, US$15 million for Hannibal, US$15 million for The Wolfman and US$20 million for Red Dragon. He asked for US$10 million for each Thor film.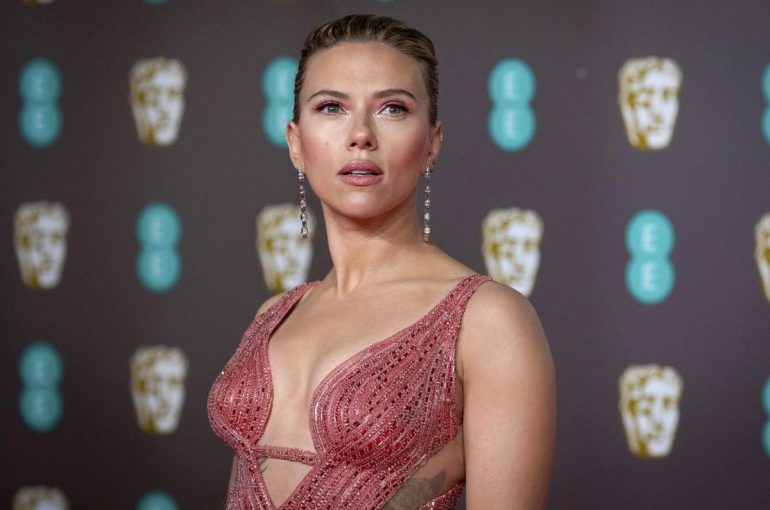 Scarlett Johansson: US$165 million
First appearing on screen in 1994 at the age of 10, Scarlett Johansson soon soared to stardom, eventually playing Black Widow in important MCU releases like Iron Man, Captain America and Avengers. She raised her salary from US$400,000 – for her first appearance in Iron Man 2 – to US$15 million in Infinity War and Endgame, according to Yahoo! News. She also recently earned US$20 million for her first solo superhero movie Black Window this year – although this was less than she perhaps hoped to bank. She sued Disney+ for being short of at least US$50 million because of its simultaneous streaming and box office release, as per Insider.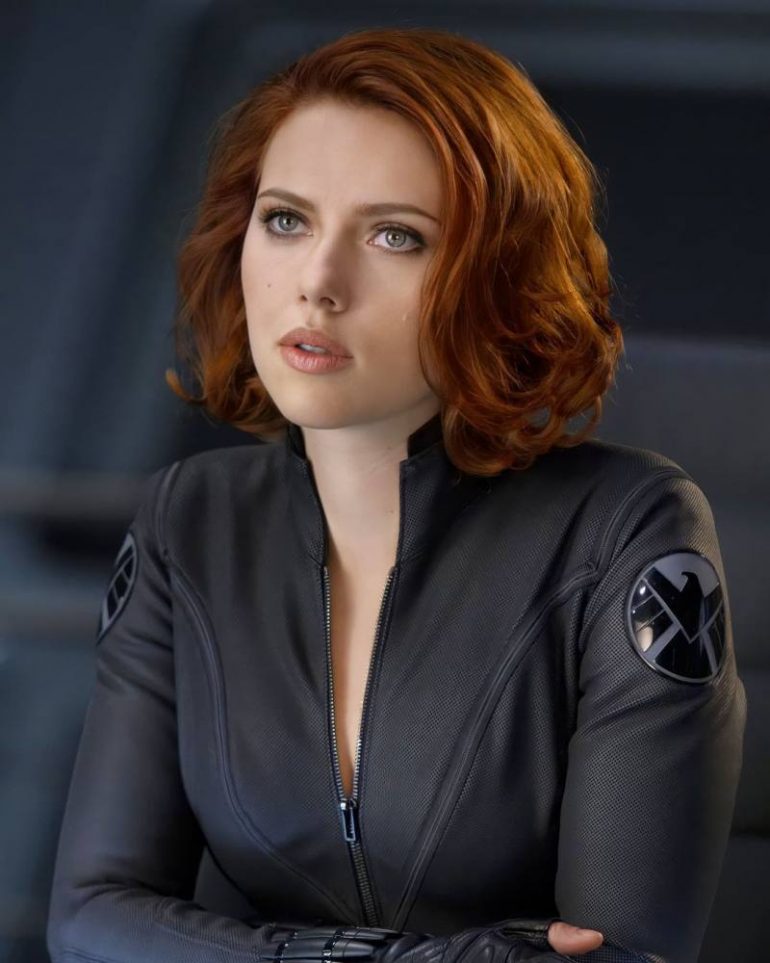 The Lost in Translation star has a variety of endorsements with top brands like L'Oreal, Louis Vuitton, Calvin Klein, Mango, Dolce & Gabbana and Moët & Chandon, according to Yahoo! News. She also invests in real estate with properties in New York and Los Angeles that are worth some US$20 million, reports Celebrity Net Worth.

Vin Diesel: US$225 million
If you think repeating the same two lines – "I am Groot" and "We are Groot" – would result in a paltry pay cheque for Vin Diesel, think again.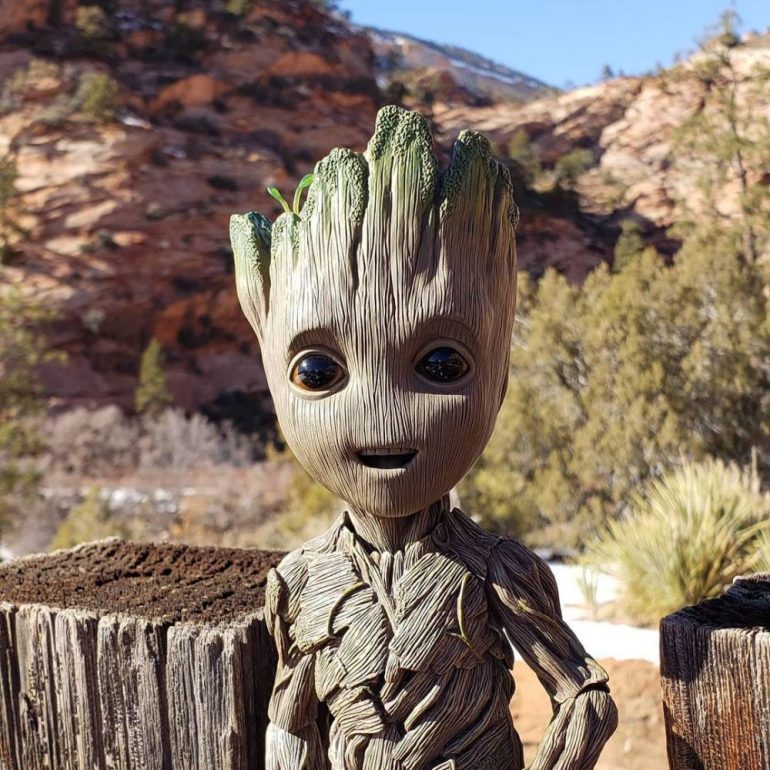 The Fast & Furious star earned US$54.5 million for playing the treelike alien Groot in the Guardians of the Galaxy and Avengers franchises, according to reports. It's more than double of what he earned for F9 (US$20 million).

Samuel L. Jackson: US$250 million
Samuel L. Jackson has over 120 films under his belt and US$13 billion in box office earnings, according to The Hollywood Reporter. He is the highest-grossing actor of all time in the US and Canada in 2021, making a grand total of US$5.65 billion at the US box office, putting him slightly ahead of his Marvel co-star Robert Downey Jr.'s US$5.47 billion and Tom Hanks' US$5 billion, according to Statista.

Appearing in blockbusters and franchises such as Pulp Fiction, Jurassic Park, Star Wars and Die Hard, Jackson's salary for a single starring role in a major production is usually between US$10-20 million. He earns US$4-6 million playing Marvel's Nick Fury, even if he just appears on screen for a few minutes or to say one or two lines, reports Celebrity Net Worth.
Jackson has also pocketed millions from endorsements, earning US$30 million from 2016 to 2017 alone, making him one of the highest-paid actors in Hollywood, according to Celebrity Net Worth. He has worked with prestigious brands like Adidas, Apple and Brioni, but his most lucrative endorsement to date is reportedly Capital One.

Edward Norton: US$300 million
Only part of the MCU for a short time with a one-off Hulk role, Edward Norton made most of his fortune from other outstanding films such as the Oscar-winning Birdman and The Grand Budapest Hotel, as well as Fight Club, The Bourne Legacy, Red Dragon, Moonrise Kingdom and Sausage Party.

Apart from acting, he is also a smart technology investor. He was an early investor in Uber and the largest individual equity owner in Kensho when it was sold to S&P Global for US$550 million in 2018, according to Celebrity Net Worth. He also co-founded the crowd fundraising platform CrowdRise, which was acquired by GoFundMe in 2017 for US$600 million, according to Forbes.

Robert Downey Jr.: US$300 million
Robert Downey Jr. kicked off the MCU as Tony Stark in the eponymous Iron Man in 2008, earning US$500,000. As the franchise grew, with dozens of films being released, so did Downey's salary – thanks in part to his smart negotiations with Marvel, according to The Hollywood Reporter. He declined the massive guaranteed pay that his co-stars agreed to for Infinity War and Endgame, instead negotiating a lower salary alongside back-end deals.

He made US$10 million salaries for both The Avengers and Iron Man 2, but per cent deals brought his total income to US$50 million by 2012, according to the International Business Times. He also earned another US$75 million apiece for Infinity War and Endgame, US$64 million for Captain America: Civil War and around US$15 million for his minutes-long cameo in Spider-Man: Homecoming.
Over the years, Downey Jr. has endorsed companies like Apple, Kraft Foods and Nissan but, HTC is his most lucrative employer, paying him US$12 million, according to Yahoo! Finance.

Michael Douglas: US$350 million
Two-time Oscar-winner Michael Douglas clearly inherited the acting talent of his father, legendary actor and Hollywood icon Kirk Douglas. He has grossed hundreds of millions in base film salaries as an actor and a producer. Celebrity Net Worth names some of his most notable acting pay cheques: US$15 million for Basic Instinct, US$15 million for The American President, US$20 million for The Game, US$20 million for A Perfect Murder, US$5 million for Wonder Boys and US$10 million for Traffic. He also produced One Flew Over The Cuckoo's Nest, which won an Academy Award for best picture.

However, his pay cheque for his role as Dr Hank Pym, the scientist behind Ant-Man, is still a secret. He only shared with D23 that he gained huge kudos with the role … according to his children.
"Before Ant-Man, I had no career in my kids' eyes. I've never done a picture as far as they were concerned," he said. "Two Academy Awards meant nothing. Now I'm cool. I am cool to my son and to his friends, too. This is the first time I've ever heard my kids say, 'Can we go to the premiere?'"
He also began investing in real estate early, at age 21, according to Top Ten Real Estate Deals. With the first salary he ever made from one of his father's films in 1966, he bought 28 hectares (70 acres) of land in Vermont, which he still owns. Unlike many celebrity house flippers, he tends to keep his properties for decades, including houses in New York, Bermuda and the Spanish island of Majorca, the latter of which is listed at US$32.7 million.
Note: This story was originally published on SCMP and has been republished on this website.