Trump-related news is not always serious business or its downfall; sometimes, Trump-related news can be romantic. Thanks to Donald Trump's youngest offspring Tiffany Trump who has been all about love, romance, engagement, and more, we get to see a more pleasing angle involving the Trump name. The stunning 28-year-old law graduate recently gave fans a dose of love amid depressing omicron surge news with a never-before-seen photo with her billionaire fiancé Michael Boulos. Michael Boulos, 23, heir to a billion-dollar fortune proposed to Tiffany with a gorgeous $1.2 million engagement ring in the White House Rose Garden last year. Tiffany shared this photo to mark their proposal anniversary.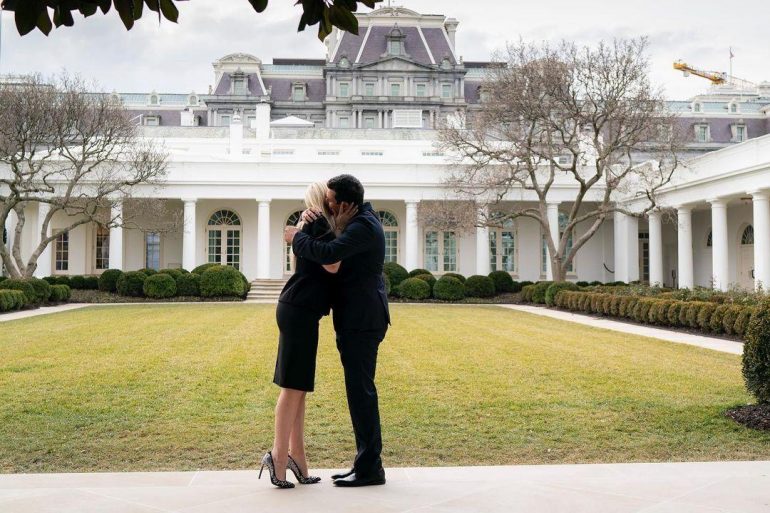 What better way to celebrate the one-year anniversary of the moment Michael popped the question than by posting a pair of snaps of the couple? In the two love-filled images shared, the first shows Michael getting down on one knee to pop the question to his long-time girlfriend, and the second marks their happy moment that seals the deal with a kiss of love. Tiffany Trump's post on Instagram has got close to 90,000 likes in a day (at the time of writing) and she sweetly captioned the images,' One year down forever to go.' Michael Boulos also showed some love on his social media by posting the same photo, writing, 'Happy anniversary to the love of my life!' The couple made their romance Instagram official when Tiffany posted a picture of the couple posing in front of a Christmas tree inside the White House's Red Room.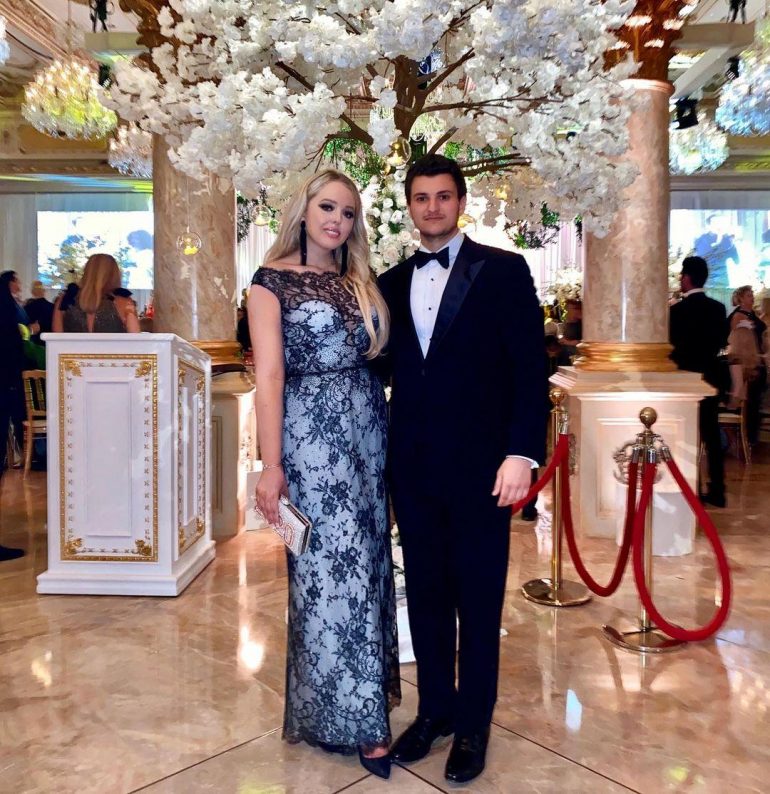 Tiffany's mother, Donald Trump's second wife, Marla Maples, also commented on her future son-in-law's post. She commented, 'You are so loved.' A year has passed since the engagement, and it is only a matter of time a glitzy Trump-Boulos wedding starts taking shape. The upcoming nuptials are expected to be no expense spared affair suggesting the youngest Trump kid and Boulos will have two big deal weddings. They both want to marry in a big ceremony, which will have all elements of your primary international spectacle. Many speculate the wedding will be held at Mar-a-Lago, owned by former President Trump, and would make for a lavish summertime wedding.