The Los Angeles premiere of Marvel's Eternals on October 18 was a star-studded event. But for Angelina Jolie and Salma Hayek Pinault, the glamorous affair was more of a bring your children to work day. Jolie graced the red carpet with her five kids in tow while Salma was accompanied by her mini-me, Valentina Paloma Pinault.

When Valentina stepped on the red carpet with her mum, many were surprised at how grown up she looked. After all, the 14-year-old seldom makes public appearances. According to W Magazine, this is the first time Valentina has joined the red carpet since 2015 when she attended a screening of The Prophet.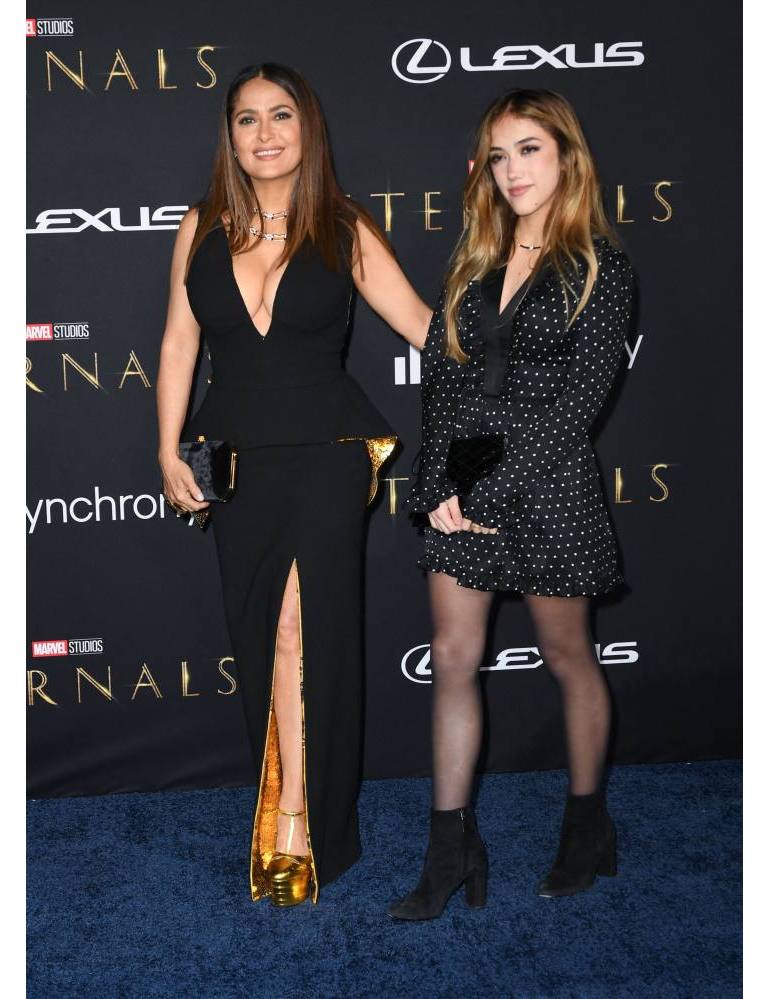 Much like Jolie and her daughter Shiloh Jolie-Pitt, the mother-and-daughter duo's sartorial choices were in sync. Salma showed off her svelte figure in a black Gucci dress with a plunging neckline while Valentina looked sophisticated in a mini black and white polka dot Saint Laurent dress.
Now that she's in her teens, will fans see Valentina in public more? And, other than being Salma Hayek's daughter, what else should we know about her?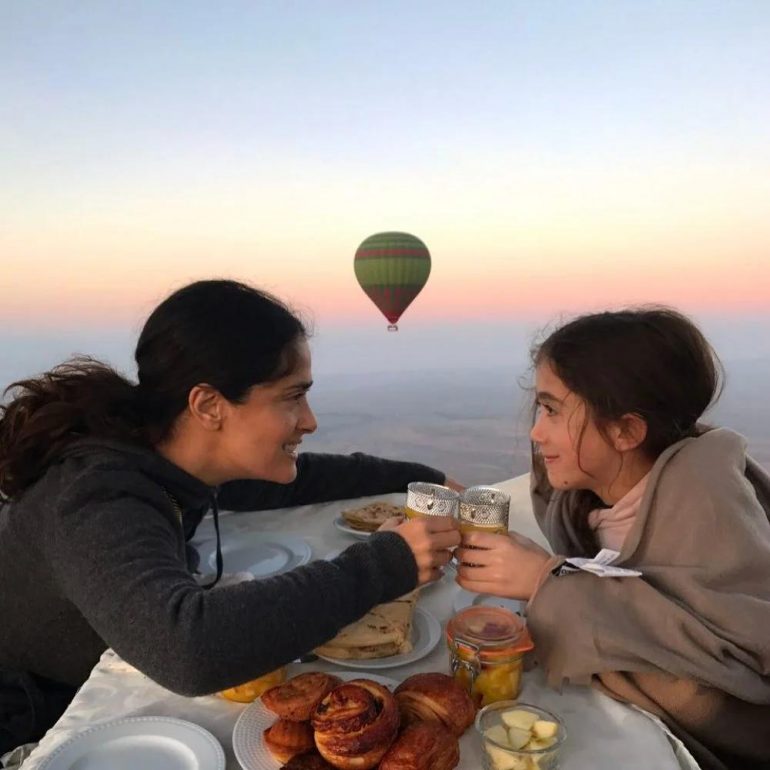 Her mum is very private about her
Salma values privacy when it comes to her daughter. But there are times when she lets her guard down and shares glimpses of Valentina on Instagram.
Recently, in September, she wished Valentina a happy 14th birthday on Instagram. In 2017, she shared on The Tonight Show Starring Jimmy Fallon that she once had breakfast on a hot-air balloon with Valentina in Morocco.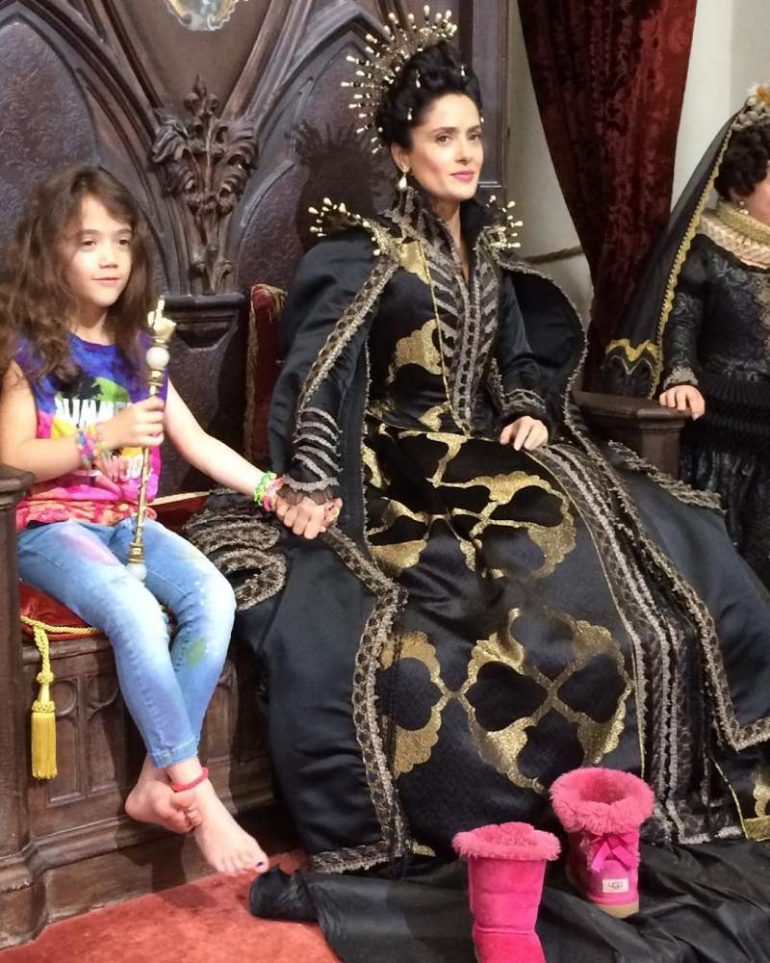 In 2016, she shared a snap of Valentina and herself on the set of Tale of Tales. There was a scene in the movie where Salma had to eat a heart, and Valentina even guided her, according to Entertainment Weekly.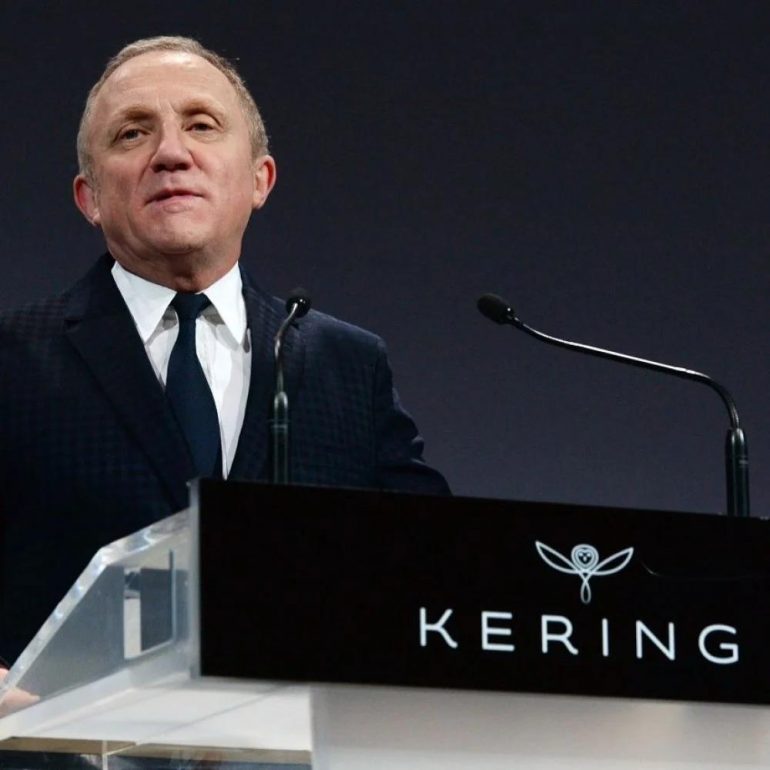 Her father is the CEO of luxury fashion group Kering
It's fitting that Valentina wore a Saint Laurent dress at the Eternals premiere considering that her father, François-Henri Pinault, is the billionaire CEO of fashion group Kering, which houses luxury labels Bottega Veneta, Saint Laurent, Gucci, Balenciaga and Alexander McQueen. The Pinault family's net worth is estimated at US$48.9 billion, according to Forbes.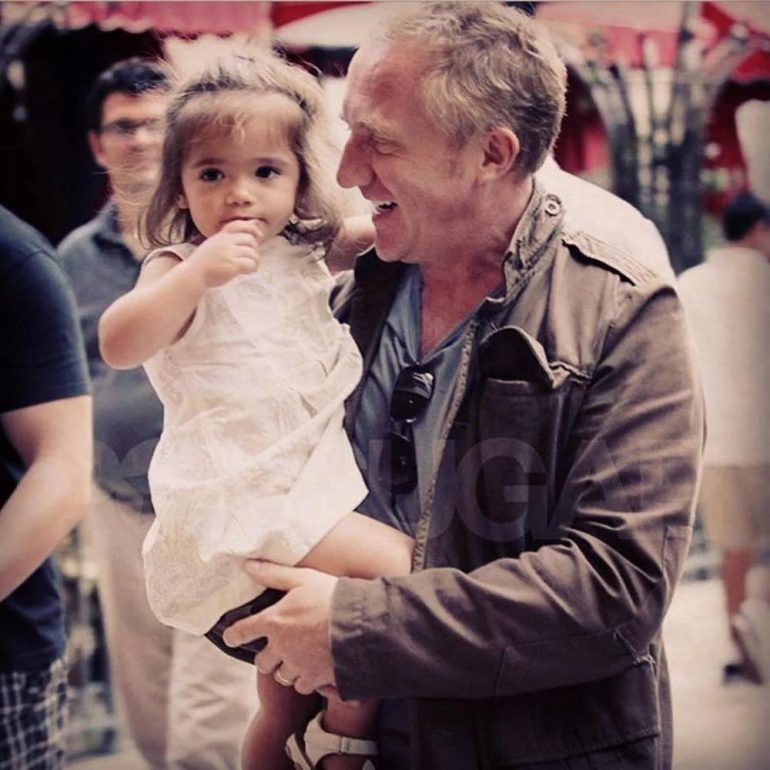 In an episode of the Armchair Podcast, Salma expressed her admiration for François' work-life balance. She said that no matter how hard he worked, he still "had the biggest smile on his face, happy to be home and happy to see me and the kids and make us laugh".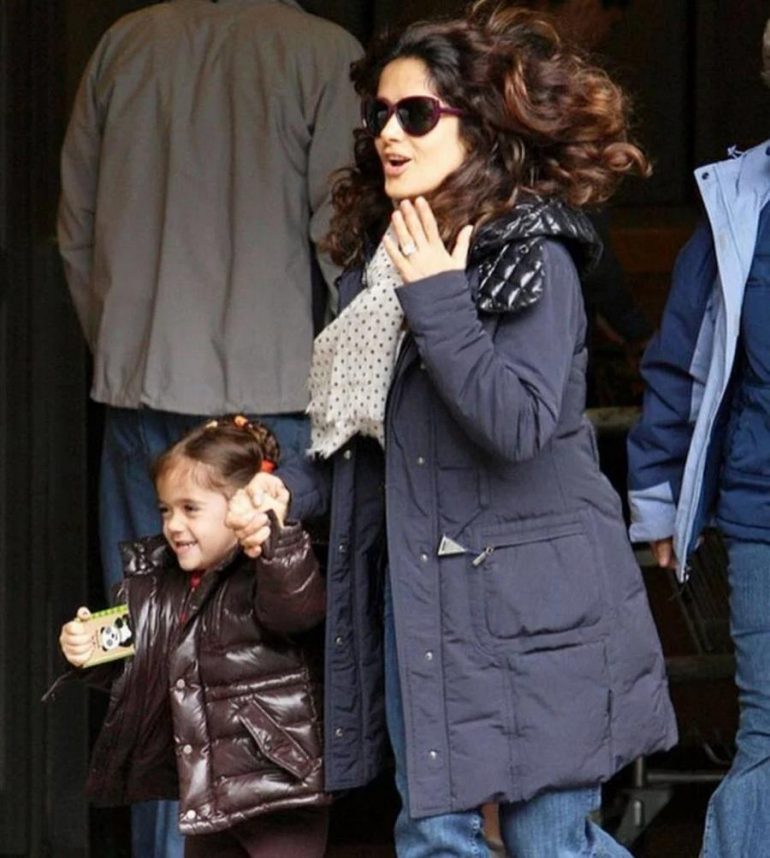 She likes to raid her mum's wardrobe
At the Eternals premiere, Valentina revealed that she likes to steal her mum's clothes.
"And the shoes if possible, and the make-up too, and the perfumes! She collects them," Salma told Extra TV. "I mean, it's free," Valentina quipped.

She struggled during lockdown
Last year, Salma said in an interview with The Telegraph that lockdown was difficult for Valentina. She noticed she was independent with her schoolwork, but did not enjoy it. "She also missed her friends," Salma said.

She may pursue a career in Hollywood, just like her mum
Like many celebrity children, Valentina might also follow in her famous mum's footsteps. According to Salma, Valentina is talented. She told Hello! Russia that Valentina draws, wants to shoot films as a director and an actor, and writes great pieces.

Salma actually wanted to produce her stories, but Valentina told her that she wanted to do it on her own when she gets older, according to the same interview. Salma also shared that Valentina learned how to play the piano, ukulele and guitar all by herself in just two months!
Note: This story was originally published on SCMP and has been republished on this website.