The iconic Baguette's cross-body cousin is here! A modern reinterpretation of the Fendi classic, Be Baguette is the much-awaited awning in the "It" bag world. After completing 15 years of the Baguette last year with a book to the bag's celebrated credit, the Italian fashion house tosses small, short-strap down faux pas alley and gives the fashion-forward a product of forwarding thinking luxury. True (luxe) story.



Retro enters the realms of modern in this classic-inspired look that carries a front pocket, a silent yet stylish tribute to the latest smartphone technology, perhaps! It is the ideal double-duty purse, posing as a day bag and perfect evening pochette in exclusive leathers, like the soft and precious Nappa or the ultra-luxe version in black croc. There is also a cuddly, shearling range with a to-die-for orange that could be a total wardrobe pet.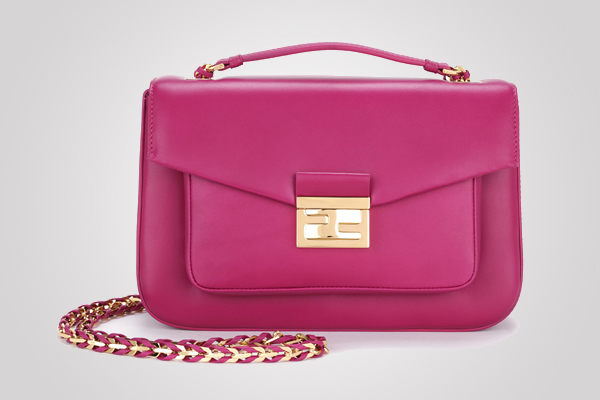 While the 2013 Be Baguette mini retails at $1,350, the same can't be said about the rest, with the crocodile option priced at a whopping $20,000. But as the saying goes for "It" bags, better broke than wait-listed.
[Via – Fashionologie]