Agent Provocateur is back! The British brand that is famed for its opulent range of lingerie, sleepwear, swimwear, and accessories is coming to tickle your sensuous side but not without holding a mirror to the ever-evolving face of femininity. That face is not longer demure, weak, or oppressed. The face of feminity through the eyes of Agent Provocateur is outrightly fierce, bold, and unapologetically beautiful, as it should be. With their Fall-Winter 2020 campaign, the brand is breaking stereotypes and making a point with the help of 5 women from various backgrounds. These amazing women come together as part of their new marketing campaign celebrating their own individual looks, vocations, and lifestyles in atypical Agent Provocateur way! Hold your breath for the very breathtaking women- English cook and TV personality Gizzi Erskine; motorcycle influencer Dominika Grnova; British rapper and singer Diana De Brito, known by her stage name IAMDDB; artist, actor and director Breanna Box; and London-based model, a tech enthusiast, and a gamer Jasmine Asia. Let's take a look at these five incredible women showcasing their femininity and what makes them individually outstanding in their chosen fields: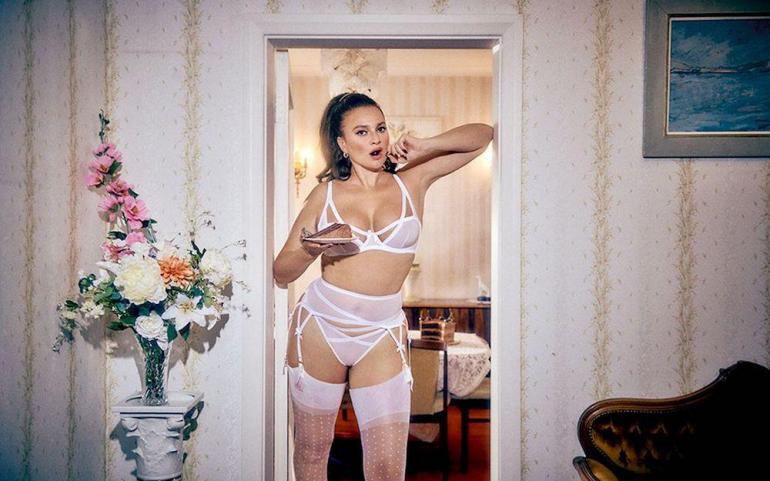 English food writer and Chef Gizzi Erskine shot to fame during the COVID-19 lockdown. She helped a lot of helpless, rather disastrous cooks to master the art of fast food cooking. In this ad campaign, she is certainly cooking up a storm in the sophisticated, timeless Agent Provocateur classic Molly. She looks like a goddess in the green & black, Joan White, and Rozlyn Black lingerie.

There's no denying that bright red Ducati is a thing of beauty but one that's clearly falling short in comparison to the confidence and charm of Dominika Grnova. The gorgeous motorcyclist is seen in a Lolabelle Bikini, a leopard silk satin variant of the "Molly" with turquoise blue lace trim alongside the Scrambler Ducati.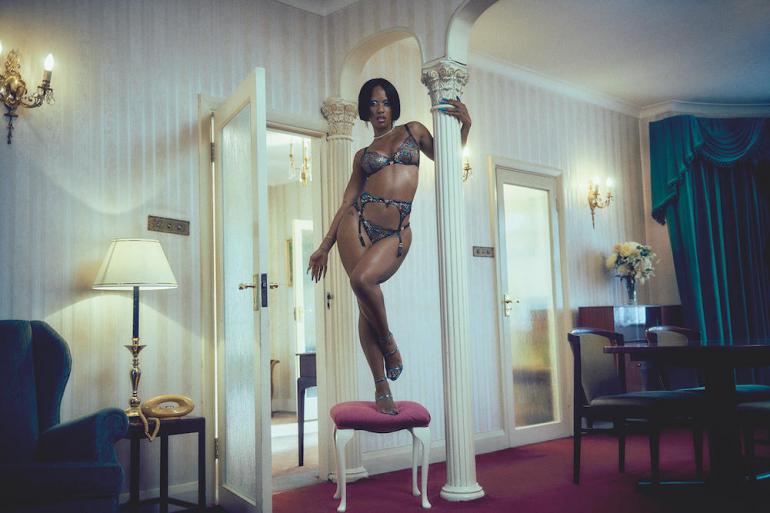 Seen above is rap musician IAMDDB taking charge of things in a grey garter embroidered with blue and gold. She dazzles in the $3,225 Chrystelle that comes with a gunmetal suspender, skirted sheer panel covered in shimmering beadwork, premium chain mountings at the sides and front and luxurious gunmetal trims and straps.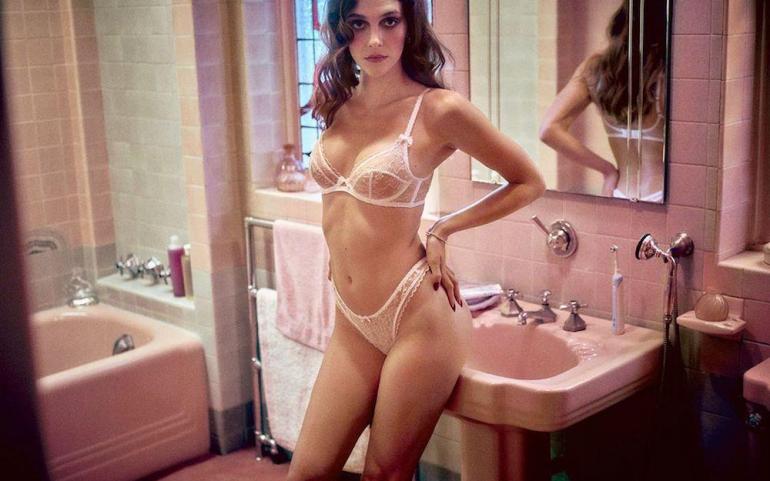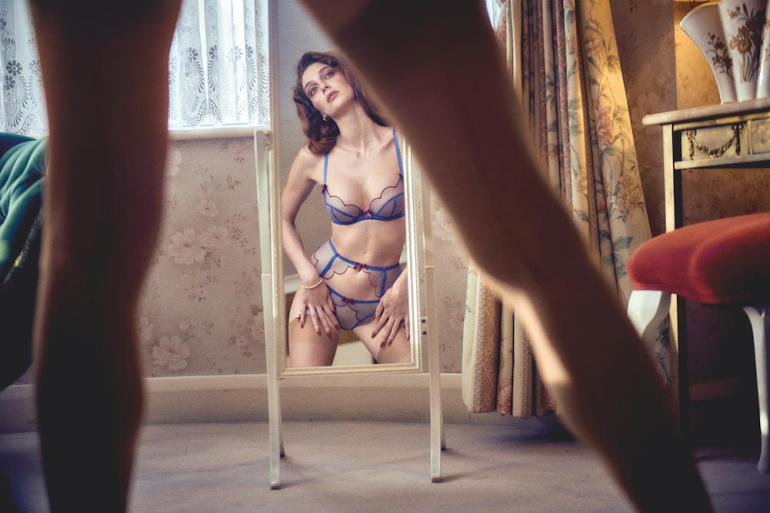 Yoga instructor, actor, and director Breanna Box looks super sensational in an indigo set, Willa Saphire, trimmed with red bows. She is also seen sporting the exquisite Ulrika Black, Hinda White, and Donnie Lingerie with unmatched confidence and a seductive attitude.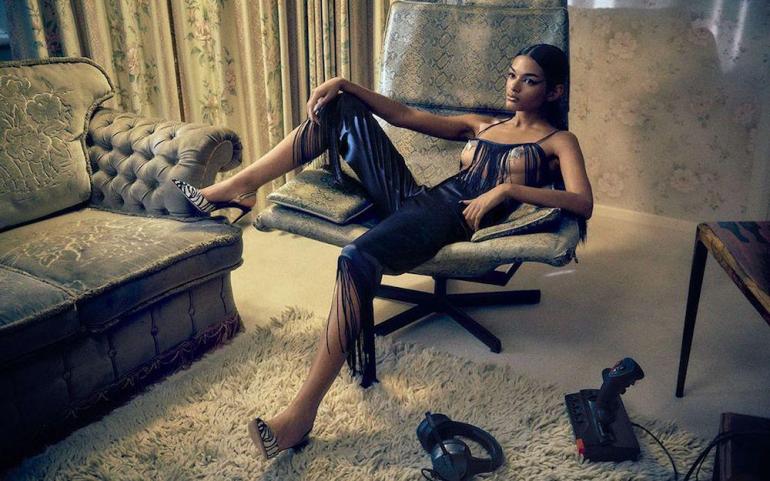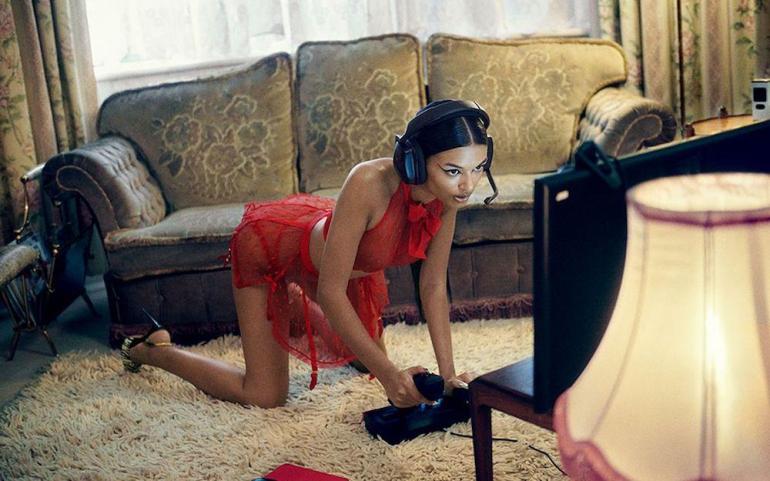 Professional gamer Jasmine Asia is winning at the game of gorgeousness in Madelina Red, Nevada Midnight Blue, and Ozella Black. She may distract you with ease but her focus is undeterred as she dons her headset, as well as a floral mesh bra, thong, and garter and does what she does best!
[Via: Lux Expose]