Louis Vuitton has roped in Marc Newson to give their trunks a modern makeover. We've seen LV luggage in many avatars, but these new creations boast an updated aesthetic as well as increased functionality. The rolling trunks feature an external extendable cane allowing for more luggage space on the inside. Meanwhile, the brand's Monogram canvas has been slimmed down by 50% to ensure the trunks remain light and easy to move.



The trunk is available in three sizes mini (50 x 35 x 20 cm), cabin (55 x 39 x 21 cm), and maxi (68x 46 x 26 cm), and you have a range of materials to choose from, including classic Monogram canvas, Monogram Eclipse, Damier Graphite, Taiga leather and Epi leather in seven different colors.


"I think it's safe to say that we're striving to break new ground in terms of developing a product which is one of the lightest in the market, and from a technical perspective is one of the most rigorously designed and engineered," said Newson. "I'm obsessive about packing everything into a bag of a certain size, which is why it was so important for me to design a product that could tick all of those boxes and be the perfect piece of luggage for a person like me, [who] won't travel with anything more than is necessary."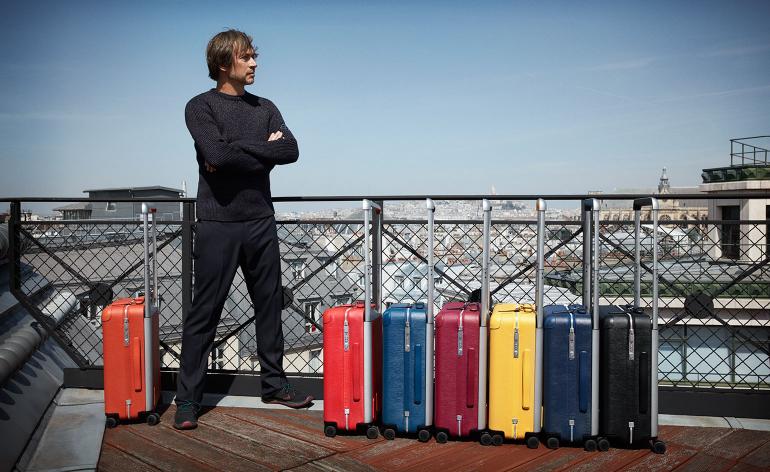 Louis Vuitton trunks are luggage classics, but they can be pretty cumbersome and ill-suited for air-travel. These new rolling trunks, make the much loved design more accessible and mobile giving you the best travel experience possible.
[ Via : Wallpaper ]