As the year draws to a close, let's jog down memory lane and identify the bags which were all the rage in the previous ten years. While the concept of 'IT' bags is waning in my opinion, these superlative bags sold like hotcakes, donned the covers of fashion magazines, and swung on the arms of many aspirational A-listers.



2009/2010: Balenciaga Motorcycle Bag
While it was released way back in 2007, the early part of this decade witnessed an explosion in demand for this glorious cult favorite and it was spotted on fashionistas like Kate Moss and Sarah Jessica Parker. The very noticeable studded hardware lent it a somewhat dangerous, grungy appeal and that's what I liked most about this bag, its 'cool factor'. The typical buyer was a progressive woman, who wasn't afraid of experimenting with an edgy, new look. It paired nicely with informal attire like dresses and jeans and was available in an assortment of colors.

2010- 11: Celine Luggage and Trio bags
Phoebe Philo's contribution to Celine has been noteworthy. The response to the Luggage bag was initially a bit tepid, there were neither any long waiting lists nor any major celebrity endorsements. But as it happens with most luxury items, as soon as the Olsen twins were seen flashing their Luggage bag, the tide turned and it literally flew off the shelves. This spacious bag reigned supreme for a long period and multiple sizes were introduced, from nano to phantom, and the Kardashian family, in particular, flashed around their Celine bags at many events. And a special mention needs to be made of Celine's Trio Bag as well (released in 2011) This subtly branded, three-compartment sling became an instant hit and hailed triumphantly in the safe – classic, value for money category. Celine's image was beautifully revitalized with these launches and there was no looking back for this brand.

2011- Chanel Boy Bag
The androgynous Chanel Boy bag was launched with much fanfare and broke all classic Chanel shackles. It was 'inspired by Coco Chanel's polo-playing suitor Boy Capel' and was destined to achieve iconic status. For all those who were looking beyond the ladylike elegance of the Classic 2.55, but also wanted a safe investment piece, this bag offered just the right balance.
The rock-chic vibe of the Boy bag with aged silver hardware and straighter lines made it ideal for those die-hard Chanel fans who were looking for an option to convey their individuality and loved its boyish charm.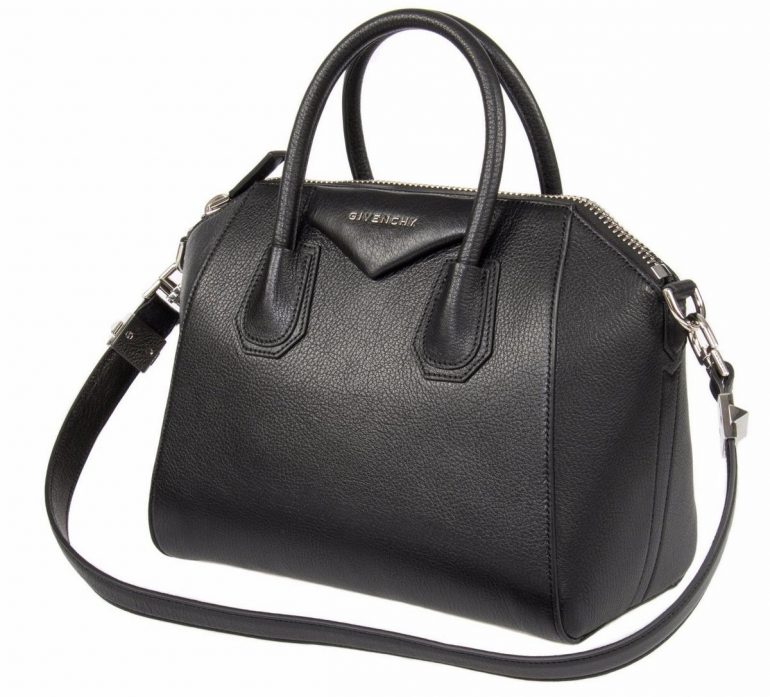 2011-2012 – Givenchy Antigona Bag
This wasn't a stellar year for any important bag releases in my opinion except for Givenchy fans, the Antigona bag launch was a delightful treat. It checked all the correct boxes; it was stunning, it wouldn't fall out of style anytime soon, it could withstand rough use, and was quite a head-turner whenever spotted. It came in three sizes and with two straps, making it a versatile, sturdy heavyweight.

2013 – YSL Sac De Jour
Creative director Hedi Slimane's self- proclaimed 'tribute to the Birkin', the Sac de Jour was a sure shot winner in the clean-lined, structured work/day bag category. It even had similar flap and lock details as the Birkin. But Hedi added his own personal touch with the 'Accordion' sides and released it in various sizes and hues. Kate Moss and Jessica Alba were often seen flashing their Sacs around and it became a frontrunner in the YSL bag kitty. It's minimalistic, no-nonsense look made it a wardrobe staple; it was convenient, timeless and a great investment piece

2014: Louis Vuitton's Petit Malle
I give three thumbs up to this near-perfect creation by Nicolas Ghesquière. Its exquisite craftsmanship, stunning embellishments, and the coolest adaptation of their 160-year-old iconic trunks made it my favorite LV bag to date and perhaps the most innovative bag offering of the decade. Shaped like a mini trunk, it came in Monogram Canvas, Damier Canvas, and Epi Leather and had a detachable shoulder strap.
It was trendy yet classic, cost a pretty penny which added to its exclusivity and surpassed all its peers in terms of design and durability.

2015: Christian Dior's Diorama
No other brand can match the timeless elegance of Dior, which stands for all things feminine. However, in 2015, Dior like most of its peers created a bag for the younger demographic with more spending power. Efficient and fuss-free, Diorama won the hearts of all Dior loyalists as a great alternative to its immensely popular Lady Dior. While it wasn't as spacious, it was a great accessory to liven up street- style.
The diorama was Dior's retort to Chanel's Boy bag as they both targeted younger buyers who appreciated more discreet and less feminine bags.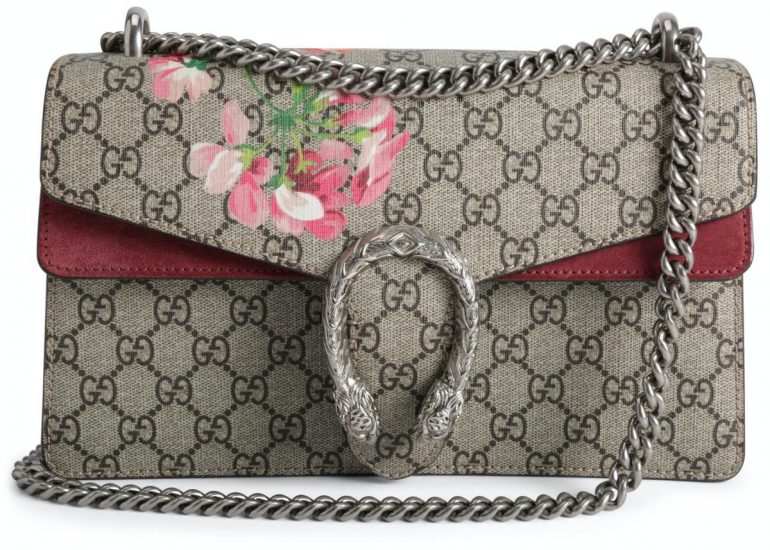 2016- Gucci Dionysus
This has been a turnaround decade for Gucci. In 2015, the fashion world awaited Alessandro Michel's debut collection and it truly surpassed all expectations; the Gucci Dionysus bag exuded '70s glamor and relaxed luxury' and became the darling of the luxury bag world. It's stylish monogrammed exterior paid homage to vintage Gucci and a gorgeous tiger head closure was its standout feature. It came in two sizes and was made out of GG Supreme Canvas. A funky variant of the bag and my favorite was the embroidered bee style, it broke the monotony of the monogram and added immense personality to the bag. The versatility of using it as a shoulder bag or as a top handle bag was a great selling point and soon enough, the bag became Gucci's star bag of the year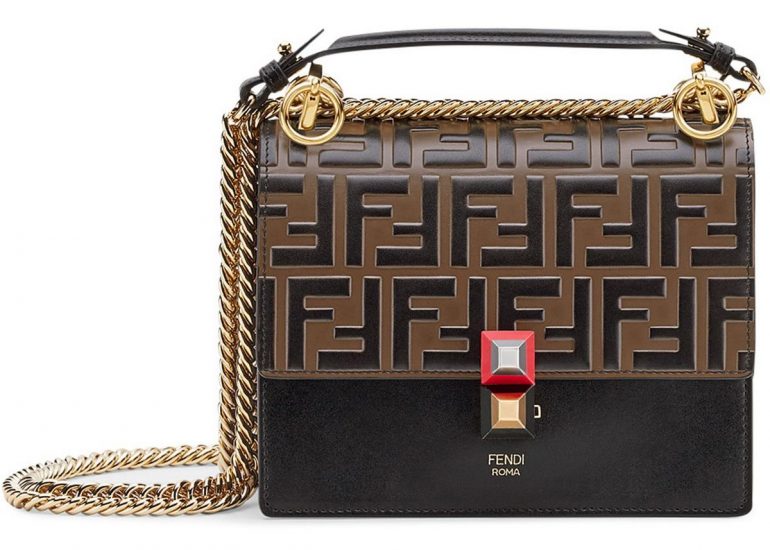 2017: Fendi Kan-I.
Fendi debuted the very playful Kan – I, a whimsical rectangular silhouette, intricately designed with scalloped edges in 2017. Not for those who were lovers of timeless classics, it encapsulated Fendi's free-spirited charm. It came in small and medium sizes, with various choices of colors, prints, and with expandable interiors. Ideal for tea parties and dressy events, it was an escape from the tougher-looking bags which were launched in the last few years but it also wasn't so delicate that it couldn't withstand daily wear and tear. With its very convenient long chain, it could be wrapped around like a cross-body or double up as a shoulder carry. This bag, which was inspired by the 'extravagance of Versailles' was a work of art, with embroidered bows and colorful studs. Rightly so, it still remains one of Fendi's bestsellers till date.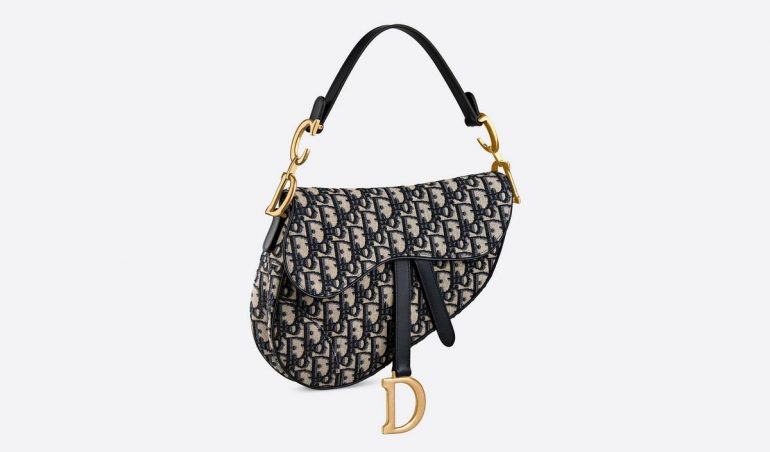 2018: Gabriela Hearst Demi bag and Dior Saddle
This was truly a memorable year for Gabriela Hearst and her pouch-style Demi bag. It was luxurious, it was distinctive and it adorned the arms of celebrities like Oprah Winfrey and Priyanka Chopra and royals like Meghan Markle, which justified its rise to fame in an astonishingly short period. It was available in satin and leather and added that requisite amount of glamour to stand out at any event
But there was another close contender for the bag of the year, Dior's Saddlebag which was relaunched in the same year. This saddle shaped equestrian wonder was resurrected much to the joy of Dior loyalists.

2019 – Bottega Veneta Pouch
No other bag came close to Bottega Veneta's voluminous, uber glamourous Pouch in the year 2019. This slouchy hand carry, which resembled a giant coin purse was the perfect addition to its existing lust-worthy collection. It was available in three textures classic (smooth calfskin, intrecciato and cocco souple) and rich hues. While the brand image of Bottega had been painstakingly uplifted by the gifted creative director, Daniel Lee who joined the company in 2018, it was the Pouch that clinched the Numero Uno status for Bottega. "There was no logo, no shoulder strap. It wasn't that functional, because you had to root around in it," Lee said about the much sought-after bag. "But it was true to the brand because when Bottega began, they made bags that were soft when everything else was really hard."

2020…..
This year has been a rough one, particularly for luxury houses. It has seen the demise of high-end retailers and the advent of virtual fashion shows. And it has furthermore been the year where the world buyers have switched gears from a spendthrift start in 2020 to a survival mode in the latter half.
I can't pinpoint any particular bag which has taken my breath away this year, rather most buyers have chosen to shop for 'investment pieces' like LV Speedy, Dior's Lady Dior, and Chanel's 2.55. This buying pattern further illustrates the conservative approach that has crept in.
But a special mention needs to be of the best accessories brand of 2019, Bottega Veneta which has conquered 2020 too. The release of BV Jodie added another feather to their blossoming collection while the Pouch sales continue to soar. Named after Jodie Foster, the popular Hollywood actress, it's crafted from woven leather and is a practical holdall. Given the lack of social commitments this past year, the era of micro and nano bags seems to be ending and practical big bags that can carry all sorts of daily paraphernalia are in demand.
This decade commemorates almost an end of an era of reckless buying patterns, buyers are shying away from buying highly seasonal, perhaps wasteful bags. The reentry of classics is also a true testament of present times and I, for one, plan to bring out my older bags and enjoy them once again.