Bond is in the air with the release of Skyfall just around the corner, and this is the perfect time for luxury lovers to indulge in some Bond-style purchases. If you want to add some style to your everyday office accessories, Globe-Trotter is out with the Stabilist Rifle Case, similar to what Daniel Craig will be spotted within the movie. Limited to 100 units, the 26″ aluminum suitcase comes with a "telescopic sight handle," as seen in the film. The case comes with a diamond-quilted Alcantara lining and commemorative internal plaque on the inside. Available at Globe -Trotter's flagship Burlington Arcade store, the case is available for £5,000 ($8,000).

Also up for grabs is the James Bond Centenary Special Edition series of black suitcases. Created using Vulcanised Fibreboard, the case sports Black Box Grain leather trim and Chrome locks. The insides have been lined with a jacquard weave reminiscent of Bond's gun barrel design in tones of gray.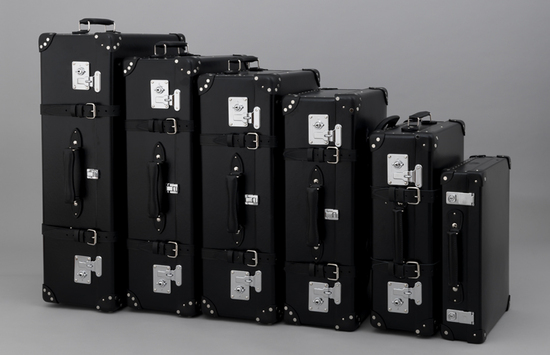 The Attaché Cases also comes with a new luxury folio insert in the lid. The available sized and their sizes are as follows" 16″ Slim Attaché £725 ($1,160), 18″ Slim Attaché £775 ($1240), 18″ Trolley Case £850 ($1,340), 21″ Trolley Case £950 ($1,520), 26″ Suitcase £995 ($1560), 28″ Suitcase with Wheels £1,115 ($1,780), 30″ Extra Deep Suitcase with Wheels £1,165 ($1,860) and 33″ Extra Deep Suitcase with Wheels £1,220 ($1,950).


Three collections of new products are now available to buy and mail order from the Globe-Trotter flagship Burlington Arcade store and stocked at other global retailers shortly.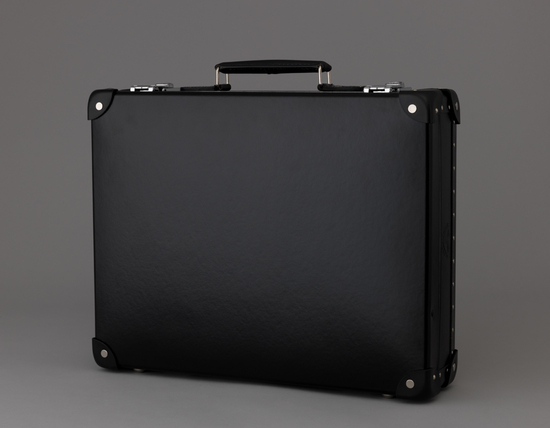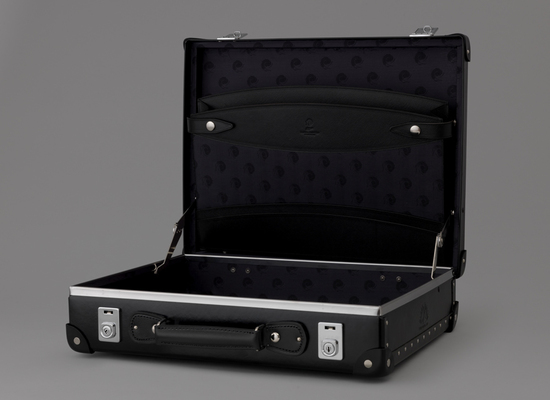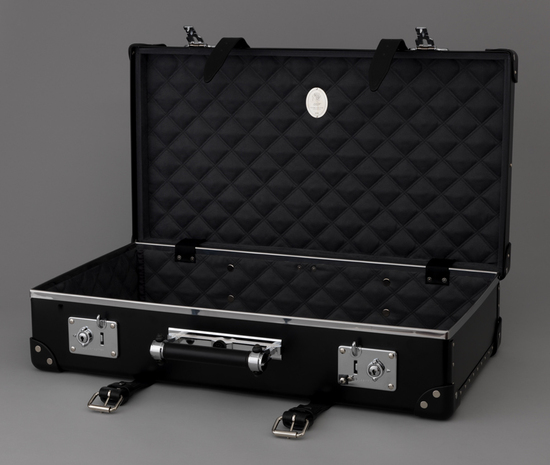 [Globetrotter1897]