Fashion is subjectable or so we think. While many (including us) may dispute the aesthetics of Balenciaga's newest edit – the toe shoes, fashion honchos many think otherwise. The marquee's latest comes in collaboration with sportswear brand and rubber manufacturer – Vibram and is a limited-edition collection of two sneakers and a high heeled option.



Constructed using Balenciaga's recycled knits and Vibram's signature FiveFinger toe grooves, first glimpses of the toe shoes were seen at the Fall/Winter 2020 runway. The quirky collection includes two knitted "heels" in black and neon pink and two other models in black and carmine red. In addition to the five-individual toe "pockets," the Balenciaga toe lace-up sneaker features a suspension heel with a square platform underneath a short heel, whereas the heeled toe comes equipped with a molded black heel.

Each item in the ensemble comes embossed with Vibram and Balenciaga logos on each toe along with a number to indicate its place in the limited-edition series. The toe separating styles are touted to provide grip and added comfort and the lasting quality and style that both marquees are known for. If you're convinced with the toe shoes, make your way to Balenciaga.com (or select stores) and purchase them for $1290 today! Well, it looks like eclectic just got a whole new address!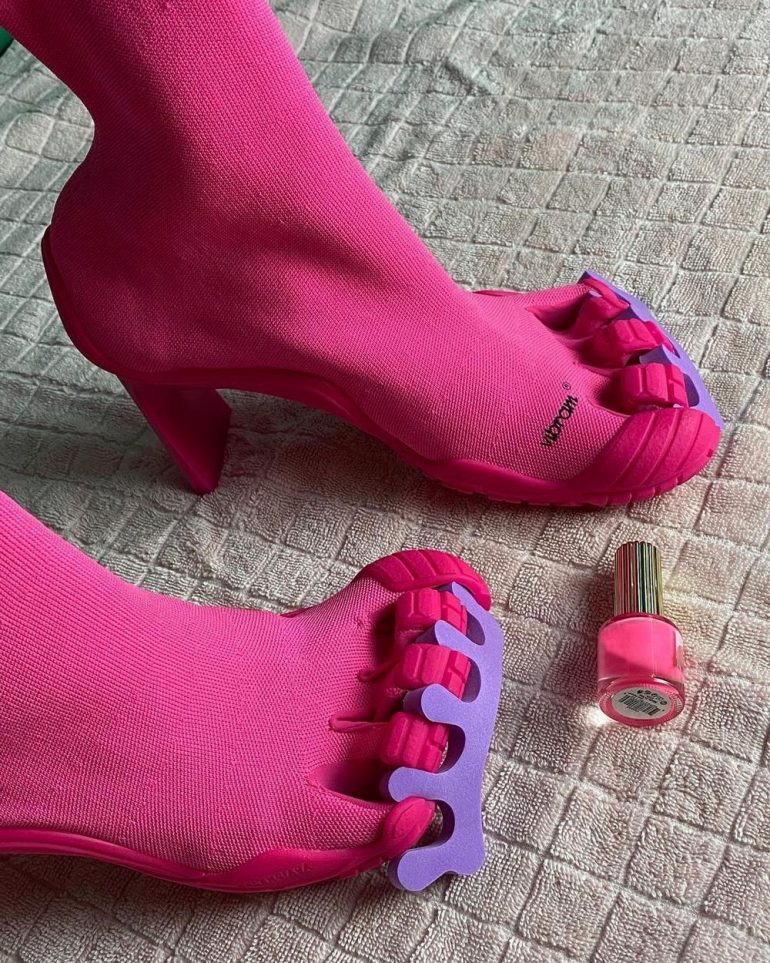 [Via: Highsnobiety]