Hermès has decided to take its famous Birkin and Kelly bags, icons in their own rights, and converted them into something even more extravagant, under the 'haute bijouterie'. Don't be deceived by the name, as the collection consists of precious miniature jewelry versions of some of its most iconic handbag designs. Designed by Pierre Hardy, you can expect this collection to grow with time, after all Hermes has no dearth of iconic bags.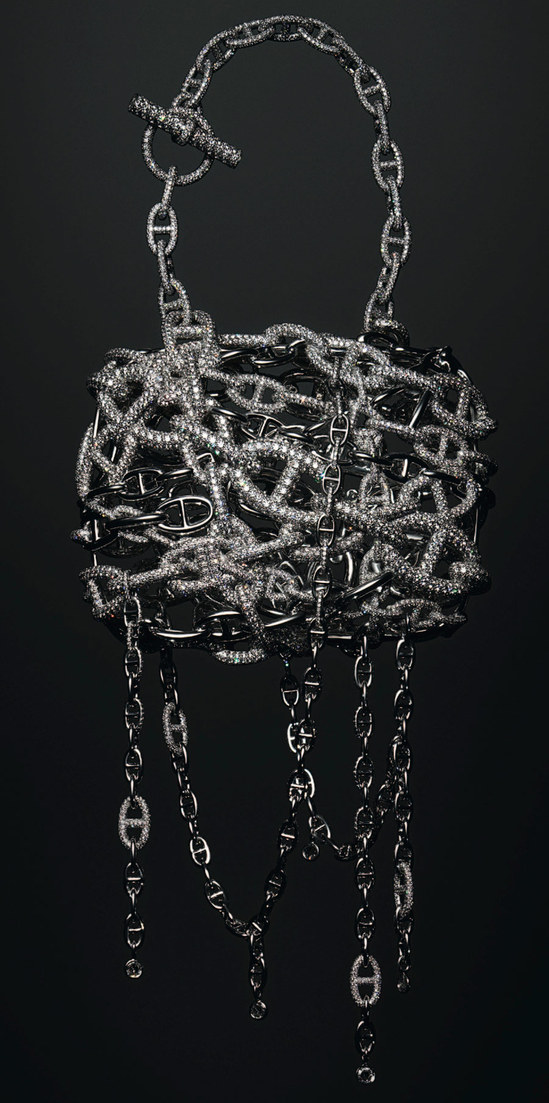 The Hermès Chaine d'Ancre sac-bijou set in white gold and 11,303 diamonds that add up to 86.24ct.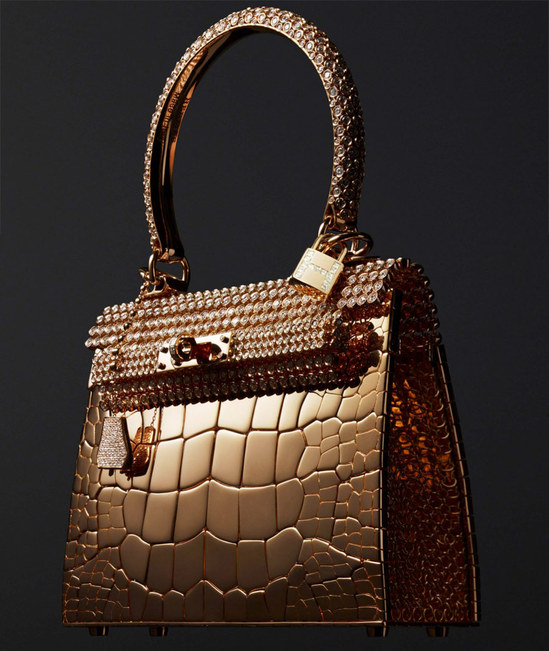 in rose gold and 1,160 diamonds at 33.94ct.


Here is the white or role gold Hermès Birkin miniature with 2,712 diamonds which total up to 89.22ct.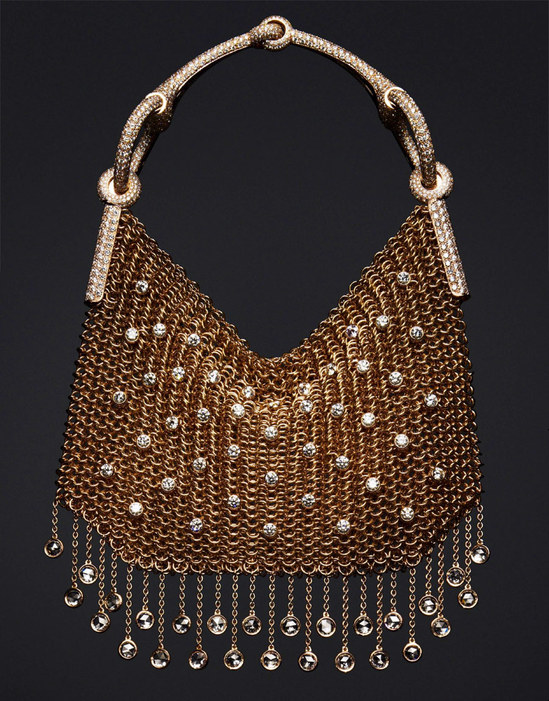 Other pieces in the collection include the Nausicaa sac-bijou has been cast using rose gold and is set with 1,811 diamonds totaling 28.87 carats
[Thejewelleryeditor]