If you're a fashion enthusiast – you must be aware of Kanye West's iconic 1 of 1 Goyard backpack. Purchased by the celebrity rapper purchased at the 2010 Paris Fashion Week, it has recently been sold for a grand $55,000.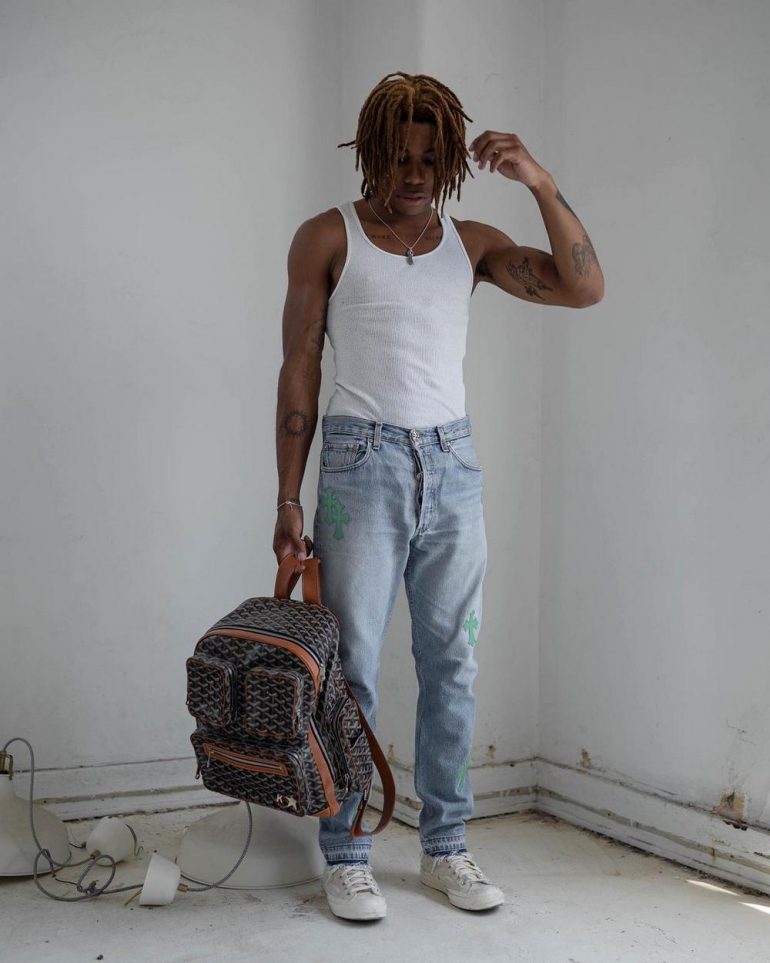 The bag was offered for sale via streetwear and high-fashion reseller Justin Reed's website as part of the designer's latest drop. Described as an "excellent overall," but with a few "minor marks" on the interior, it featured a robot face and is said to be one of the most unique accessories that West owned.

The item's description (as posted on the webpage) reads, "While Kanye West and his girlfriend, Amber Rose, were in Paris during the 2010 Paris Fashion Week, West picked up his 1 of 1 'Robot Face' Goyard Backpack that he designed."

It further added, "The 1 of 1 Goyard backpack is just one of the many limited-edition pieces that West has accumulated in his closet." The bag was snapped up by an anonymous buyer for the whopping sum, as reported by Justin Reed.
The sale also offered a number of pieces from the recent Drake and Chrome Hearts collection.
[Via: Complex]