What's better than one Kim? Two Kims! Behold, the world of fashion is approaching a storm called 'sold-out' as rumor mills are buzzing, to the point of breaking, with news of collaboration between Kim Kardashian West of Skims and d Kim Jones of Fendi. The insanely popular and appreciated shapewear line may well be in for a high fashion makeover that no one asked for but would be happy to witness. Until now, Skims has never partici[ated in collaboration with another brand, primarily because they are doing really well being themselves and offering what the world continues to crave- cotton, cozy, mesh, and comfortable fabrics.



Though billionairess Kim's brand did dress Team U.S.A. in loungewear and sleepwear for the 2021 Olympics, it hasn't partnered with a designer brand. Fendi, on the other hand, is known for collaborations on an almost weekly basis. With the images of the Skims x Fendi partnership leaked on Instagram, it does appear like a collection will be launched soon to release us of the burden of accumulated money. In the images, one can see an immediately identifiable range of Skims, the only addition being the emblazoned Fendi signature logo print.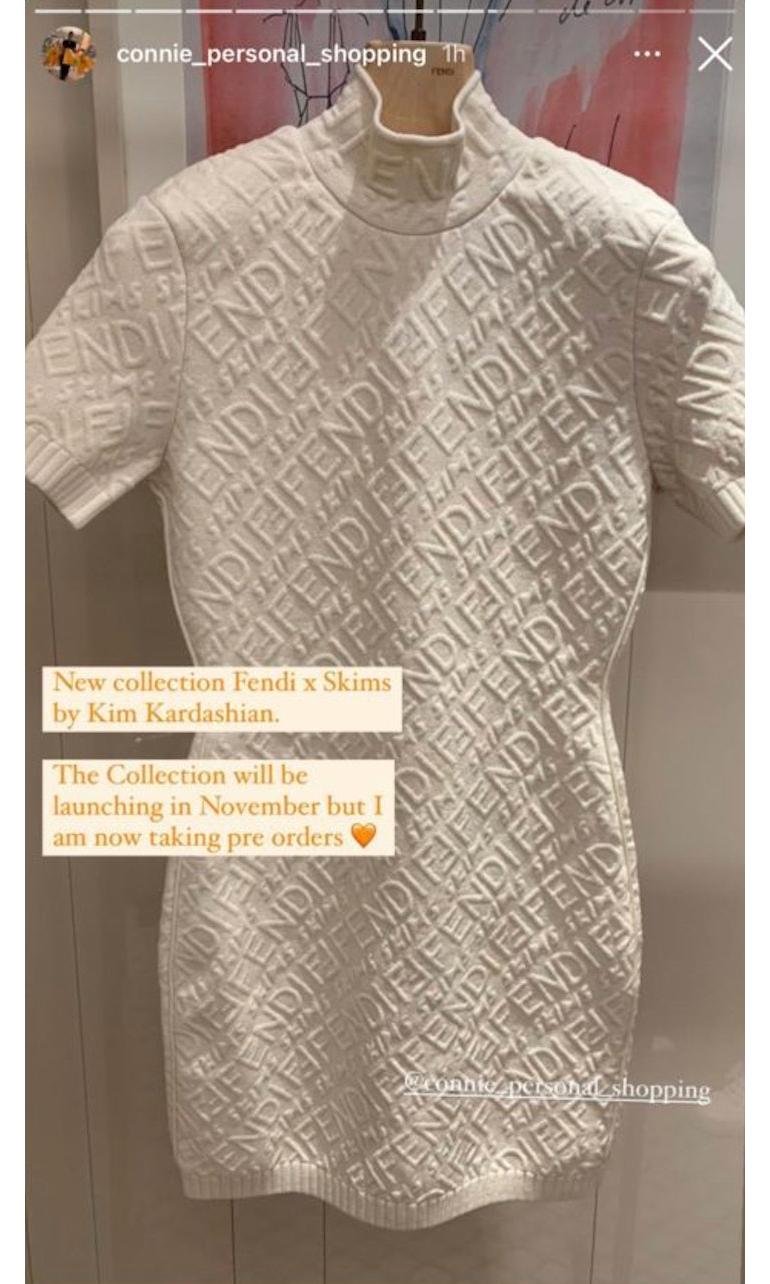 The garments are not what one would find in a typical Skims range, such as a crop top, skirt, or long sleeve and short sleeve dresses. Making a rather loud appearance is an atypical orange Skims dress with Fendi logos all over. Speculations state that Skims most expensive collection would come out in November, and prices would start at $1,000. Strengthening the stories is Kardashian West's visit to the Fendi headquarters with her entire Skims team in tow back in July, and she even posed for a picture with Jones and Donatella while in Rome.
[Via: Input Mag]