Not every day one turns 200 years old. So when a bicentenary birthday does come around, there is a grand celebration. Louis Vuitton commences the party with 200 Trunks 200 Visionaires: THE Exhibition. To mark the milestone birthday of August 4th, the Maison guest list is a special one, including a glittering mosaic of talents from all walks of life to participate in the initiative. Visionaries such as Jean-Michel Othoniel, Jean-Philippe Delhomme, Nigo, and BTS have left their print. The objective is to personalize the emblematic Louis Vuitton trunk and create a unique version.



Faye McLeod, Louis Vuitton's Visual Image Director, says, "this project has always been about creativity, a real tribute to Louis' ingenuity and entrepreneurial spirit. We get to see how such a cross-section of talents answered the same brief while also taking a moment to appreciate the man himself." After touring Singapore, Beijing, Tokyo, New York, and London this year, the tour will conclude at Sotheby's in December 2022. The visionaries developed their ideas in both physical and digital formats. The exhibition will feature a corresponding mix of the original art pieces and the screen-paneled 'Magic boxes.'

Visitors can indulge in a world of Louis Vuitton's fabulousness, reveling in art in the form of trunks, animations, and immersive spaces. In addition to the immersive spaces, there is a lifestyle area to watch video interviews and browse books. The LV200 project is a philanthropic project wherein artists have directed all of their fees to 15 NGOs across 13 countries. Besides the artist's fee, at the end of the exhibition, all 200 trunks and derivatives will be sold under auction by Sotheby's in December 2022, with proceeds directed to a scholarship program.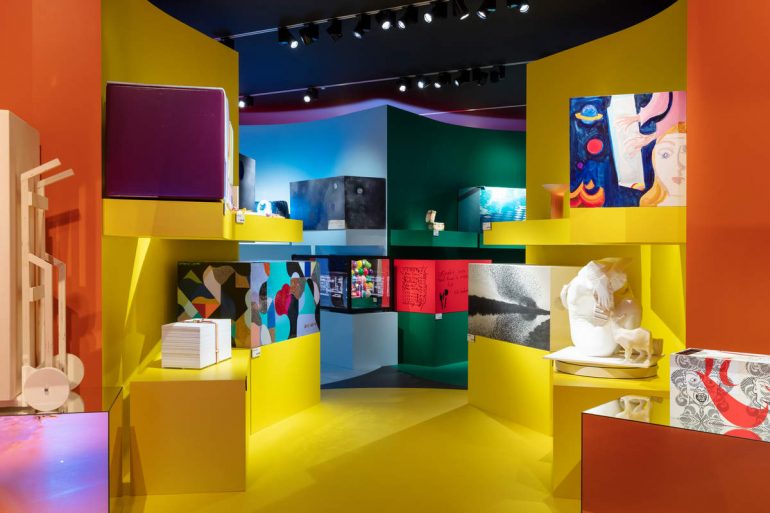 [All images provided by Louis Vuitton]