Billie Achilleos is a name that has been associated with iconic fashion brand, Louis Vuitton on a number of occasions. The artist has previously made available his creativity to the fashion house by developing exhibits of LV-stylized creatures in the brand's stores located in New York and Sydney. Continuing the legacy, Billie's next stop-over has been at Louis Vuitton's Honolulu store, which is readying up to host eight imaginative creatures from the brand's Traveling Curiosities exhibition. As in earlier exhibitions, the creatures would be created by piecing together LV monogrammed handbags, leather goods, belts, wallets, and travel accessories. These will be displayed in the historic Gump building.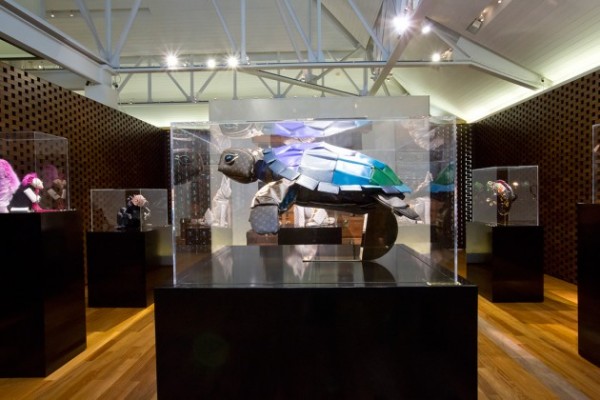 Owing to the location, the star highlight of the exhibition would be a 'Honu' – a Hawaiian sea turtle, which along with other creatures would be displayed in a museum-like setting from August 2 to August 31, 2013, at the Louis Vuitton Gump store.

The exhibit would be showcased in the store's upper level.
[Via – Ilvoelv]