Dubai is known as the land of extravagance and in living up to its name, the emirate land recently unveiled the newest on the luxe block – a pair of diamond-encrusted shoes costing a jaw-dropping $19.9 million (Dhs73 million) Yes that's right! The stunning footwear breaks the record for being the most expensive shoes in the world and is also the highest ranking in the Guinness book for the same feat.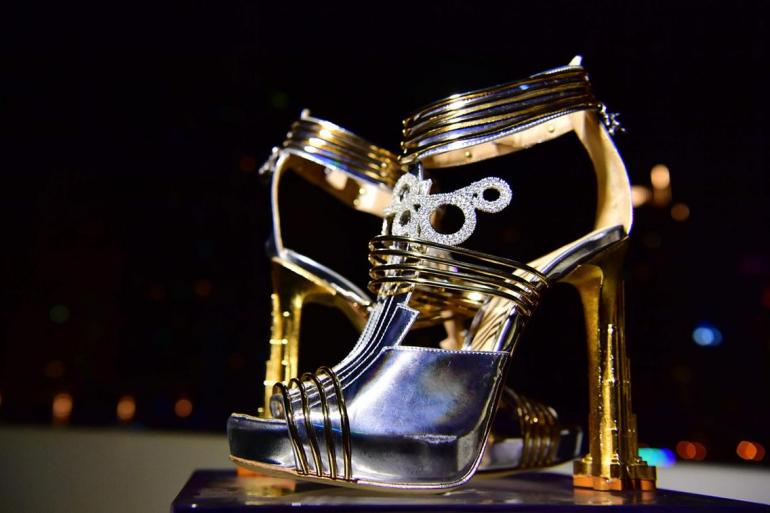 Dubbed as the 'The Moon Star shoe', the exquisite pair is created by Italian designer, Antonio Vietri. It boasts 30 carats of diamonds along with a small piece of the Campo del Cielo iron meteorite discovered in Argentina in 1576. The multi-million-dollar heels further bear a tribute to the Burj Khalifa, with each shoe showcasing a mini model of the record-breaking building within its solid gold make. The pair was unveiled as part of Made in Italy, Designed in Emirates (MIDE) Fashion Week and is probably one of Vietri's most exotic creations to date.

With extravagance dripping off every part of the stiletto, the Moon Star Shoe is clearly a connoisseurs dream and probably the highest we can get in terms of footwear luxury. Previously the title for the most expensive shoes in the world was held by Debbie Wingham's creation that featured rare large pink and blue diamonds, four flawless three-carat white diamonds and 1,000 pointer diamonds along with a with a price tag of $15.1 million.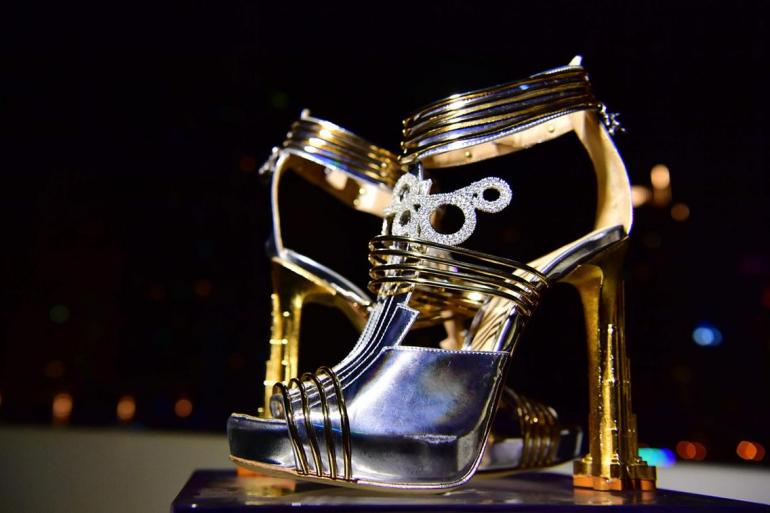 [Via – The National]