Clearly, my affinity for footwear is not hidden, especially when I come up with quotes like, "If diamonds are a girl's best friend, then shoes are her 'sole' mates." Given my love for footwear, it was obvious that I would be attracted to this latest piece of news from Philipp Plein. And if you are a footwear loving fashionista like me; you will be equally excited about Philips Plein's collection of footwear for next spring/summer, i.e., 2011. In the offing, for the spring/summer 2011 footwear collection are a series of 'romance' themed shoes that pull the strings of your heart with their beautiful design and colors. The 2011 collection will see the return of the jewel-sandals. Made from unique high-end materials like suede or snakeskin, these exquisitely encrusted sandals offer contemporary elegance for the modern fashionista. The Swarovski Net model is an unconventional peep-toe shoe that mesmerizes you with its unique design. A glamorous creation for the glam girl, the Swarovski Net besots you with its transparent design and Swarovski crystal-studded heels.

To match your footwear, Philip Plein also offers an exquisite Luxury Python clutch that features a design of skulls made of Swarovski crystals.
The Crystal denim model is my favorite with its peep toe and heels studded with small, bright Swarovski Crystal Elements. The unconventional footwear available in a variety of colors is sure to turn you into a trendsetter.
I bet fashionistas can't wait to get their hands on this ultra-chic collection.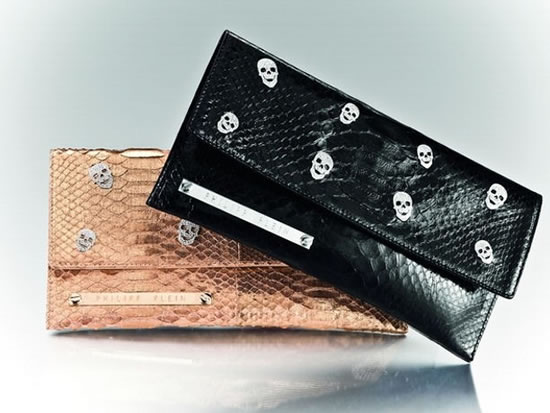 [Veraclasse]