Bitch New York claims to be your premier source for designer dog carriers, designer dog clothes, and more! And if this baroque brocade gown on their website is anything to go by, that's probably true. Created by Chien Coature, the gown can douse your doggie in stunning with its Italian cut velvet brocade fabric, ostrich feathers, and Swarovski elements encrusted top.

Thanks to Chien Coature, you can coat your doggie in canine couture. Besides elements made with Swarovski, the doggie-garment does indulgent with Japanese bugle and seed beads. The lining is hand-sewn 100% Silk Duchess for your very own furry duchess. And the bottom of the gown is hand-sewn, tri-colored Ostrich feathers.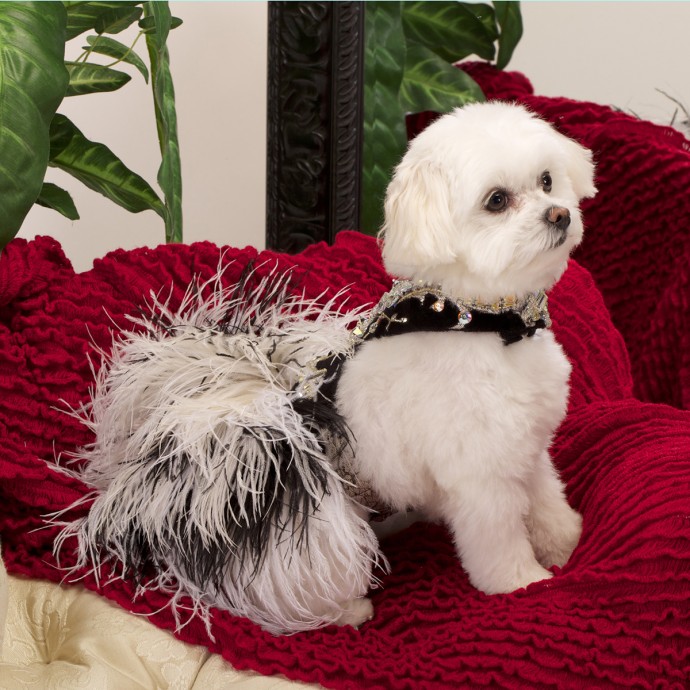 Each piece is made when ordered, in the U.S.A, of imported materials. There are also snaps attached to the bodice and the skirt waistband to give the option of removing the skirt. The piece comes for $2,200 in an array of sizes and if you are unsure of what size to order, fitting by mail is available.
[Via – Bitch-Newyork]