Known for its downtown cool aesthetic, sports brand Puma has launched a new limited edition collection of sneakers that is a product of their collaboration with Ferrari. Having formerly collaborated with celebrated designers like Alexander McQueen, the European sporting giant is no stranger to high profile tie-ups however with only 499 pairs of sneakers produced, the Ferrari Limitate collection promises to be high on exclusivity.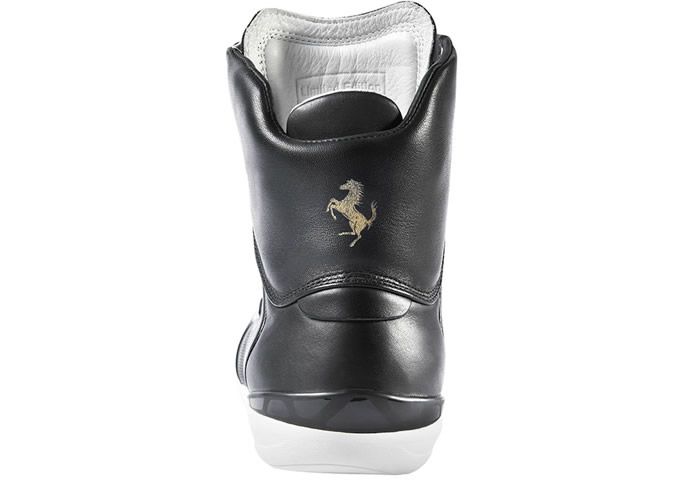 The collection will consist of four different styles of sneakers available in two understated colors: black and grey. Crafted from premium leather, the highlights of this collection include the Ferrari Prancing Horse embossed on the shoe. Rumor has it the embossing took place at the same factory where the car's leather seats are made. How's that for luxury detailing?

This is not the first time we're seeing the two powerhouse brands form collaborate but this collection does mark a shift in aesthetic for the brands. With cleaner and more modern lines and colors, the Ferrari Limitate collection is more about refined sophistication with an urban appeal. Each uniquely numbered pair is priced at €280 (or $380) and presented in a specially designed shoe bag and presentation box.
[Puma]