Now when we think of cashiers, an image of an ageing man with a receding hairline is what comes to mind. Attaching any form of glamour to the person behind billing counters is thus out of question. Or so you thought! At the recently held Fenty Puma pop-up, none other than the sultry queen Rihanna played the teller, leaving everyone gasping and asking for more!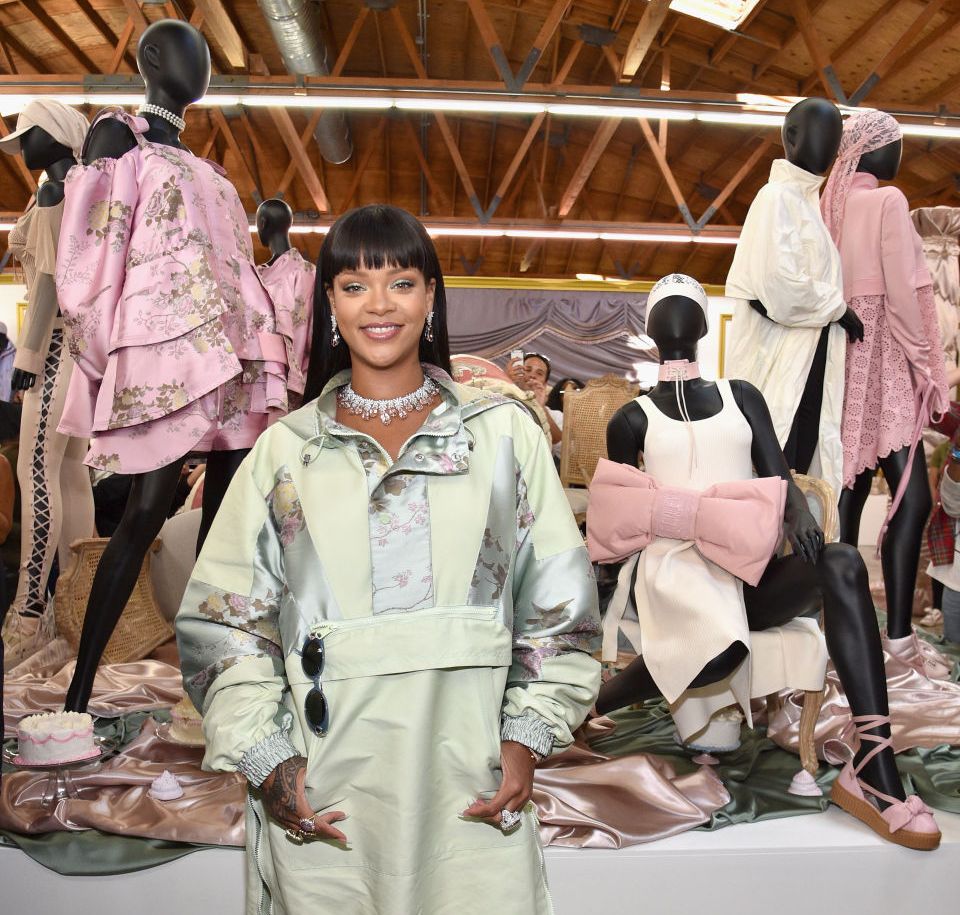 The Fenty-Puma sale was specially organized to showcase eclectic pieces such as bow creeper sandals, active jumpsuits and peplum jackets from RiRi's new collection. And with the diva deciding to sell the merchandise herself, the luxe items went flying off the shelves within minutes! The pictures from the event show an enthusiastic RiRi handing over luxe Fenty boxes in Matt black to peeps from an over joyous crowd. Looking every bit of glamorous as ever, the pop-sensation was seeing wearing a green windbreaker-cum-dress with silk floral detailing and a high-low asymmetrical hem that was unzipped on the side to show some leg. She further finished the look with matching green eye-shadow, bejeweled earrings, chunky rings, a gem-studded choker and purple pastel tennis shoe-inspired heels from her collection.
It's no news that Rihanna is one of the most popular personalities we have in the generation. Early last year, she was also declared as the most marketable celebrity of all time. And with her playing the stylish cashier, sales were bound to soar sky high at the LA Fenty pop-up like they did!
[Via:Fashionista]