Louis Vuitton's summer 2015 collection will have you packing your bags for the blue waters and irresistible heat of Miami. Shot by Casper Sejersen in the Magic City itself, the campaign keeps its focus on two of LV's upcoming collections: firstly the Monogram V collection featuring a trademark "V" inspired by the famous Volez, Voguez, Voyagez advertisement of the mid-sixties and secondly the Ramages collection featuring under-the-sea prints.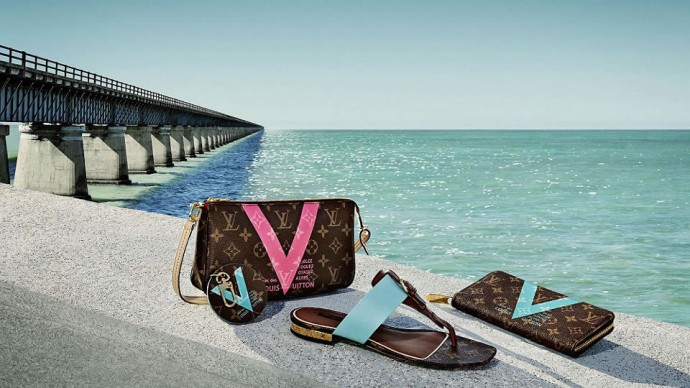 The monogram V collection will include small leather goods as well as signature bags like Neverfull MM, Pochette and Speedy 30 styles each featuring a bold V on the front in hot pink or turquoise. From the men's collection, the Cabas Jour bag will come with a navy V splashed across the front. Pink and blue were also the standout colors from LV's Spirit of Travel campaign.
Meanwhile the limited edition Ramages collection will offer ocean inspired prints on top of the traditionally monogrammed bags. Keepall, Neverfull, Speedy are among the bags that will feature in the collection. You can also expect small wallets and pouches as well as white scarves with the Ramages print.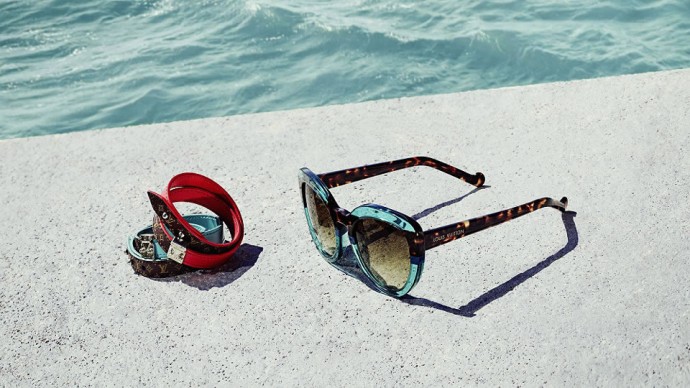 The summer 2015 collection should be in stores now.