Long gone are the days when diamond jewelry and fancy baubles were the only things that used to provide you an ROI for looking fabulous – these days your kickers can fetch you a hefty sum too! Take Nike's limited-edition What The Dunk model, for example, the snazzy sneakers appreciated as much as 4,000% in the resale market!

And if you too are looking for a switch up and are looking to make the transition from being a sneaker connoisseur to a sneaker collector, we've got just the thing for you! Farfetch recently released a list of the top 10 most valuable sneakers in the world and here's our take on them. Read on to find out which one is the correct investment for you –

10. Air Jordan 5 Retro T23 Tokyo – $4970
The iconic 90s favorite, Air Jordan V, forms the basis for this new retro-chic model. Released exclusively in Japan in 2011, the Air Jordan 5 Retro T23 Tokyo is the perfect way to add a pop of color to any look.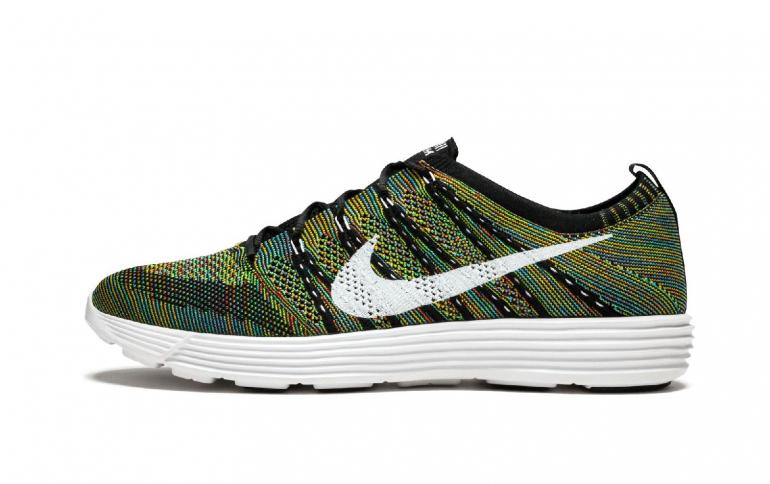 9. Nike Lunar Flyknit HTM Milano – $5540
An addition to the HTM line, these dreamy green and blue sneakers make for the perfect style statement. Exclusively released in 2012 in Milan and London, these babies also flaunt cool Flyknit and Lunarlon technology.

8. Off-white X Air Jordan 1 Chicago – $5680
This dapper pair of sneakers is part of The Ten, the Nike x Off-White collection of revamped classics. Flaunting a deep standout red and contrasting black with subtle off-white detailing, these sneakers can complement any outfit, effortlessly.

7. Nike Air Yeezy 2 Platinum – $5680
Smart meets minimalistic with these platinum babies. Released in 2012 as a part of the iconic Air Yeezy 2 collection, these sneakers are a collaborative design effort between Nike and none other than the fashion and rap mogul, Kanye West.

6. Nike Air Yeezy Blink – $5680
Another gem from Nike and Kanye West's iconic Nike Air Yeezy range are these snazzy Nike Air Yeezy Blinks. All about pop and élan, these babies were launched in 2009 in three different colourways. The black and shocking pink version is its most coveted one though, and we can see exactly why.

5. Nike Air Yeezy 2 Solar Red – $7580
These Nike Air Yeezy 2 Solar Reds are all about clean design and nuanced detailing, we love the classic color combination too. A part of The Air Yeezy 2 collection (Kanye West and Nike's second collaboration), these babies released in 2012 and have been kicking up a storm ever since.

4. Nike Air Yeezy 2 Red October – $7950
Loud, standout and unapologetic, Nike Air Yeezy Red Octobers are not a pair for the fashion faint-hearted. Flaunting a shocking red color against a classic design, these babies were released as a surprise addition to the Air Yeezy 2 collection two years after the line's initial debut and sold out within minutes!

3. Chanel X Pharrell X Adidas NMD HU – $13250
It's impossible to have a list of fashion's greatest without having something Chanel on it, and with good reason. These CHANEL X PHARRELL X ADIDAS NMD HU sneakers are a monochrome dream with their black and white color scheme and clean, sleek design aesthetic. Only 500 pairs of these sneakers were ever released lending them an air of rare exclusivity.

2. Nike Air Mag – $14200
Any sneaker aficionado worth their salt will be acquainted with the Nike Air Mag, a model that is the most valuable Nike design on the market! The quirky-cool, grey sneakers were created in 2011 as a replica of the self-lacing shoe from the 1989 cult classic, 'Back to the Future Part II'. Only 1500 pairs of this model were released in the market in order to maintain exclusivity.

1. Kanye West X Louis Vuitton – $28400
And finally topping our list of the most expensive sneakers out there is none other than the ultra luxe Jasper sneakers from the legendary Kanye West x Louis Vuitton line. While this model is available in three colourways, the subtle and seamless patchwork grey and pink silhouette is understandably its most coveted offering.
So what are your thoughts? Which one of these exclusive offerings do you think kicks (pun intended) the most butt?
[Via:Nssmag]