The fashion world can make anything beautiful, whether gardening shoes like Birkenstock or ugly clogs like Crocs. The cult sandal Birkenstock has been given the definitive, subtle luxury treatment in what can dubbed the ultimate elegant makeover by Dior creative director Kim Jones. The French Maison has collaborated with Birkenstock as part of Dior's winter 2022/2023 men's show featuring Birkenstock's Boston Clog and Milano Sandal in gray felt and the Tokio model decorated in a floral design as an ode to Dior's affinity for nature. Birkenstocks are seated on the fashion table and look like the yummiest dish on the spread.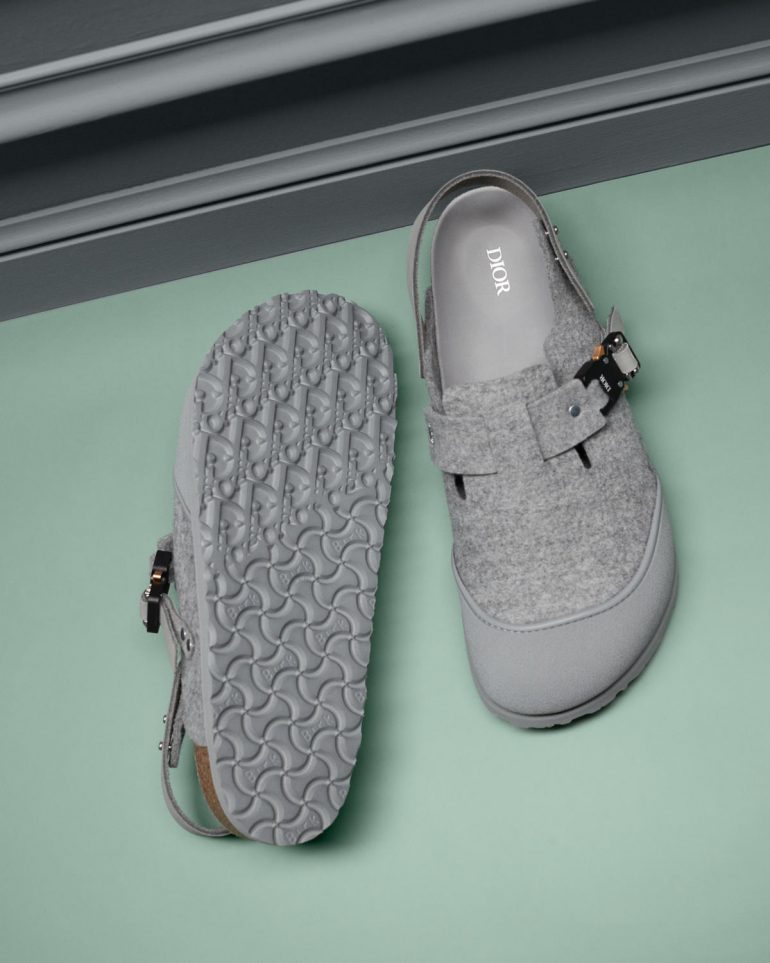 The use of the very in-vogue grey hues amps the footwear from regular wear-around-the-house category to a chic couture-level must-have. The Milano Sandal features a seamless gray design with a leather ankle strap, perfect to match your OTT designer hoodies and jackets. Each collection piece comes with snazzy soles that fuse the Dior Oblique motif with the German brand's signature Bone pattern and industrial buckles that instantly remind you of the Dior Saddlebag.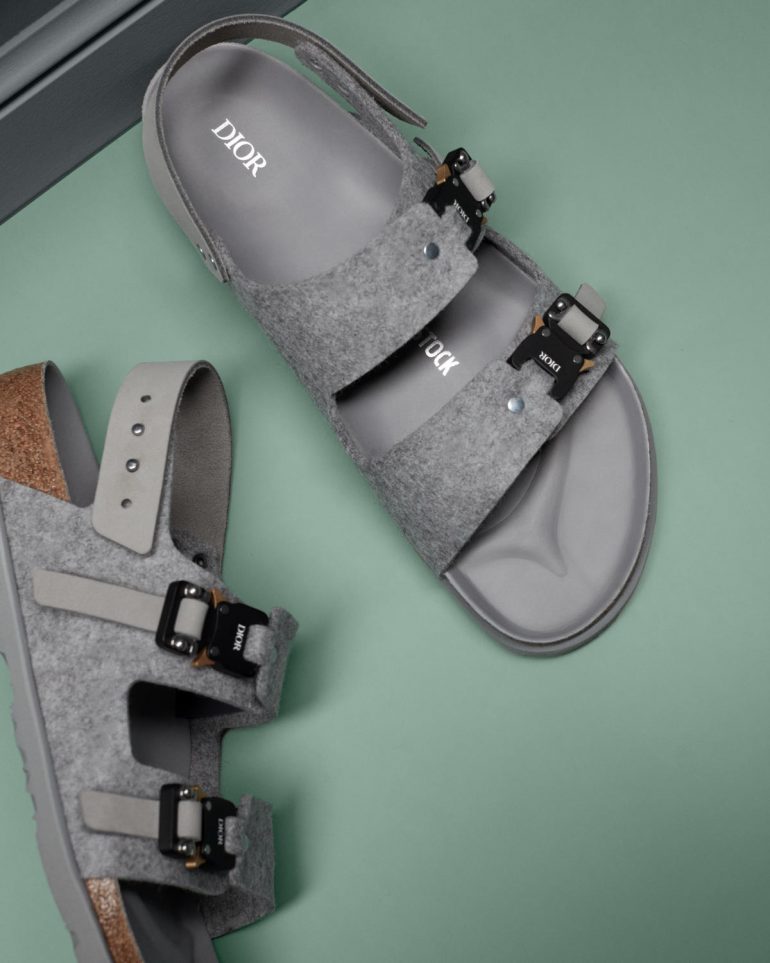 Most of the collection sticks to the ever-present Dior Gray, except for the Boston Clog that looks just as delicious in taupe, beige, and brown. Hold on to your dreams of wearing the Dior x Birkenstock collection down the street for a bit longer as the unisex edit drops in June.