It's at the tender age of 16 that Louis Vuitton after having realized the potential for trunk-making, decided on pursuing the profession. Little did the lad know that the business was predestined to flourish and grow into one of the biggest, widely known and leading fashion houses in the world. A company founded in 1854 by Louis Vuitton first kicked off in Paris with its trunk-making, and since then, the French fashion connoisseur has diversified into varied ranges of luxury goods – trunks, leather goods, ready-to-wears like shoes, watches and watch cases, jewelry, accessories, sunglasses, books, a writing collection and even garbage bags – for the crazy Louis Vuitton buffs!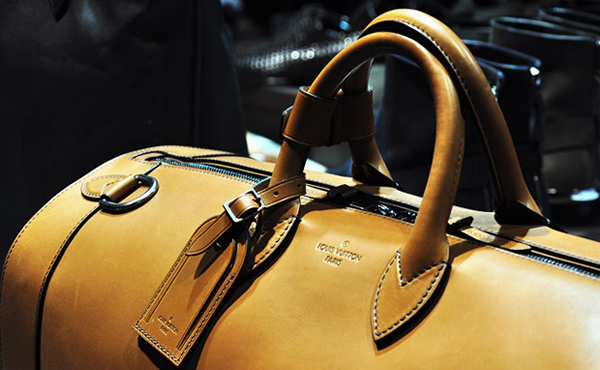 Yes, you'd surely come across fashion fads swear by the brand, and aspire to own at least one Louis Vuitton. But on the flip side, you'd only find a handful who'd have extended knowledge about the brand – its beginnings, whereabouts, and interesting facts. Now, there's no reason for you to feel low coz' you don't fall under the category of the 'know-it-all's. Here's brightening up your mood with a few must-know LV facts!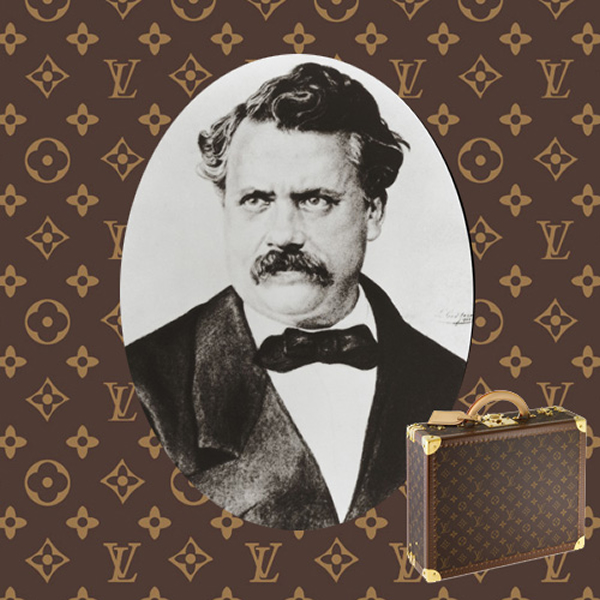 10) Do you know that Louis Vuitton was hired as a personal box-maker and packer for Napoleon's (Emperor of the French in 1852) wife?! This is how Louis found himself the elite clientele. His ticket to create history in the world of fashion and lifestyle!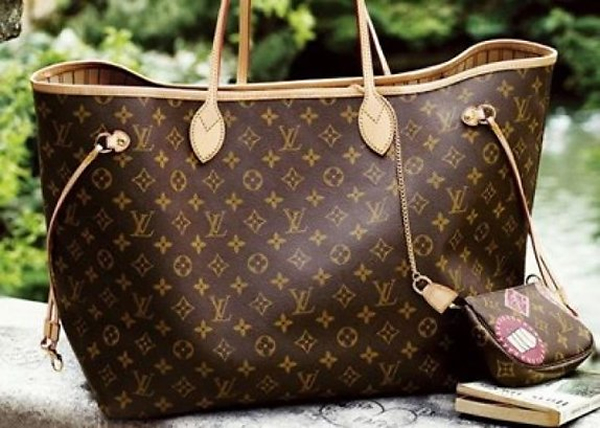 9) Crafted with much precision and passion, the brand is very touchy about its designs, so much so it trademarked the striped pattern, even making the color combinations its signature. Nonetheless, the brand's increasing popularity only heightened counterfeits. That's when Louis Vuitton's son came up with the idea of the famous Louise Vuitton Monogram – three floral motifs and the founder's initials interlaced, the LV signature we are quite acquainted with.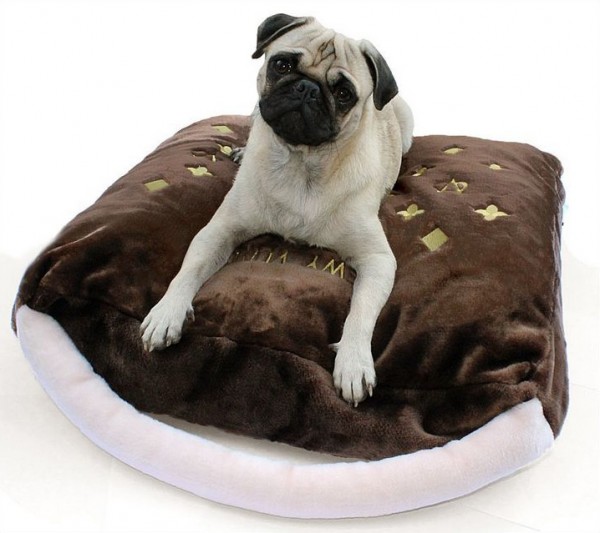 8) We have been all praise for Louis Vuitton. But did you know that the "World's Most Valuable Brand" has to its credit not only uphill treads, but also a few slip off's. One of them being the 'Chewy Vuitton' case for which Louis Vuitton sued the dog toy owner Hate Diggity-Dog for trademark infringement. Naturally, the case ruled 'not-in-favor' of Louis Vuitton as the brand's patented signature could no way be "infringed" by a satirical marketing gimmick, and more so, one that involves a pet chew toy and bed!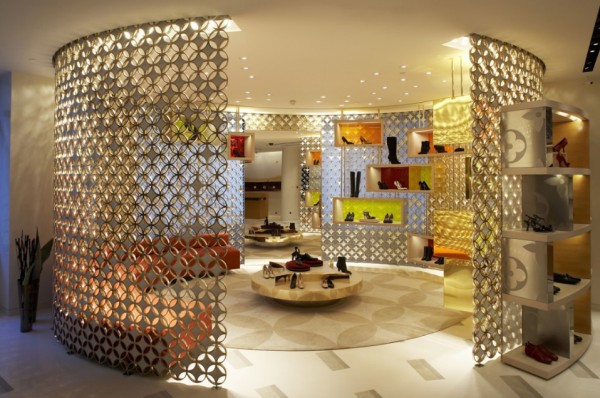 7) As compared to its most luxurious, Louis Vuitton's largest luxurious boutique stands tall at 101 avenue des Champs-Elysées, Paris. Spread over 1,800sq.mt, the brand initially had a store at the same venue, but shut it down for renovation for around 2 years, revamping and reopening doors to Louis Vuitton's impartial collection for both men and women.

6) Believe it or not, but it seems like there are no borders to the Louis Vuitton attractiveness. The highly acclaimed brand has a total of five boutiques in Nevada, all in the same city and on the same street! Cheers to that!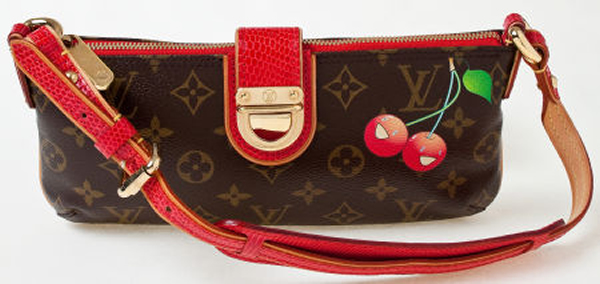 5) Did you know that Louis Vuitton gives away bags to the press before its collection hits the runway? Well, the SS'05 Lizard Cerises Pochette, FW '07 Squitchy Bag, and the SS '07 TDF cabas with a Speedy incrust, among others, were the giveaways that found ownership with the press. If not the runways, it's Christmas that the press look forward to. Here, not out of reverence for the occasion, rather towards LV's Christmas goodies! Sources reveal: 2005 saw LV's Petit Noe Epi Mocha with gunmetal hardware convey seasonal greetings, while in 2006 it was the Miroir Silver Speedy, which only a few got lucky with. Now, how does the prospect of being a journalist make you feel? Appealing?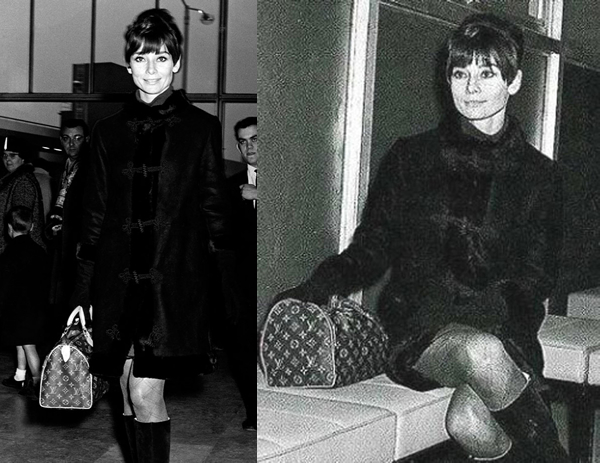 4) One of the most prized possessions of LV – Speedy launched in 1930, was originally introduced as a travel case christened – Express. But it's a humble phone call request from US's iconic film and fashion figure – Audrey Hepburn (in 1960's) that got the collection its glory. Audrey requested Louis to custom-make a mini-Speedy for her, thus revolutionizing the collection and making it an age-no-bar popularity. The collection is available in different versions varying in sizes. You can own a classic Speedy for just $2,650USD.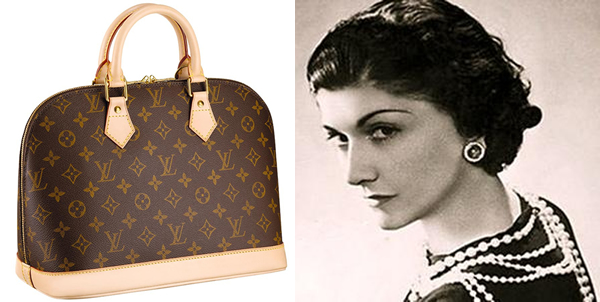 3) Another of the most popular bags Louis Vuitton has produced – the Alma has been one of the most sought after. Dazzling its clientele with its chic, stylish and sophisticated look and feel, the Alma found its way to the wardrobes of many celebs. So much so, that it was the only bag Chanel ever carried other than one of her own creations!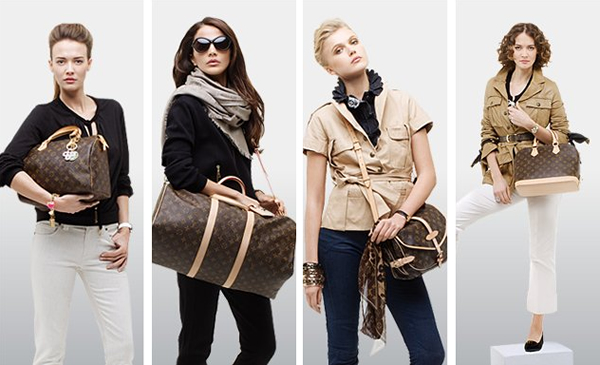 2) If you own an LV, know that what you carry is not only an exquisitely stylish fashion statement but rough and tough merchandise that has endured enough and more testing to ensure its durability and user-friendliness. All Louis Vuitton bags and jewelry undergo vigorous tests: the bags are tested by mechanisms that drop them from about half a meter height consecutively for four days. While doing so, the bags have been packed with three and a half kilograms weight! This is not all; the test of endurance doesn't end here. The material undergoes bombardment of ultraviolent rays to ensure resistance to fading. Also, the zippers are tugged open and shut around 5,000 times to ensure they work well while in the hands of a customer. Here we spoke about bags; want to know the story behind those delicate Louis Vuitton charm bracelets you wear around your wrists? The charms are dangled on mechanized mannequin hands that are shaken vigorously to make sure none of it dismantle or fall off. For all the times you've been careful not to lose even one of those danglers by the slightest of a handshake, little would you have dreamt of the ordeal these delicate darlings go through. I'm just gonna leave to imagination what these babies would have endured.

1) Now don't panic when you read this. Be forewarned. What if I tell you that after every season – the sale, items being offered to SAs and employees of the company, all Louis Vuitton shoes and bags are sent back to its factory in France and are shredded or burnt(!), would you believe me? Yes, it's true! What a waste of – 'handcrafted', 'exquisitely stylish', and the 'world's most valuable'!!!
[Via – Louis-Vuitton and Wikipedia]