Two historic companies, Rimowa and Porsche, have come together in what seems like the most natural collaboration just waiting to happen. Both are German companies dishing out products that place design, form, and function on a pedestal. The Rimowa x Porsche Hand-Carry Case Pepita is a limited edition accessory that heralds both brands' design heritage. The Rimowa x Porsche Hand-Carry Case Pepita is inspired by the first generation Porsche 911 and fuses it with RIMOWA's instantly recognizable grooved-aluminum aesthetic. The high-gloss details, silver mirror finish, black leather straps attached by polished crest-shaped holders emulating traditional hood straps, and an authentic Porsche crest sitting proudly on the case's front get this limited-edition a nod from car enthusiasts and globetrotters alike.



The association reflects not only on the exterior but inside, too. One finds a zipped U-pocket and an X-strap that takes its design cues from a seatbelt. Other 911-inspired elements include an imprinted Porsche crest and yellow instructional label and a Rimowa x Porsche Pepita Sticker Set. Designboom shared Emelie De Vitis, Chief Marketing Officer at Rimowa, comments: 'We are thrilled to see this momentous collaboration bring two legendary German brands together. Our partnership celebrates the unparalleled quality of German design as we both poured our wealth of expertise into a one-of-a-kind piece.'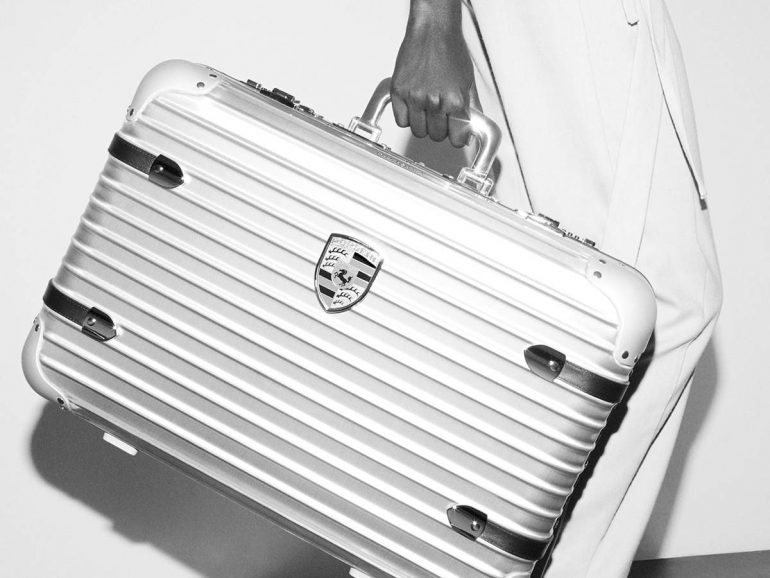 Robert Ader, Chief Marketing Officer of Porsche AG, adds: 'The partnership with Rimowa felt natural for both teams right from the start– for me, this is always an indicator that our brand values align in a great way. The result will hopefully get fans of both brands very excited.' Rimowa will produce only 911 examples of the Hand-Carry case starting on April 21 in select Rimowa stores and Porsche dealerships worldwide.