Have you ever noticed how sometimes the attire of a person gives away his likes or dislikes? So for all those who would love to flaunt their love for the superb Lamborghini's Murciélago LP 640 Roadster, here's some great news. Versace has partnered with Lamborghini and signed the upholstery design and manufacturing for the luxury car. Versace's Rodeo Drive Boutique will host a special celebration of the launch of this limited edition line of men's travel accessories on Wednesday. Named the Lamborghini Murciélago LP 640 Roadster Versace project, this line features travel bags, wallets, caps, etc.

This limited-edition line for men is available in a beautiful and sleek black color with a silver emblem bearing the initials LP640 and is sure to appeal to every man. Classy yet extremely chic this collection will definitely make a style statement.
The handmade black bags range from $395 to $5,500 and will be available in NY and Beverly Hills boutiques only. This amazing line is the best way to flaunt your love for this luxurious car.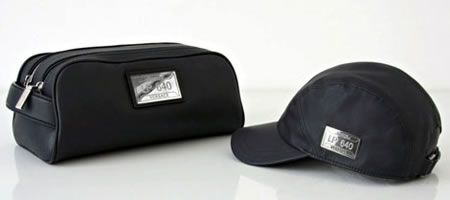 [Stylefrizz]