The earphones that come with Apple's iPhone are not truly exemplary, and even the so-called high-end earphones hardly pack in the bass and treble that music lovers crave and yearn for. Bang & Olufsen is certainly one of those companies that come to our mind as soon as we think about great earphones. The company has now announced two new sets of its acclaimed B& O Play headphones which not only look good but come packed with exceptional sonic features. The BeoPlay H3 in-ear headphones fit just right in the auditory orifice. In contrast, the BeoPlay H6 over-ear headphones are soft and comfortable, without leaving any discomfort on the wearer's skin.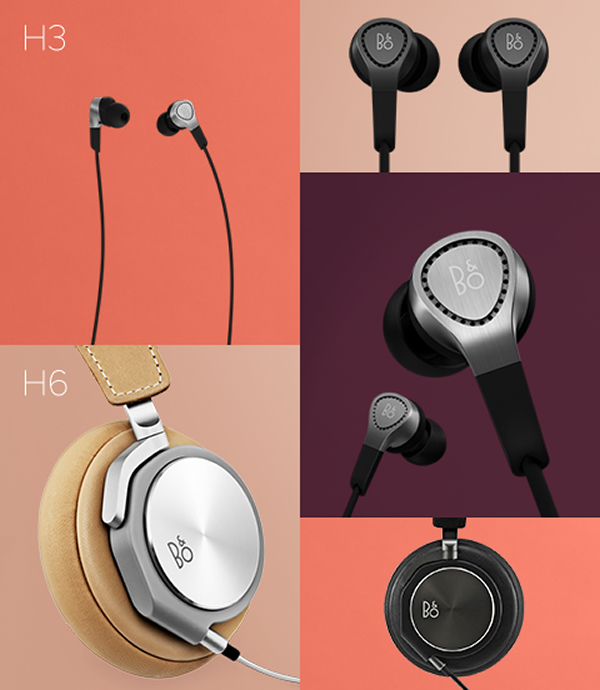 Both the headphones are made from anodized high purity aluminum and the solid cowhide leather on BeoPlay H6 looks and feels very premium. Part of the designing magic can be attributed to Jakob Wagner, a renowned Danish industrial designer. Both the models are durable and change the way one perceives listening to music on headphones.

The BeoPlay H3 costs 249 Euros ($345), while the BeoPlay H6 costs 399 Euros ($520). The headphones are available at select Apple retail stores, departmental stores, and all Bang & Olufsen stores from May 2013.

We had also featured a luxury yacht equipped Bang & Olufsen technology. Bang & Olufsen had also teamed up with Mercedes-Benz to introduce their BeoSound AMG Surround System.
Update –
B&O have updated their popular BeoPlay H3 in-ear headphones to the H3 ANC edition, now offering them up with noise-cancellation technology and a battery pack capable of delivering up to 20 hours (company claim) of audio playback. The new BeoPlay H3 ANC earphones will also be encased in a scratch-resistant exterior, making them all the more enticing, and it gets even better with a massive price cut as the BeoPlay H3 will retail for just $249 directly from B&O and their retailers. All other specifications remain unchanged. Expect them to hit shelves by the end of October. Can you wait that long?

[Via – Bang-Olufsen]