Ask any photography aficionado about Leica cameras, and they'll go to great lengths to explain why it's not any usual photography equipment but a proper collectors' item. But when Sir Jonathan "Jony" Ive, arguably the best product designer of our times, does his magic on a Leica, the rarity and desirability of it can only be expected to skyrocket. After almost a year since Leica announced Jony Ive would design a one-off model and noted industrial designer Marc Newson, the very special edition Leica M rangefinder camera has been unveiled.



The one-of-a-kind camera, which has been named Leica M for (RED), comes in a laser machined aluminum body and an anodized aluminum outer shell. Ive went through close to 550 models, 1000 prototypes and took 85 days to finalize the design. The specifications of the camera are, however, the same as that of the $7000 Leica M. The 24-megapixel camera features a full-frame CMOS sensor and comes with a 50mm f/2 lens.

The uber-exclusive Leica Digital Rangefinder will be sold at the (RED) Auction on Nov. 23 along with 40 other items, which include one-of-a-kind pair of Apple Ear Pods in solid rose gold, a Steinway & Sons Parlor Grand Piano and 2012 Range Rover. Proceeds will go to the Global Fund to fight AIDS, Tuberculosis, and Malaria.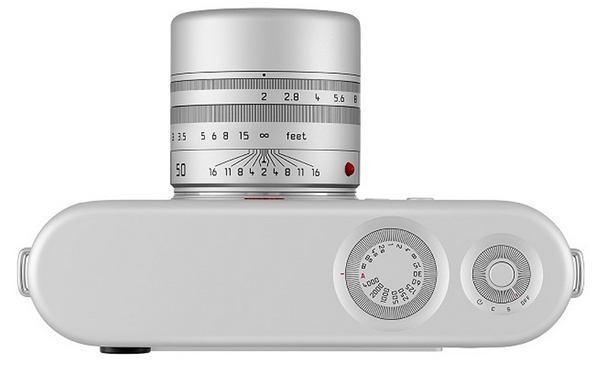 [Via – TheVerge]