Just a few months post their 10th anniversary (December 2014) celebration, Vancouver based Mobiado, a brand synonymous with high-class luxury and tech especially in the realm of mobile handsets have announced a new mobile charger. Like any other brand that delves into technology, mobile handsets being part of the main attractions, accessories is the next sensible option and Mobiado is not one to be left behind. With the launch of the Mobiado m|CUBE, a revolutionary new approach for a charger stand, the company hopes to add a touch of class and extravagance to the simple and mundane act of charging your handset.



The charger is true to its name and is designed to look like a very handsomely fashioned paperweight in the shape of a perfect glass cube. A metallic center is where one would find a connection port for the handset. It features a unique patented design that holds the phone in place leaving it "levitated" off the surface. While it may look like there's quite of bit of pressure exerted on the handset's USB connector, the company seems to think their system will negate that, so you can be at ease.


The m|CUBE is compatible with the Professional 3, Grand Touch, and Grand Touch Executive lines available from Mobiado. The question is, will it also be able to "hold up" against smartphones from other brands that might be larger or heavier, and would there perhaps be an adapter for the likes of the iPhone? We're yet to find out.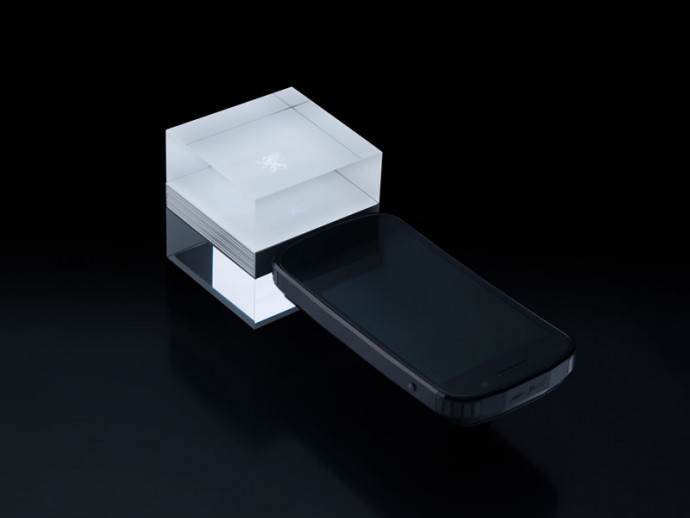 The device will be available in Black, Black Satin, Silver, Gold Guilloche, and Gold Matte; pricing has yet to be announced. It looks like it could make a grand gift that would look great on a person's desk.
As of now, and possibly the foreseeable future, the Mobiadio M|Cube is only compatible with the Grand touch, Grand touch Executive and our PRO3 mobile handsets. The prices for the three variants are – Black, Black Satin, Silver – $225, Matte – $650, and Guilloche – $675
[Available at – Mobiado]