Monster is a brand known less for their sound quality and more for collaborating with bigwigs like Dr.Dre, Miles Davis and Crystal Roc. Their latest blinged out headphones cost $30,000 and are made from 18K gold and have been encrusted with 5.56 carats of black diamonds. The headphones went on sale at Harrods on the 7th of March and have been designed by renowned Korean jewelry designer Sally Sohn. The headphones titled 'Diamond Tears' builds on the basic shape and quality of Beats by Dre however it uses a more angular design that was seen on the Lady Gaga endorsed Monster 'Heartbeats' headphones.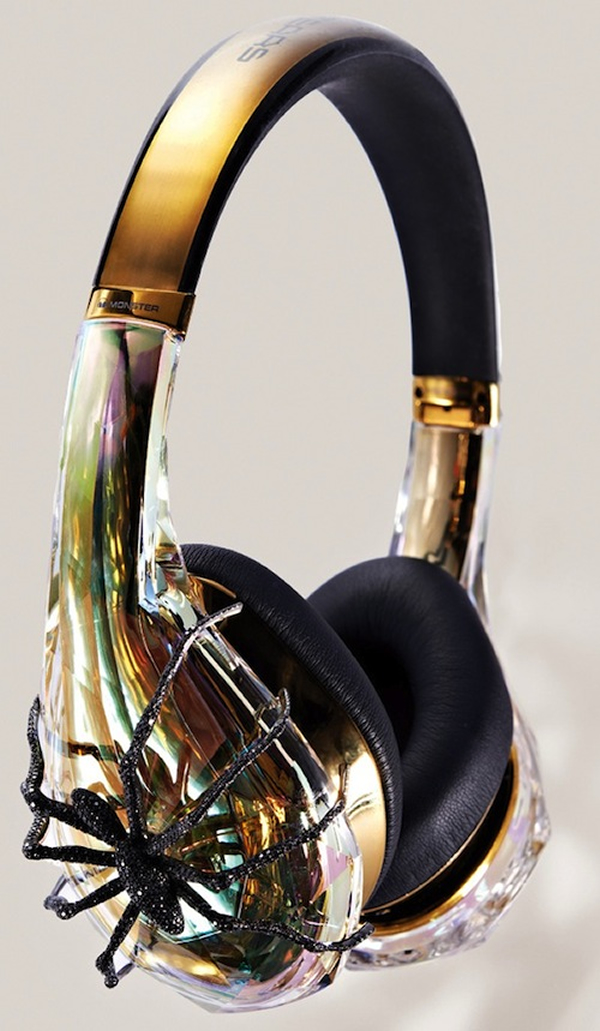 Monster CEO Noel Lee, who was the brains behind Beats by Dr.Dre, commented saying, "The creation of the Diamond Tears was truly a labor of love for us and being able to work with such a talented, ahead-of-the-curve designer as Sally to craft such a special, museum-quality work of art was really the icing on the cake."

Monster claims that over 100 hours of work goes into crafting each pair of these $30,000 Diamond Tears, Sally Sohn edition headphones. The price hike is purely due to the 18k gold and diamonds, as the audio quality remains the same as the $370 standard Diamond Tears headphones.
[Monsterproducts Via What-Hi-Fi and Yahoo]