In what I think we can consider to a be one very intriguing felled swoop, renowned British luxury phone maker Vertu, has just given the world of luxury mobiles the best possible reason to choose their product over any other with their all new redesigned Signature Touch smartphone. The recently unveiled edition to the series is possible the best smartphone in the line-up in terms of raw specifications and let's not forget about those suave looks… wow!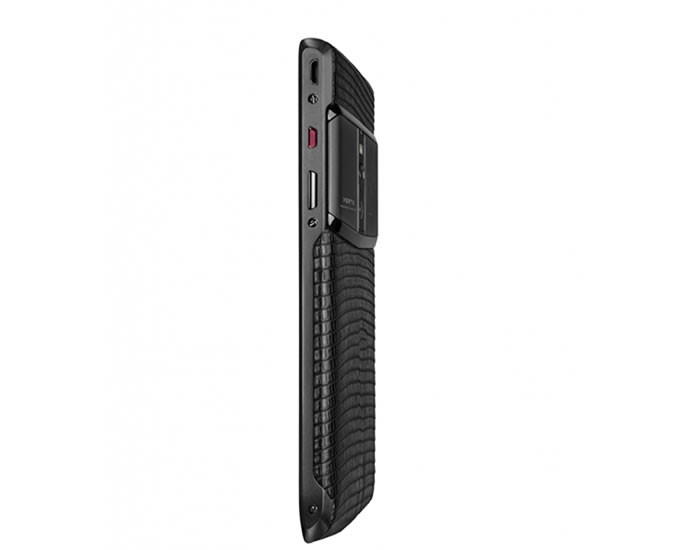 This is truly what a 'next-gen' smartphone is all about, beefed up specifications precision placed into a tight new package that resonates with style, class, elegance and raw power. To start off with the new Signature Touch features a 5.2-inch full HD display which might just be the only minor disappointment seeing as QHD is slowly becoming the new Full HD. That being said, the display does have quite a high pixel density ratio that could be the envy of most other devices available now, that and the fact that it's well protected beneath a 5th Generation solid sapphire crystal screen makes it quite a thrilling factor. The camera goes all the way to 21 megapixels (with a dual LED flash) using Vertu's custom Image Signal Processor to provide clear imagery and 4K video recording. Dolby has also contributed to the specifications with the inclusion of their Dolby Digital Plus virtual surround sound for audio enhancement. Thanks to uplink and downlink noise cancelling voice clarity should also be quite superb.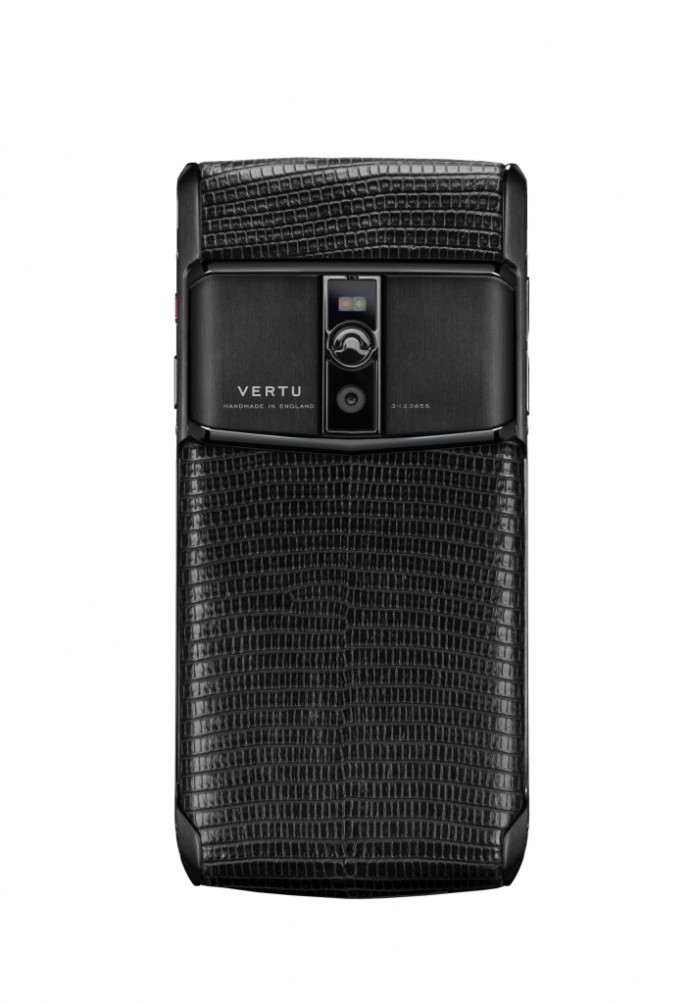 As for the body, the next generation Signature Touch is encased in handcrafted, fine calf leather and grade 5 titanium, making it the mobile-maker's highest technical performance smartphone to date. The rather dramatic gull-wing doors featured on the rear that are used to conceal the nanoSIM and microSD card slots add that little extra verve to the handset's design and also provides for a little space to personally engrave/initial your device. The ever so elegant ceramic pillow is still quite an eye-catcher especially with the slightly updated stereo sound bar that has been evolved to a separate, floating polished V rail.
Along with Android Lollipop (v5.1), Vertu's slew of luxury services that the company has grown quite famous for – Concierge, Vertu Life and Vertu Certainty – will all be included with the device with easy access options pre-installed. And finally, the piece de resistance, a Qualcomm Snapdragon Octa-core processor to ensure that all of your functions run as smooth as a warm knife through caviar. Being a world phone (4G LTE supported), the company has ensured that the Signature Touch will always be connected irrespective of where you might be jet setting to and thanks to iPass' global Wi-Fi you won't miss a thing. Other features include the more 'ho-hum' functions like NFC, wireless charging Bluetooth 4.0 etc.
Let's talk pricing: depending on your choice of materials – Jet Calf, Garnet Calf, Grape Lizard, Pure Jet Lizard, Jet Alligator, Pure Navy Alligator, Clous de Paris Alligator and Pure Jet Red Gold – each of which can also be personalised with an engraving, the New Signature Touch will range from $9,900 (£6,500) to about $21,000 (£13,700). The new handset will be available in stores globally from 16th October and pre-sales will be available exclusively at Harrods (UK), and at selected boutiques globally, between 25th Sep – 8th October.
[ Via :Vertu]